Final takeaways from Nebraska Football 2023 recruiting class
Now that the Nebraska football recruiting class is signed, sealed, and delivered, here are our final takeaways for the Huskers.
The 2023 recruiting class for Nebraska football is finally in the books. D'Andre Barnes announced his signing on Wednesday, which pushed the total number of signees to 28.
Nebraska football also added 11 transfers and if those are included, that's 39 players joining the program under first-year head coach Matt Rhule.
That's the kind of roster overhaul that was needed and the Huskers aren't done. More players will be added and subtracted from the roster before fall camp in August.
But as of right now, we at least know what the 2023 recruiting class is, and here are our final takeaways.
'The fastest class in America'
That was how one 247 sports' recruiting analyst dubbed Nebraska's 2023 haul — the fastest class in America and here's more on that from Andrew Ivins:
"I'm calling it — the fastest class in America," 247Sports Director of Scouting Andrew Ivins said on the 247Sports National Signing Day Show on Wednesday. "When Matt Rhule was at Baylor, they recruited traits. At this past NFL Scouting Combine, two of the top three 40-yard dash guys were guys Matt Rhule recruited at Baylor. The third guy was one Rhule almost flipped — ended up going to UTSA…It's just speed, right? What we've seen from Matt Rhule since he arrived there, is everything we expected. There's headliners. They're fast." 
This class certainly lives up to that billing. Malachi Coleman, Bryce Turner, Jalen Lloyd, and Jaidyn Doss all run the 100-meter dash in 10.5 or faster. That's incredibly fast and during his press conference on Wednesday, Rhule said that Turner was as fast as any player in the country. He's also 6-foot-2. Coleman is 6-foot-5 and all of them are expected to run track too.
Rhule likes players with speed and size and we have seen that. His focus is on the trenches and adding dynamic athletes. The Huskers definitely did that in 2023 and we'll continue to see the athleticism of this program upgraded in the coming years under this new coaching staff.
Closing strong
One thing we have learned about Rhule and this Nebraska football staff is that they know how to close. A couple of weeks ago, they hosted four visitors on campus and all four wound up signing. Nebraska football also signed Cameron Lenhardt and Ethan Nation after visits.
The same can be said about a number of 2023 recruits. Trev Alberts always said once people get to Lincoln, Nebraska has a good chance of getting them and that was true in 2023. Almost every prospect that took an official visit after Rhule was hired wound up signing with Nebraska football.
That's closing strong and Nebraska also closed strong by adding seven recruits to the class since Early National Signing Day. Lenhardt and Nation are each top-500 prospects. But Nebraska added five others since then, each with at least a three-star designation, and that ability to close is how Nebraska wound up ranked 24th in 2023 when it was all said and ranked ahead of teams like Colorado (30th) and Wisconsin (58th).
Development is key
Rhule talked on Wednesday about the ability to take really good athletes and find the right spot for them on the football field. Well, for Nebraska to succeed on the field, that development is going to be vital.
Rhule has a proven history of taking these kinds of players and turning them into NFL talents.
It's intriguing to think about what Malachi Coleman can turn into or someone like Princewell Umanmielen or Eric Fields. Ismael Smith Flores is a guy I think has huge potential as a late addition and the same thing can be said about many of Rhule's additions to this 2023 class.
The downside of that is that only six of the 28 Nebraska football signees are ranked in the top 500 of the 247 sports composite rankings. Trev Alberts said this needed to be the premier development program in all of college football and he's right on point with that assessment.
If Rhule and his staff can develop these guys the way they believe they can, it's going to be a great foundation for a Nebraska football rebuild. There are going to be misses but at least the Huskers will be sticking true to the idea of missing on size, speed, and potential.
Expectations are higher in 2024
Matt Rhule said it himself on Wednesday, "We should recruit well here."
Absolutely.
Nebraska is still Nebraska. This program isn't what it used to be, but there is a lot to sell to the right kind of players and I see no reason why the Huskers can't do under Matt Rhule what Michigan has done under Jim Harbaugh.
The Huskers certainly have a shot with Dylan Raiola, the top-ranked player in the entire 2024 class, but five-star recruits aren't going to beat down the doors to come to Nebraska, especially with the way NIL is working.
But I see no reason why Nebraska can't have a blue-chip ratio (percentage of class rated as four-star prospects or higher) that's around 50 percent or higher. That's where you need to be to realistically compete for championships and playoff spots and with Rhule, that's a realistic target.
Nebraska landing top-10 classes is going to be difficult. Hell, Michigan has only had two of those in the last four cycles. it's not a prerequisite to winning big. But you need some blue-chip talent. Nebraska got one this year in Coleman and hopefully, will develop some others that outplay their ranking in a big way.
If this program is going to become a blue-blood again, a real blue-blood, it needs to get blue-chip talent and that starts with Raiola in 2024.
For More Nebraska content, follow us on Twitter, like our Facebook Page, and Subscribe to the Husker Big Red YouTube Channel. 
More crystal ball projections for Nebraska Football ahead of big weekend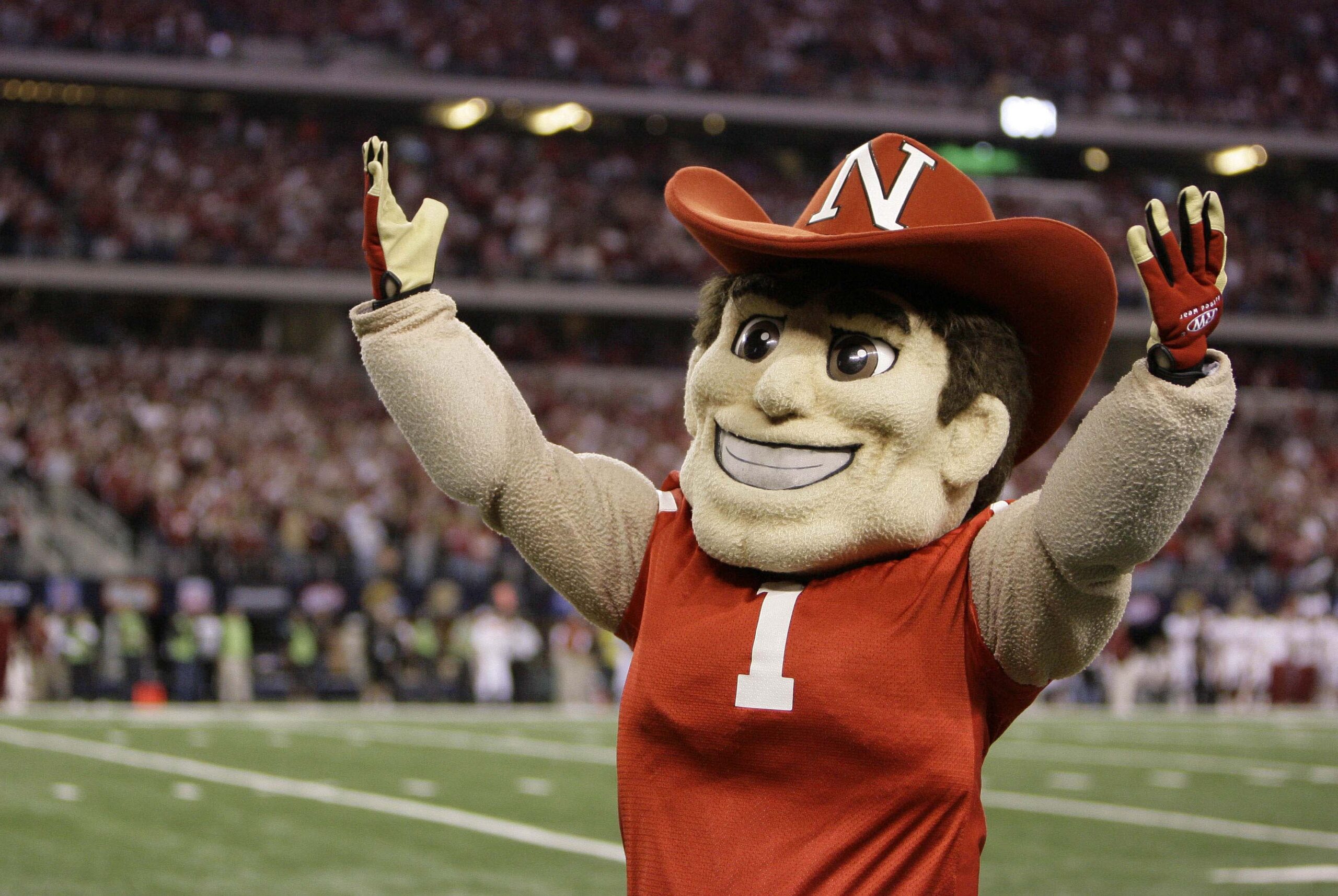 Nebraska football has landed two more crystal ball projections ahead of a huge recruiting weekend for the Huskers.
There are going to be 26 recruits on campus this weekend visiting the Nebraska football program. Five-star quarterback Dylan Raiola is the headliner, along with a number of other top-100 recruits and the top-ranked player in the state of Nebraska Carter Nelson.
It's one of the most impressive visit weekends for Nebraska football recruiting in a long time, maybe ever, but how many commitments are going to come this weekend if any?
I certainly wouldn't expect a pledge from Raiola. As much as Nebraska football fans might want that, the top-ranked QB in the 2024 class just scheduled an official visit in June with Georgia, the defending national champs. This is on the heels of another visit to UGA, so the Huskers need to recapture some momentum.
The key objective with many recruits will be getting them back for an official visit. Gatlin Bair is a name that comes to mind since the kid is ranked 40th overall in the 2024 class via 247 sports. He's visiting this weekend and if the Huskers got him back for an official visit in June, they'd have to feel good about their chances.
However, Nebraska football could land a couple of commitments this weekend. One candidate is three-star tight end Ian Flynt. He visited back in January, has family ties to Nebraska football, and just received another crystal ball projection for the Huskers. That's four total for the No. 456 overall recruit in the 2024 class (247 composite).
A commitment might not happen this weekend, but I'd look for a commitment date coming soon out of this weekend. Flynt is out of Texas and so is three-star offensive lineman Gibson Pyle, who also received a crystal ball projection on Friday (Flynt did too).
Pyle is 735th overall and he teased an announcement a couple of weeks ago but it didn't come. He's got six crystal ball predictions for the Huskers and that's another potential commitment to watch out for this weekend.
For More Nebraska content, follow us on Twitter, like our Facebook Page, and Subscribe to the Husker Big Red YouTube Channel. You can also find out podcast on Apple or Spotify. 
Nebraska Football hosting elite tight end, 4-star EDGE to return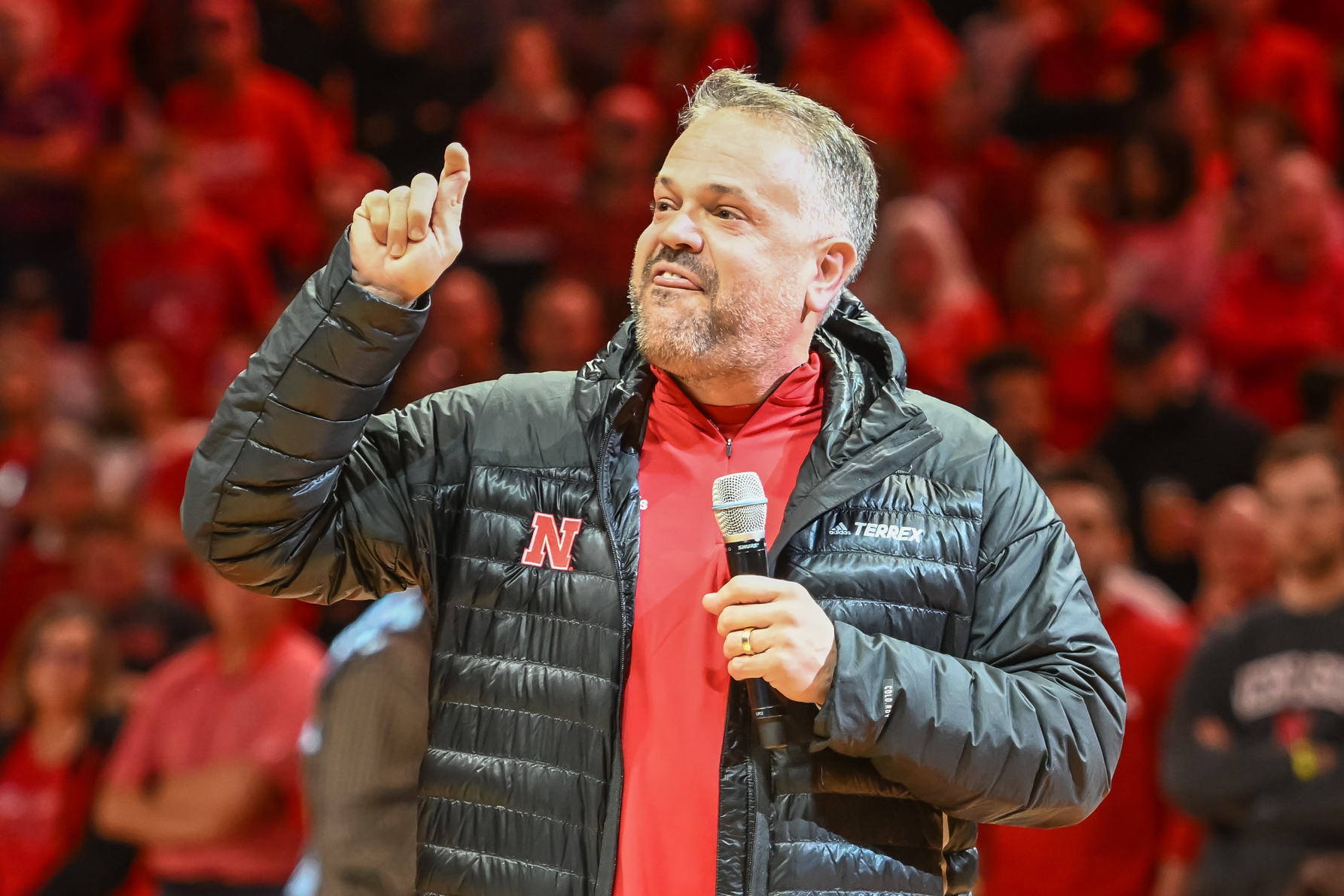 The Nebraska football recruiting buzz has been off the charts and another top-100 recruit is on campus today plus more on the Huskers.
Matt Rhule and the Nebraska football coaching staff have been doing a spectacular job on the recruiting trail. The Huskers are set to host 26 recruits this weekend and that number could grow.
However, those weren't the only visitors for Nebraska football this week. On Monday, the first day of spring ball, the Huskers hosted a three-star offensive lineman and also Willis McGahee IV, a four-star EDGE.
McGahee is out of Miami, Florida and his dad, of course, was a legendary running back for the Hurricanes who also played for the Bills and Ravens in the NFL. The pedigree is there and the 6-foot-1, 225 pounder who is actually a three-star in the 247 sports composite rankings, is expected to return for the Nebraska football spring game.
Fastest 225lb+ Linebacker in the Nation pic.twitter.com/7bBpXiSUUN

— Willis McGahee IV (@McgaheeIv) March 23, 2023
McGahee is listed by 247 sports as a linebacker, but he's an EDGE. He had 13 sacks as a junior and he's got the kind of athleticism that Rhule loves. This is definitely heading in the right direction for the Huskers but Florida, Tennessee, Texas, and UCF are all set to get visits too and are in the mix.
Nebraska football hosting top 100 tight end
Rhule and the Huskers are trying to make the state of Missouri a bigger priority and so far, it's worked pretty well. Nebraska football is making headway in the state, especially with one of the best Missouri prospects in the 2024 class in Jaden Reddell.
Reddell is 6-foot-5, 225 pounds, and out of Raymore, Missouri. He's ranked 68th overall in the 247 sports composite rankings for the 2024 class and is fourth among tight ends, as well as a third-ranked player from the Show Me State. He's also visiting Nebraska football on Thursday according to his Twitter account.
Nebraska today!! Can't wait to be there #GBR 🌽🌽

— Jaden Reddell (@JadenReddell) March 23, 2023
The On3 prediction machine currently gives the Missouri Tigers a slight advantage, but this will be the second trip for Reddell to the Nebraska football program. The next objective will be getting him back for an official visit in June.
That's the same with McGahee. If he comes back for the spring game and then takes an official visit, you'd have to feel good about Nebraska's chances. And while fans want commitments, visits are an important part of building the relationship that can lead to a commitment down the line.
As of now, Rhule and company are doing exactly what they should on the recruiting trail and it's refreshing to see.
For More Nebraska content, follow us on Twitter, like our Facebook Page, and Subscribe to the Husker Big Red YouTube Channel. You can also find out podcast on Apple or Spotify. 
Nebraska Football in good spot for 2024 WR Gatlin Bair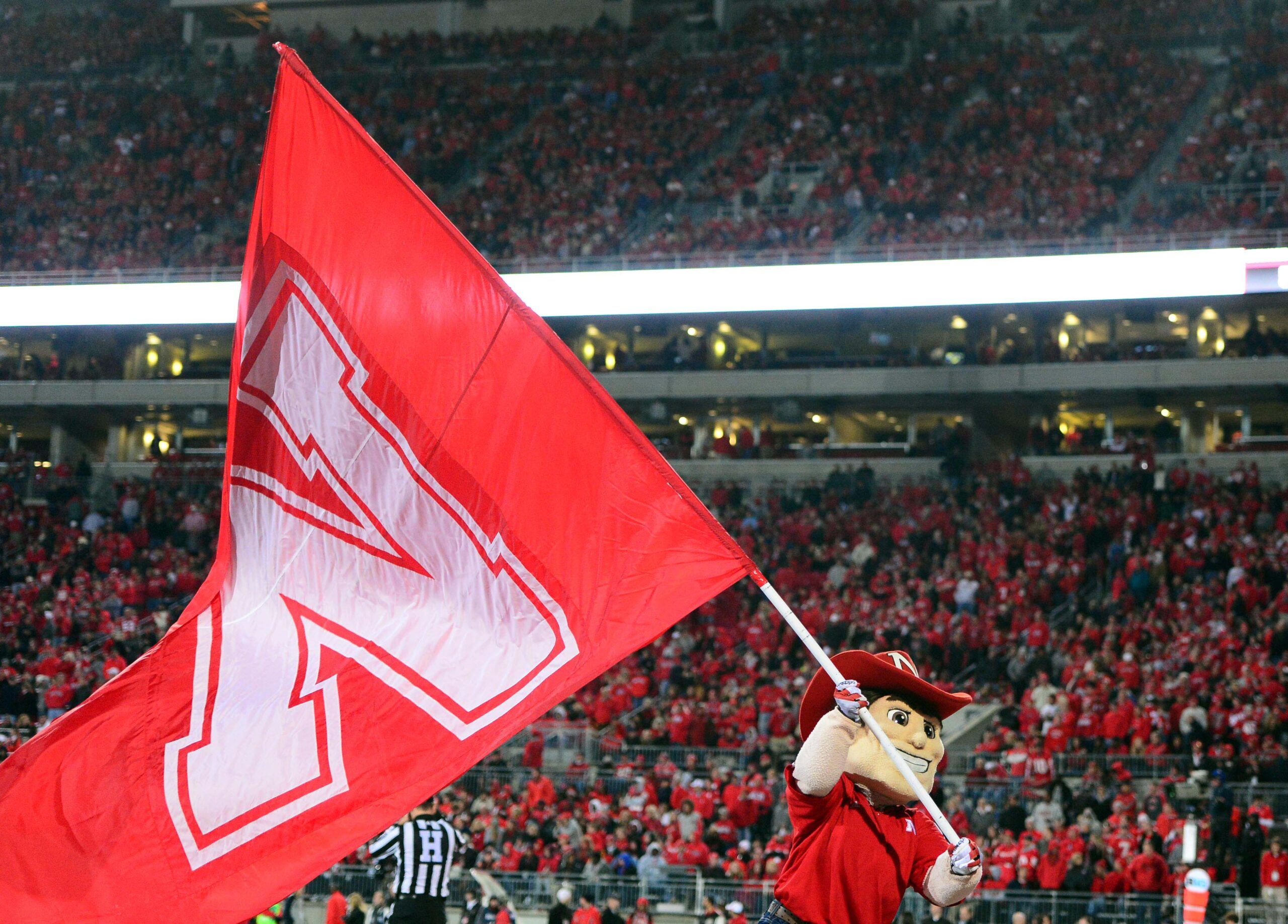 Nebraska football has been recruiting at a high level ever since the new coaching staff stepped on campus. They have made their recruiting priorities clear, and that includes 2024 Idaho wide receiver Gatlin Bair.
Bair is the ninth overall wide receiver in the 2024 class. The wide receiver is the top player in the state of Idaho, and has a 95 overall numerical ranking on 247DSorts. He has two schools in the lead for his recruitment in Michigan and Nebraska. Garret McGuire is taking care of Bair on Nebraska's end, and it appears the coach is making a good impression.
Bair could give Nebraska a downfield weapon that spreads the field. This is something that Nebraska football wants in the program, as they are targeting playmakers that open up the offense. He has the size and speed to be a legitimate threat, at six-foot-two, 180 pounds. The Huskers have gotten several playmakers already in the offense. Bair would fit the bill, and make the wide receiver room even deeper.
Initially, he was one of the more under-recruited prospects, but now more programs are catching on. Even still, the wide receiver spoke highly of the Nebraska football program during a recent interview with the Omaha World-Herald. Bair is coming to Lincoln this weekend, along with several other prospects for the big Junior Day. He really likes the energy   surrounding the program, and the willingness of McGuire to learn as transcribed by Sam McKewon.
"There's just an energy about the program," Bair said Tuesday evening. "It just seems like every single person in the building really wants to turn that program around and get things rolling. I was really drawn to that, and what they're trying to do."

"I really like people who are open to learning," Bair said of the 23-year-old McGuire, perhaps the youngest assistant in major college football. "I don't like people who are set in their ways. I really enjoy the fact that he's open to learning and progressing. That would allow me to progress with him at the same time, allow me to grow."
It seems as though Nebraska football recruiting pitch has been very good to this point. Several fans were worried about McGuire's age, but it seems as though that is not a problem for recruits. It certainly bodes well for Nebraska football that Bair thinks so highly of them. This could be extremely important heading into the upcoming weekend.
Nebraska football will not have a shortage of wide receivers, nor will they have a shortage of talent in the room. Bair's recruitment and subsequent interest is proof of that.
For More Nebraska content, follow us on Twitter, like our Facebook Page, and Subscribe to the Husker Big Red YouTube Channel. You can also find out podcast on Apple or Spotify.