Latest on key transfer portal targets for Nebraska Football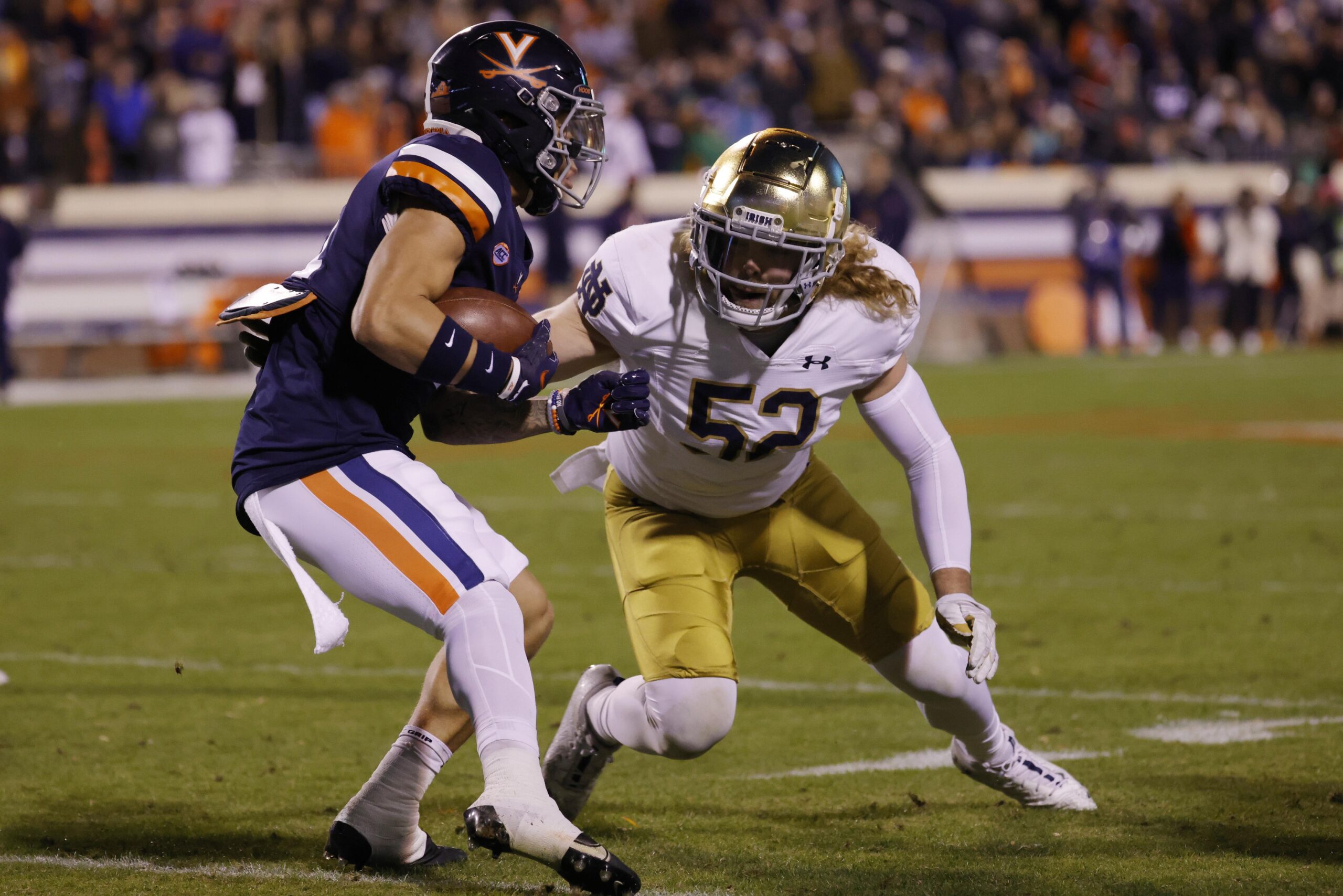 Nebraska football hosted some transfer portal targets over the weekend and here's the latest on the Huskers' recruiting efforts.
Things are very fluid when it comes to recruiting. That's as true of the transfer portal as it is with high school recruiting and this weekend has been all about the transfers for Nebraska football.
The Huskers got started early by hosting offensive line target Micah Mazzccua. The former three-star recruit who played over 700 snaps last season for Baylor and could easily be a starting guard for Nebraska football, took an official visit and even got an expert projection in favor of the Huskers.
However, Mazzccua posted that he was visiting Florida on Saturday. You never know what that means but there haven't been any predictions for the Gators yet, so hopefully, it was just due diligence.
Just about every team needs offensive line help and that's why Mazzccua and Walter Rouse of Stanford are such important targets. Iowa and Nebraska are neck-and-neck for Rouse according to the On3 prediction machine.
Nebraska Football projected to land transfer wideout
In some positive news for the Huskers, Bryan Munson of Husker Online has projected former Virginia wide receiver Billy Kemp to Nebraska. Kemp is a 5-foot-9 receiver that was formerly a running back. He's got 192 career receptions for the Cavaliers for 1,774 yards and 10 touchdowns.
Kemp would be a great addition to the Huskers. Offensive coordinator Marcus Satterfield was talking about the need for different types of receivers and he would give Nebraska that quick slot it doesn't really have.
Add Kemp to a group that includes Marcus Washington, Alante Brown, and Malachi Coleman, as well as some other talented freshmen from the 2022 recruiting class and things look very promising.
Plus, there is Josh Fleeks a former four-star wide receiver who played for Matt Rhule at Baylor. Fleeks has 69 career receptions including 39 in the first two seasons at Baylor under Rhule.
Another interesting trend
Last month, former Arkansas quarterback Malik Hornsby visited Nebraska football. He was previously recruited by Rhule to Baylor, but then Rhule went to the NFL the same year Hornsby was going to commit, so he went to Arkansas instead.
Hornsby entered the transfer portal this offseason and while he's been recruited by some schools, including Nebraska, he hasn't found a destination yet.
Soon after his visit, Nebraska accepted the commitment of Jeff Sims and it seemed like Hornsby wasn't going to come because while he can potentially play wide receiver, he's said he wants a chance to be a quarterback.
Well, Nebraska football could still be in line to land him. Munson, who previously put in an expert projection for Hornsby to land with the Huskers, upped his confidence level on Saturday.
We might not know where Hornsby will play, but he's an incredible athlete. He could play both positions and provide speed, as well as depth. I'm all for it and think it would be a positive thing regardless of the position.
For More Nebraska content, follow us on Twitter, like our Facebook Page, and Subscribe to the Husker Big Red YouTube Channel.