Nebraska Football: A huge transfer visit, Malachi Coleman standing out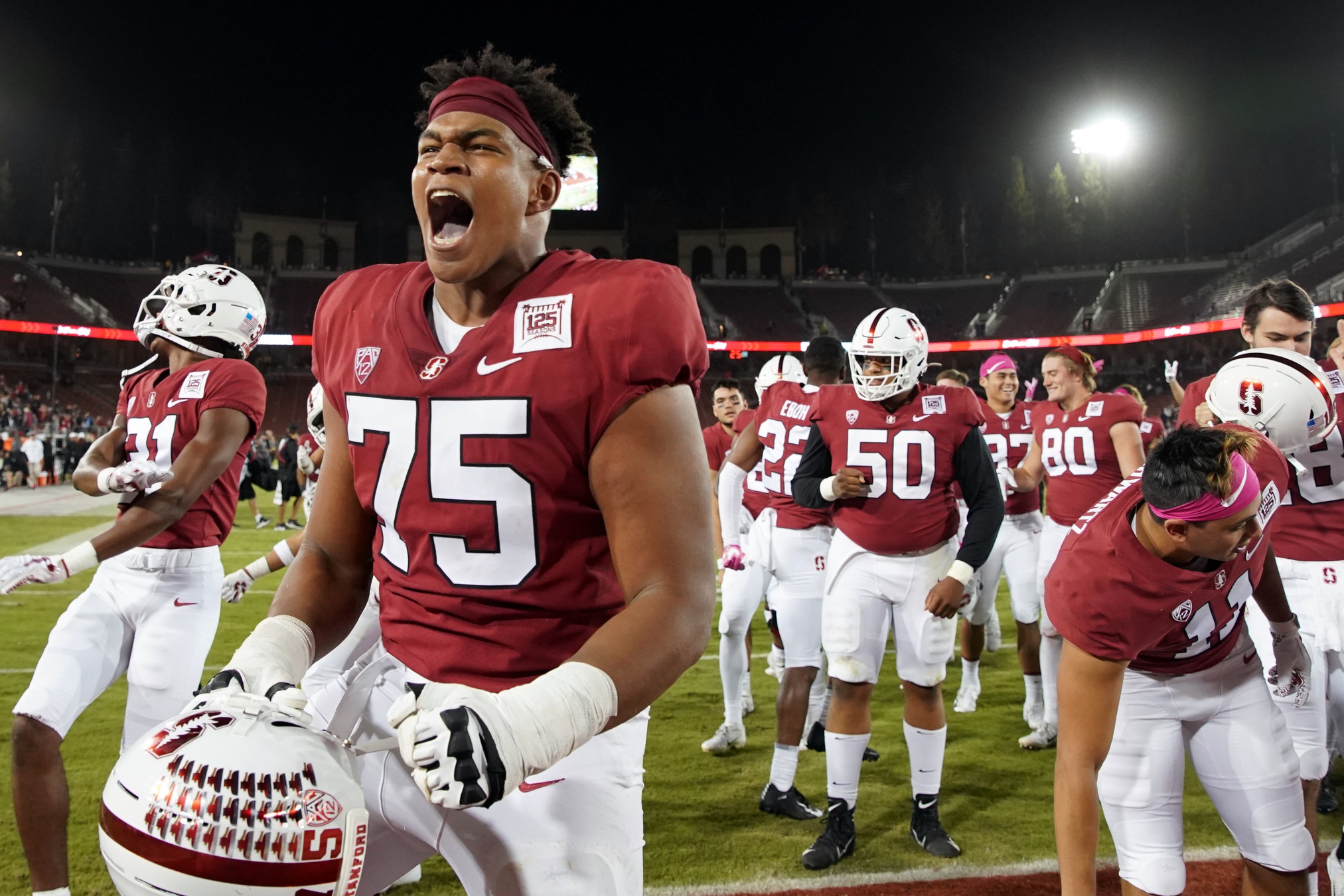 Nebraska football will be hosting a key visitor this weekend, plus Malachi Coleman is turning heads.
Players in the transfer portal are allowed to take official visits this weekend and Nebraska football has a key player coming to campus at a position of need.
We all know that Nebraska football could use more quality offensive linemen. They added Ben Scott via the transfer portal — a two-year starter from Arizona State — and it looks like another Pac-12 addition is on the table.
Walter Rouse, a 40-game starter for the Stanford Cardinal, entered the transfer portal and is going to take a visit to Nebraska football this weekend according to On3. He will also visit Oklahoma and Iowa.
A decision will be coming soon as the transfer portal window closes on Jan. 18. You have to feel good about Nebraska football getting one of the visits, however, beating out Iowa and Oklahoma won't be easy. Rouse took a visit to Auburn too.
However, the need at Nebraska is apparent. Rouse could easily walk into a starting job after earning an honorable mention Pac-12 in 2022. Whether it's at left tackle or on the right side, he would be a major upgrade for the offensive line and add some actual depth.
I've said I'm more bullish on the O-line after the addition of Scott and adding another proven starter from a Power-5 league would be a home run for Matt Rhule.
Malachi Coleman stands out at All-American Bowl practice
It's strange to me that there are people out there that doubt the ability of Malachi Coleman. I know he didn't have the most productive season but injuries played a role in that.
After measuring just under 6-foot-4, Coleman, who runs the 100-meter dash in 10.43, has looked really good at All-American Bowl practice according to observations from Cooper Petagna of 247 sports. Here's what he wrote:
"We know Matt Rhule loves speed so it's easy to see why Malachi Coleman is such a natural fit in Lincoln, Nebraska. Checking in at 6-foot-3 ¼ and 189-pounds on Monday, Coleman and his 10.46 100-meter speed have continued to flash throughout the week in San Antonio. Regarded as a straight line burner coming into the week, Coleman has shown a little bit more wiggle and ability to separate in the short area than we've previously seen. With a dynamic skill set and a long frame, the Nebraska signee has no shortage of ability to outperform his ranking at the next level."
Coleman is a top-100 recruit according to the 247 sports composite rankings, so the idea that he could out-play his ranking is pretty exciting. If he did that, it would probably mean he played like a first-round pick at Nebraska and I've said from day one, he's got that kind of ceiling.
Kudos again to Matt Rhule for getting that done.
For More Nebraska content, follow us on Twitter, like our Facebook Page, and Subscribe to the Husker Big Red YouTube Channel.