How many 2023 commitments are coming for Nebraska football?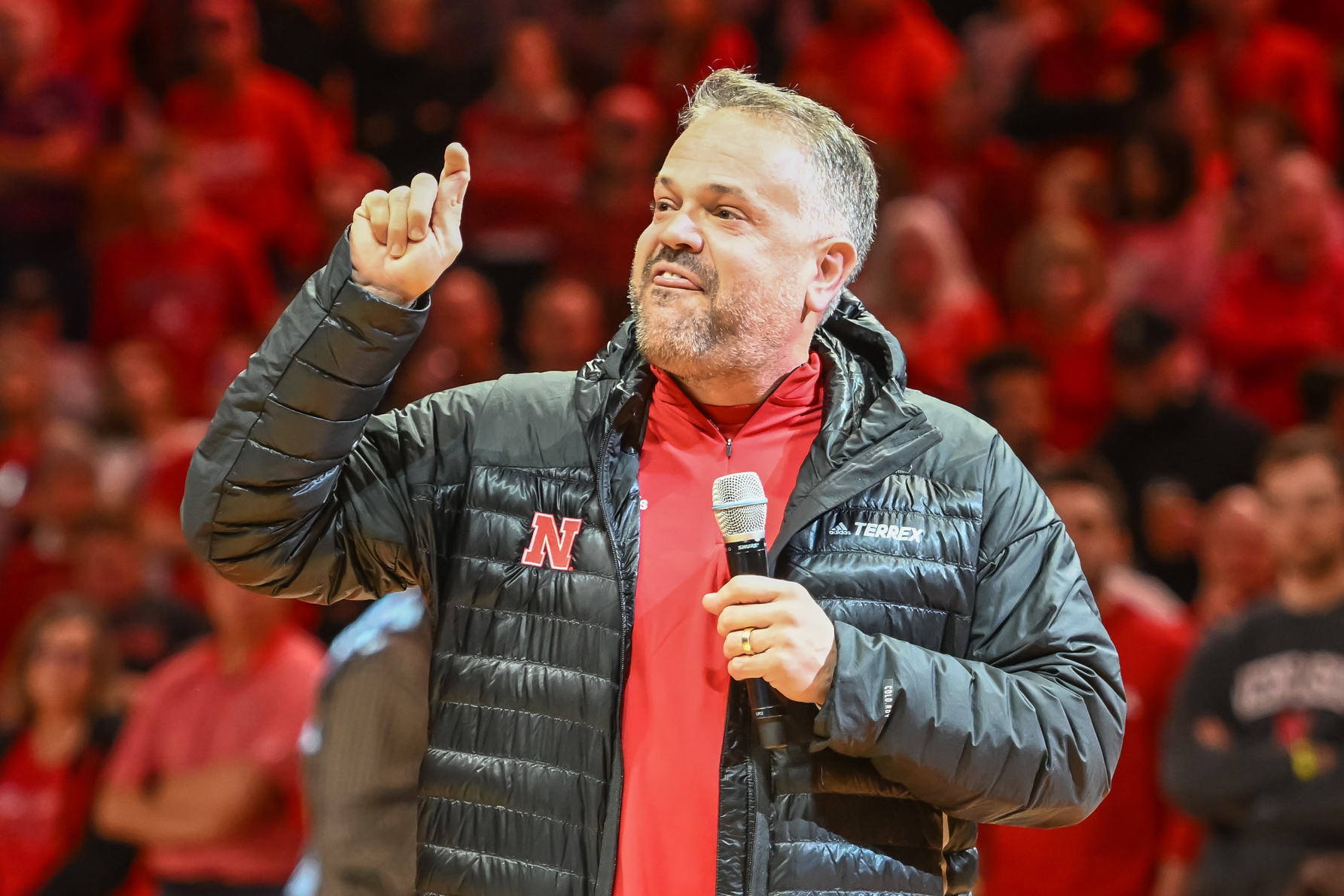 Nebraska football is far from finished in the 2023 recruiting class with four visitors coming in this weekend. How many will commit?
Matt Rhule has done an incredible job with the Nebraska football 2023 recruiting class. The Huskers were in the 60s in the rankings when he took over and now, they are 25th according to the 247 sports team rankings.
And truthfully, they are far from finished.
Just look at this weekend. Nebraska football is hosting four 2023 recruits for official visits and have received expert projections for three of them: Demitrius Bell, Ismael Smith Flores, and as of Thursday, Sua Lefotu. Jeremiah Charles will also be taking an official visit.
Charles and Ismael Smith Flores are two really interesting recruits. Neither played football until their senior season and both played for Bob Wager at Arlington Martin. Ismael Smith Flores is a three-star recruit ranked in the top 600 which speaks to his massive potential.
Ismael Smith Flores is 6-foot-5, 210 pounds and I fully expect the Huskers to win his commitment after it was Wager that helped convince him to play football in the first place. Charles is a freak athlete. He had four dunks in a recent high school basketball game which led to the Nebraska offer.
Last season, his first ever playing football, Charles caught 23 passes for 462 yards and five touchdowns. That's 20 yards per reception. He's a skilled jumper and a sprinter. His vertical is over 40 inches and he's 6-foot-2, 170 pounds.
Arlington Martin's Jeremiah Charles did not play football until his senior year. Before that he was a standout 50+ foot triple jumper and a 6-2 guard with a 40 inch vertical in basketball.

He was offered by the #Huskers and will visit Lincoln Saturday.https://t.co/jCP04xL0h9

— Sean Callahan (@Sean_Callahan) January 18, 2023
If you read what Charles told Sean Callahan of Husker Online wrote about his relationship with Wager, you have to feel pretty good about Nebraska landing his commitment.
Sure, there are questions about numbers and room. But if the Huskers were worried about scholarship numbers, I don't think they'd waste the time and money of an official visit on any of these guys.
Charles played receiver in high school, but could easily flip to defensive back. Just like Ismael Smith Flores, they are just scratching the surface of their potential and are exactly the kind of prospect Matt Rhule loves to take.
Are four commitments possible this weekend?
I fully expect the Huskers to land the commitment of Sua Lefotu this weekend. He's ranked 1,298th according to the On3 consensus rankings and Washington seemed like a prime contender for the California recruit.
However, he put out a top 8 earlier this week and the Huskies weren't on it. Joining Nebraska were Washington State, Arizona State, Nevada, and others. However, with his visit coming this weekend, I expect the Huskers to win the recruitment.
Bell was already projected to Nebraska football by multiple experts from 247 sports, as well as On3. He's a four-star recruit according to the 247 sports composite rankings and as long as the visit goes well this weekend, I'd expect Nebraska to win his commitment too.
Frankly, I don't see how the Huskers don't land all four of these guys. Unless there is concern over scholarship numbers, Nebraska seems like the clear leader for each.
It will be interesting to see how it plays out, but I wouldn't be shocked at all to see the Huskers go 4/4 in terms of commitments this weekend.
For More Nebraska content, follow us on Twitter, like our Facebook Page, and Subscribe to the Husker Big Red YouTube Channel.