3 thoughts on commitment of Arik Gilbert to Nebraska Football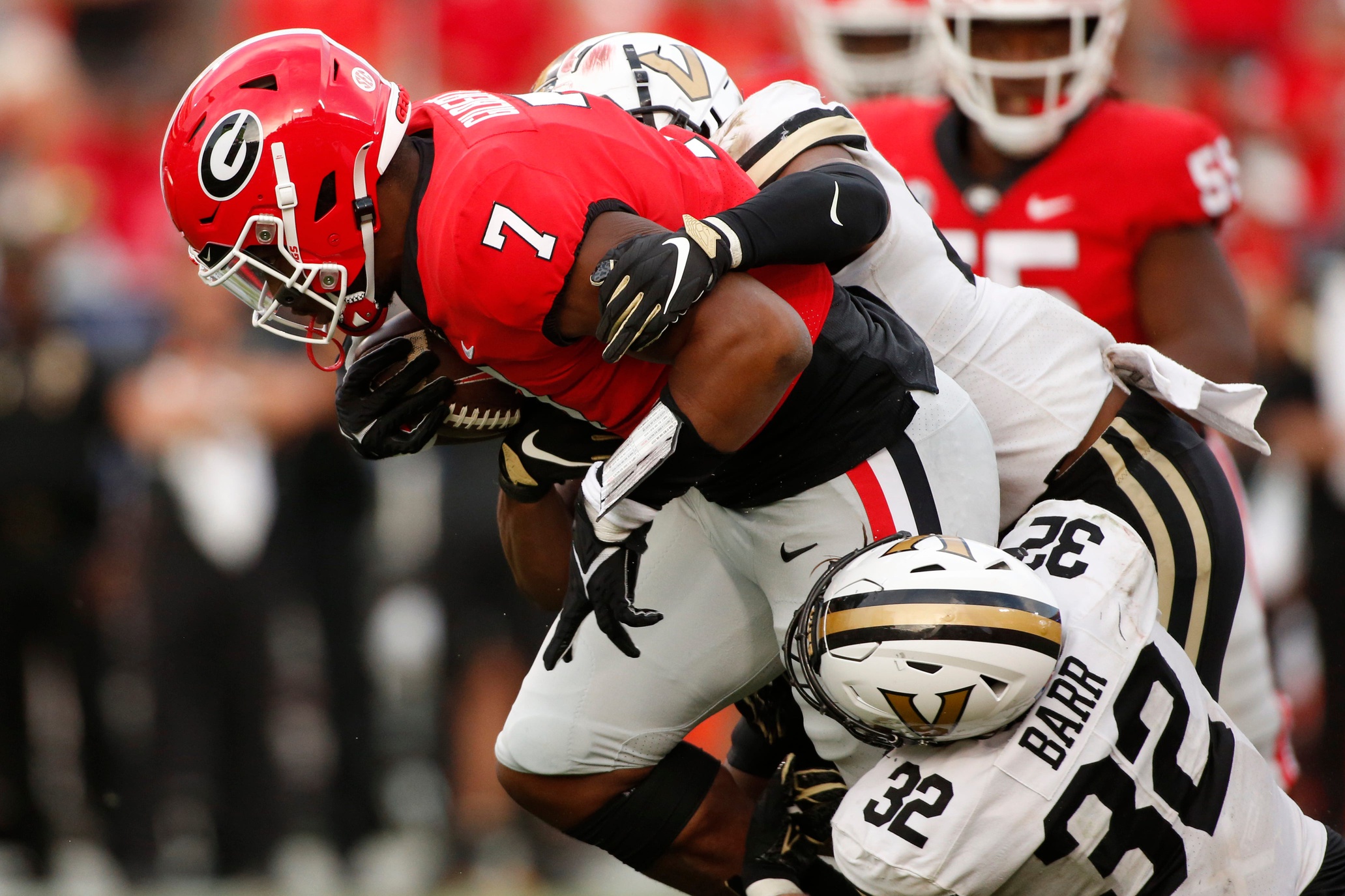 Arik Gilbert has announced his commitment to Nebraska football and here are three thoughts on the move for the Huskers.
Nebraska football stayed busy in the transfer portal on Thursday as the Huskers landed former five-star tight end Arik Gilbert.
Gilbert spent the past two seasons at Georgia but didn't make much of an impact. He didn't play in 2021 after some off-field issues and will use that season as a redshirt. He only caught two passes in 2022 but back in 2020 for LSU, he caught 35 passes for 368 yards and two touchdowns.
BREAKING: Former Georgia TE Arik Gilbert has Committed to Nebraska!

The 6'5 250 TE from Marietta, GA was ranked as the No. 5 Player in the 2020 Class.

One of the top overall players in the transfer portal https://t.co/w3fE568nHP pic.twitter.com/pHWkLoLIXq

— Hayes Fawcett (@Hayesfawcett3) January 19, 2023
We have been talking about the need for depth at the tight-end position and Gilbert will certainly help with that. Here are three thoughts on his commitment.
Gilbert has all the potential in the world
In terms of raw talent, Arik Gilbert probably had about as much as any player left in the transfer portal. We know that Matt Rhule has a history of taking raw, talented players and turning them into NFL players. That had to be the message to Gilbert, along with a real chance at playing time.
Gilbert still has some hurdles. He'll need a waiver from the NCAA to transfer and play right away. Yet, it sounds like Georgia won't stand in the way of that.
Gilbert is 6-foot-5, 248 pounds, and coming out of high school, he was ranked as the No. 1 tight end, as well as the No. 5 overall recruit according to the 247 sports composite rankings in 2020.
There's no mistaking his talent. Now, it's just a matter of him reaching that potential and hopefully, it finally happens with Nebraska football because the sky really is the limit.
How Gilbert will fit with Nebraska football
All of a sudden, Nebraska has a top-two tight end from consecutive recruiting classes as Thomas Fidone was a big-time recruit too, one that ranked in the top 100 in the 2021 class. Like Gilbert, he hasn't reached his potential and hasn't contributed in the last two seasons due to injury.
Neither player is really known for being a great blocker either. I'm sure Gilbert improved in that area while he was at Georgia and he should have all the tools to be stellar in that area if he chooses.
Yet, he's more of a move tight end. Hell, he could even play wide receiver. The one thing that will be interesting though is that if Fidone is healthy and Gilbert is focused, Nebraska football could have as much talent at tight end as any team in college football.
The possibilities are exciting, especially in the red zone. But all over the field, Gilbert and Fidone, if they can be effective blockers too, could be matchup nightmares.
Temper expectations
That being said, Gilbert and Fidone have a total of two receptions over the last two seasons. Nebraska was unproven at the tight end position before this move and it's still unproven after it.
The talent is undeniable, but this is Gilbert's third team. That's not a good sign and there have been some issues that have kept him from performing at his best. Nebraska offers a lot of support and playing under Matt Rhule could provide the perfect setting to excel.
But until we see it, I wouldn't count on an All-American season just yet.
For More Nebraska content, follow us on Twitter, like our Facebook Page, and Subscribe to the Husker Big Red YouTube Channel.