5 things we have learned about Nebraska Football so far this spring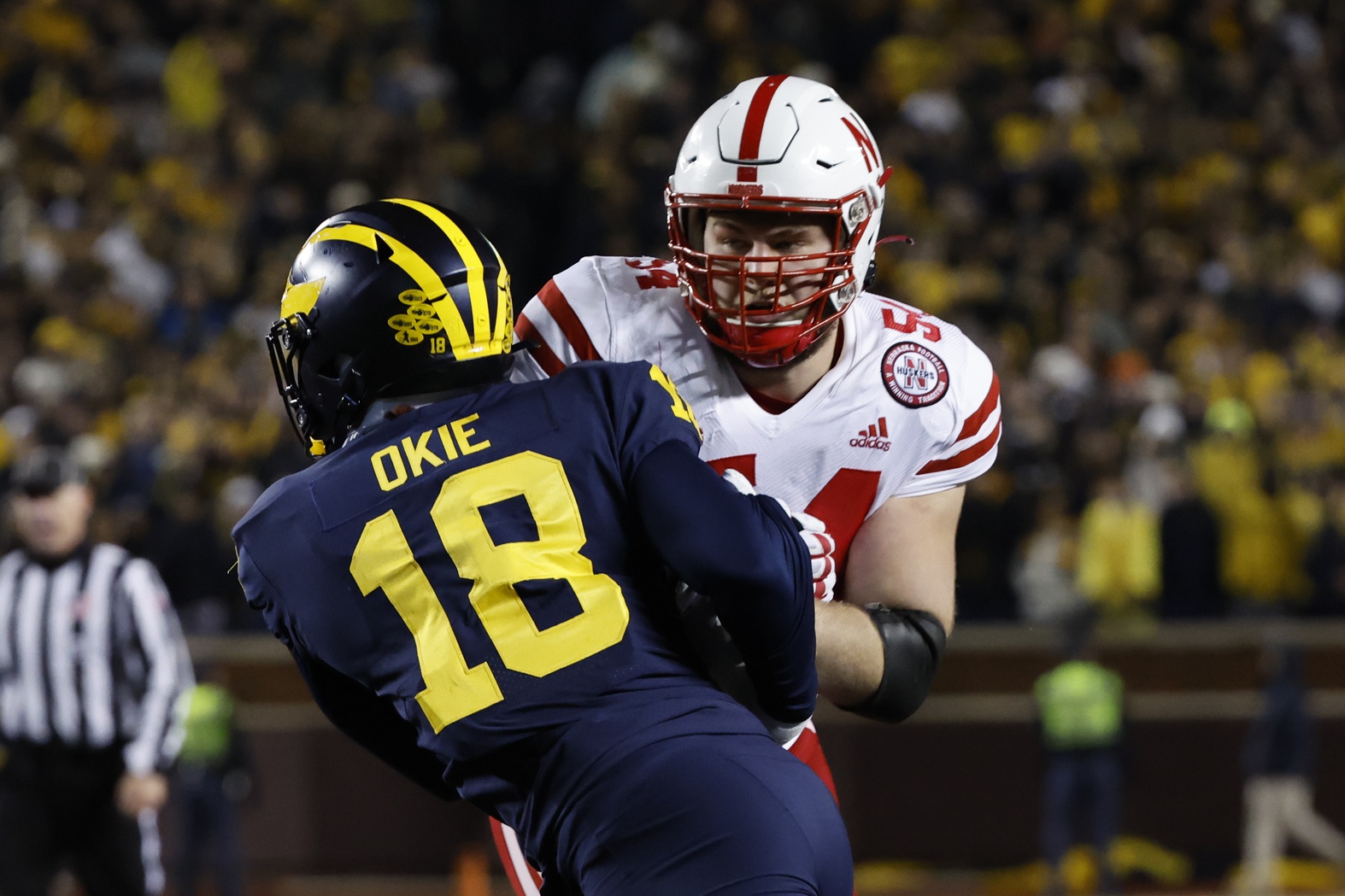 Nebraska football will be wrapping up spring football on April 22nd, but here are five things we have learned so far about the Huskers.
Compared to many programs, Nebraska football has actually allowed quite a bit of access this spring. There have been some open sessions with the media, as well as all the social media postings and reporting.
Nebraska football fans will get a chance to see what Matt Rhule's first team looks like for themselves during the spring game. However, we have picked up quite a bit up to this point, and before the final two weeks of spring practices, here are five things we have learned about the Huskers this spring.
Matt Rhule likes the offensive line
Some Nebraska football fans might be skeptical after watching the offensive line struggle in 2022, but the head coach seems to genuinely like this offensive line.
Rhule has called Bryce Benhart an NFL player and if he plays like that, it will be huge for the Huskers. Teddy Prochazka coming back healthy would be massive too. He's flashed some really good signs when healthy. Ben Scott was a solid pickup at the center and Nouredin Nouili is another guy with an NFL future. He played well at the end of the 2021 season and if he wasn't suspended a year ago, he would have started.
That's essentially three new starters compared to the end of last season and if Benhart can deliver, the Huskers would be solid up front. More depth is needed, especially at tackle, but if Rhule is right about the offensive line, that will be a good sign for the 2023 season.
Nebraska football running back room is stacked
Gabe Ervin has been one of the standouts this spring for Nebraska football but he's not alone. Anthony Grant has had some good moments and Rahmir Johnson is a guy that can't be discounted.
When you add in second-year guys Ajay Allen and Emmett Johnson, this running back group has a chance to be really good. Johnson adds a receiving element and I still can't figure out why he wasn't utilized more last season as a runner and pass-catcher.
At any rate, Nebraska has three backs that seem ready to carry the load next season in Grant, Allen, and Ervin, which is going to make it easy to commit to the run as Rhule says he will.
Thomas Fidone is ready to roll
The former top-100 tight end is still being limited this spring, yet if Nebraska football had a game today, I have a feeling that Fidone would be able to play.
At 6-foot-6, 235 pounds, you could probably make the case that Fidone is one of the most obvious breakout candidates on the roster. The fact that he's been talked about so much and has so much confidence heading into next season — saying he can be a first-round pick, etc. — are all good signs.
Fidone delivering on his vast potential is a big key for the Huskers in 2023 and right now, I feel a lot better about his chances of doing that next season.
Jeff Sims has made an impression
Again, we only have so much to go on, but by all accounts, it has been a successful spring for Jeff Sims in his effort to win the starting quarterback job.
We have seen Sims throw touchdown passes in video portions of scrimmages — not that it means much — but players and coaches alike have said positive things about the 6-foot-4 former starter at Georgia Tech. Here's what Matt Rhule said earlier this spring about Sims: 
"I think Jeff brings a dynamic element to the game in that he can throw and run and is really smart and is a great teammate," Rhule said. "The guys all really like him. He has natural leadership capabilities. I'm excited to see what he does."
That doesn't mean he's going to win the starting job. But it seems clear that Sims has helped himself this spring and while I once thought Casey Thompson would have the edge, I feel like Sims will have a slight advantage after the spring, especially if he plays well in the spring game.
Malcolm Hartzog is ready for a leap
Hartzog made a big impact last season as a freshman with over 20 tackles, three interceptions, a pass breakup and a punt blocked returned for a touchdown. Malcolm just seemed to have a nose for the ball and the 5-foot-9, 170-pounder has been standing out this spring.
It sounds like Nebraska football has plans to move him around next season. He could play corner, but he's going to see some time at safety too. Remember, Tony White's background is the 3-3-5 defense and Hartzog could be a hybrid (nickel) that could move around.
I have questions about moving Hartzog to a pure safety because he seemed like one of Nebraska's best cover guys last season, but if he's being used as a slot corner/safety, it might allow him to make a greater impact.
At any rate, it sounds like Hartzog will be one of the best players on the Nebraska football defense in 2023, and that right there is a really positive development.
For More Nebraska content, follow us on Twitter, like our Facebook Page, and Subscribe to the Husker Big Red YouTube Channel. You can also find out podcast on Apple or Spotify.