Nebraska Football: RB Gabe Ervin impressing Matt Rhule early on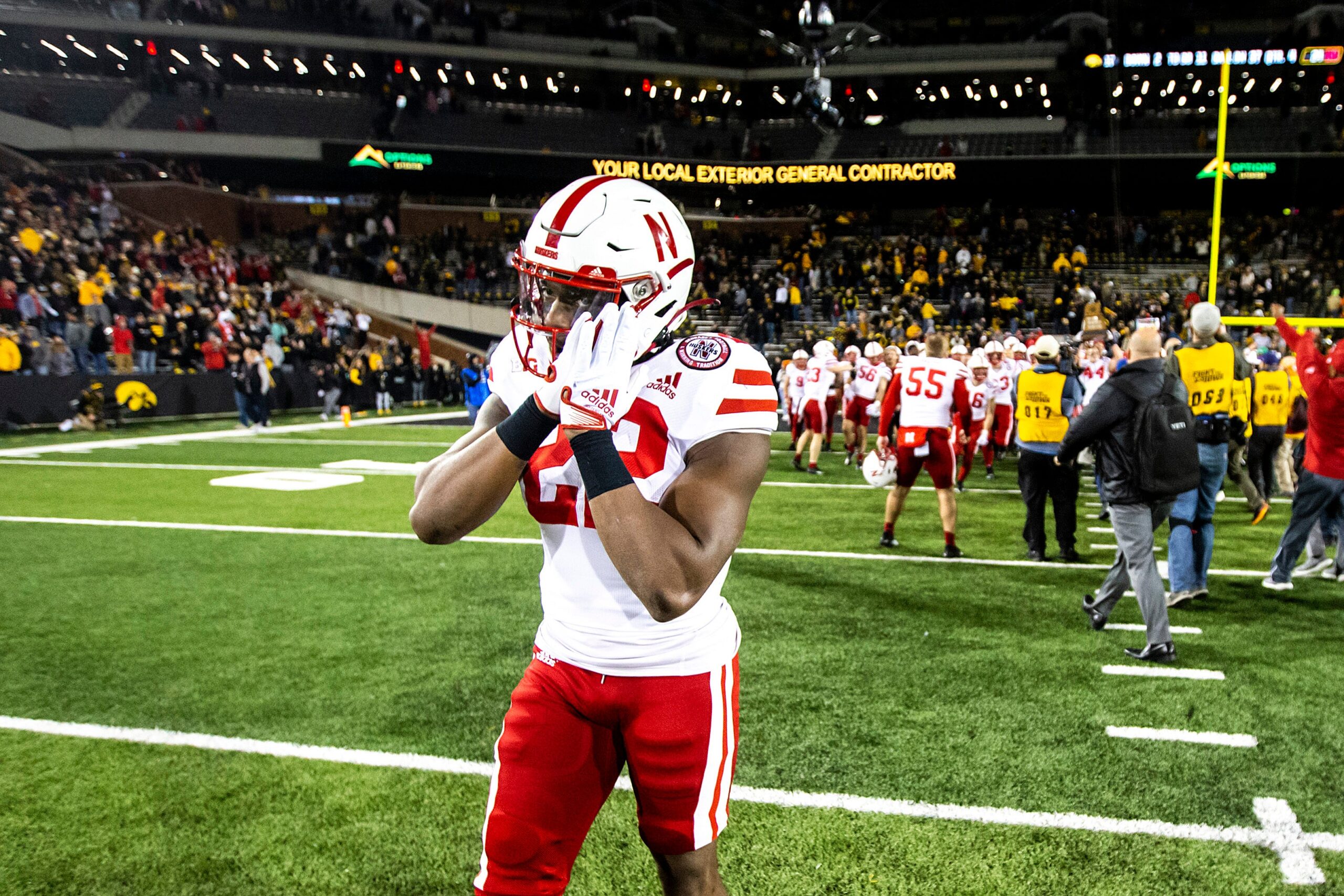 The Nebraska football running back room is expected to be full for 2023. Amidst all the shuffle in the room itself, one running back should not be forgotten about. This could be the year Gabe Ervin puts it all together. Anthony Grant's suspension should open the door for the Georgia native over the course of spring ball.
Ervin has had an up-in-down career for Nebraska football to this point. He was recruited in the 2021 class out of Buford High School in Buford Georgia. He redshirted his freshman season, after playing in four games. He's played sparingly for Nebraska football over the course of his time in Lincoln. However, he appears to be impressing head coach Matt Rhule.
Ervin recorded 20 carries for 94 yards last season. Injuries bogged him down for most of the season, but he was able to get snaps in.
Ervin impressing for Nebraska Football
This could be a big spring for the running back, who has yet to find his role with the program during his time here. Rhule highlighted Ervin as one of the players he is watching heading into spring ball, as noted in a report by Husker247's Brian Christopherson.
At that same position Rhule highlighted Gabe Ervin, who is trying to work his way back to the top of the depth chart after injury hindrances his first two years in the program. According to the head coach, Ervin "has been one of the stars of the offseason." He was one of four players in front of the media for interviews on Monday.
Ervin has an interesting skill set, in the sense that he is a physical running back. He is not exactly a bruising back, but he has shown the ability to make an impact quickly. Just look at the Oklahoma game for example last September. He carried the ball seven times for 60 yards in what was a season-high in both categories for him.
There is no doubt that the Nebraska football backfield is crowded. This is a very good problem to have.  Nebraska football may have to pay attention to Ervin as the spring wears on. Getting on the coach's good side is always a good thing, and Ervin has the potential to make an impact on top of it.