Nebraska Football: Anthony Grant suspended and other spring nuggets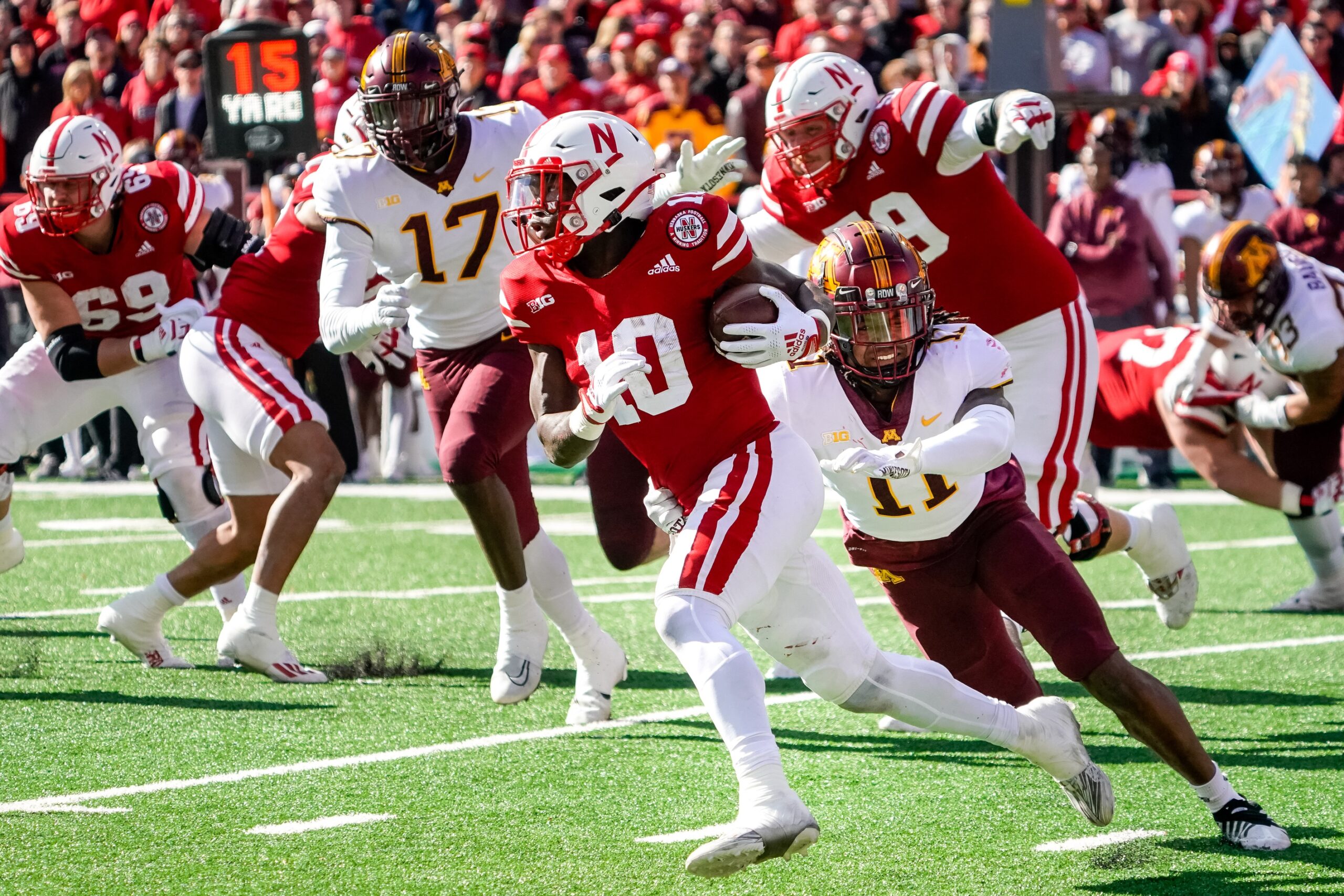 Nebraska football opened spring practice on Monday and Matt Rhule had a couple of key points when he met with the media.
You expected some news to come out Monday, on the first day of Nebraska football spring practice, but when Matt Rhule met with the media, there was a lot to unpack.
For starters, two Nebraska football players are currently suspended according to Rhule. One of them is running back Anthony Grant. Rhule didn't say why Grant wasn't with the team and called him, "Day-to-day."
The head coach mentioned academics and it leads me to believe it has something to do with that. Tommi Hill is also not with the team right now according to Rhule. Hill is also "Day-to-day."
It sounds like both guys will be back with the team and I for one, think it's good for Rhule to have some accountability. It's the little things that matter. You need to do the little things on and off the field.
That being said, hopefully, Grant can get back on the field sooner rather than later.
Nebraska position changes and more
Rhule also mentioned some players that won't be back with Nebraska football and said Tight Chris Hickman, cornerback Tyreke Johnson, and tight end James Carnie aren't with the Huskers anymore.
Speaking of tight end Janiran Bonner, a four-star freshman from the 2022 class came to Nebraska as a wide receiver but will move to the "F Tight End" which according to Rhule means he can be a WR, TE, or running back.
Rhule announced more position changes as Jake Appleget has moved from EDGE to tight end. Brodie Tagaloa is also on the defensive line now after being a tight end previously.
In addition to Casey Thompson being out, Logan Smothers is also expected to miss the spring. It's a big opportunity for Jeff Sims but also for guys like Chubba Purdy, Ricardo Torres, and Henrich Haarberg who met the media on Monday.
Haarberg said that the coaches haven't talked to him about changing positions. There are six scholarship quarterbacks but with only four practicing, I'm not really surprised. Plus, Haarberg could still have a chance to be a starter down the road if he could win the No. 3 job heading into next season.
Yet, he did seem willing to move positions, which is a positive. Gabe Ervin is one name Coach Rhule mentioned that has stood out so far as spring ball is off and running.
For More Nebraska content, follow us on Twitter, like our Facebook Page, and Subscribe to the Husker Big Red YouTube Channel. You can also find out podcast on Apple or Spotify.