5 things to watch for Nebraska football vs. Northwestern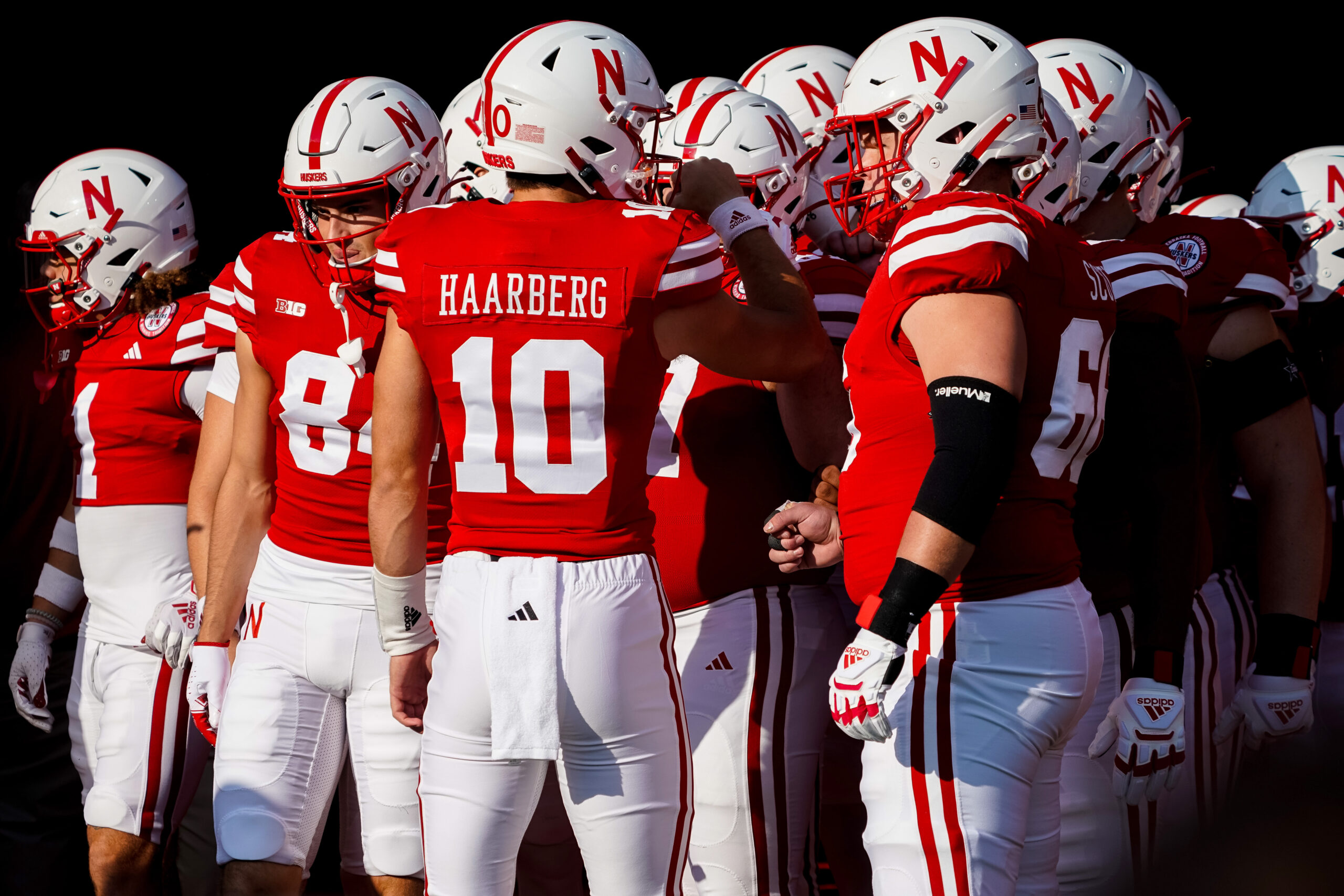 Looking ahead to Northwestern on Saturday, here are five things to watch for Nebraska football.
Thank goodness that the bye week is over. There are six (hopefully seven) Nebraska football games left on the schedule. The next one up is Saturday against Northwestern in a Big Ten West matchup.
Nebraska and Northwestern are both 3-3 overall, as well as 1-2 in the Big Ten. Some people might think that Northwestern is a pushover, but the Wildcats beat Minnesota — a team that beat Nebraska. The Wildcats are also fresh off a bye week.
Still, Nebraska football is a double-digit favorite in this one, and here are five things to watch for the Huskers against Northwestern.
Can Heinrich Haarberg continue the play that earned him QB1?
Head coach Matt Rhule said that Heinrich Haarberg was QB1 this week and it's hard to blame him. Haarberg is 3-1 as a starter. He's also been an effective runner in addition to protecting the ball.
If Haarberg can continue to do those things, my guess is that he'll start for the rest of the season. The defense is good enough for Nebraska to win every game left on the schedule. Nebraska could lose each game on the schedule too, just as Matt Rhule said during the bye week.
But much of that will depend on Haarberg. Northwestern has the worst run defense in the Big Ten. The Wildcats also force just 0.6 turnovers per game, so it seems like a good opponent for the Kearney kid to keep doing what he's been doing since Week 3.
Will Anthony Grant hold onto the ball?
Rhule might have an aneurism if Grant fumbles again. It's clear how highly the staff thinks of Grant and you can see why. He's the most talented runner on the team and that was probably even true when Gabe Ervin was healthy.
Grant nearly rushed for 1,000 yards last season and if this Nebraska football team is going to make a bowl game, he'll need to play well down the stretch, which means not just getting yards, but taking care of the ball.
Malachi Coleman's first game as a starter
The top-ranked freshman in Nebraska's 2023 recruiting class, Malachi Coleman, is going to make his first start on Saturday after working his way to the top of the depth chart.
Coleman has been coming along slowly, yet the transition to college football is more difficult than people realize. Against Illinois, Coleman caught one pass for five yards. He also had a key block and if Haarberg hadn't missed him would have had a big gain or even a touchdown in the second quarter.
After a bye week of working on their chemistry, my hope is that Coleman is able to make an impact play this week because lord knows the Huskers need guys with his kind of ability on the field.
Another lopsided day on the ground
In five of six games this season, Nebraska football has out-gained its opponent on the ground. If it wasn't for the Grant fumble, the Huskers could be 4-1 in those games. Instead, they are 3-2. But this is a perfect matchup for the Huskers and the kind of football they want to play.
Nebraska is second in the Big Ten in rushing yards per game (200). The Huskers average 4.4 yards per carry and also boast the second-best run defense in the Big Ten (75 yards allowed, 2.7 per carry).
That can be a tough combination for opposing teams to deal with, especially if they don't have an elite quarterback. It also doesn't help that Northwestern is last in rushing offense and rushing defense.
Even if the Wildcats get their quarterback to return to the lineup, Bart Bryant, he's going to need a running game or it wil be tough to keep him upright (because Northwestern also ranks 13th in the Big Ten in sacks allowed).
Can Huskers build on success?
Nebraska will have had two weeks to think about its win over Illinois. It was an important win, but won't mean much of anything if the Huskers turn around and lose to Northwestern.
Nebraska can't overlook Northwestern or anyone in the Big Ten West for that matter. They are also too turnover-prone to say it won't be a game. If Nebraska gives the ball away 2-3 times, anything could happen.
I'm hoping Nebraska starts to stack success. Win this Northwestern game and the Huskers would have a shot at three straight Big Ten wins against Purdue, which is something Nebraska fans haven't enjoyed in far too long.
For More Nebraska content, follow us on Twitter, like our Facebook Page, and Subscribe to the Husker Big Red YouTube Channel. You can also find our podcast on Apple or Spotify.