Nebraska Football: Heinrich Haarberg tabbed QB 1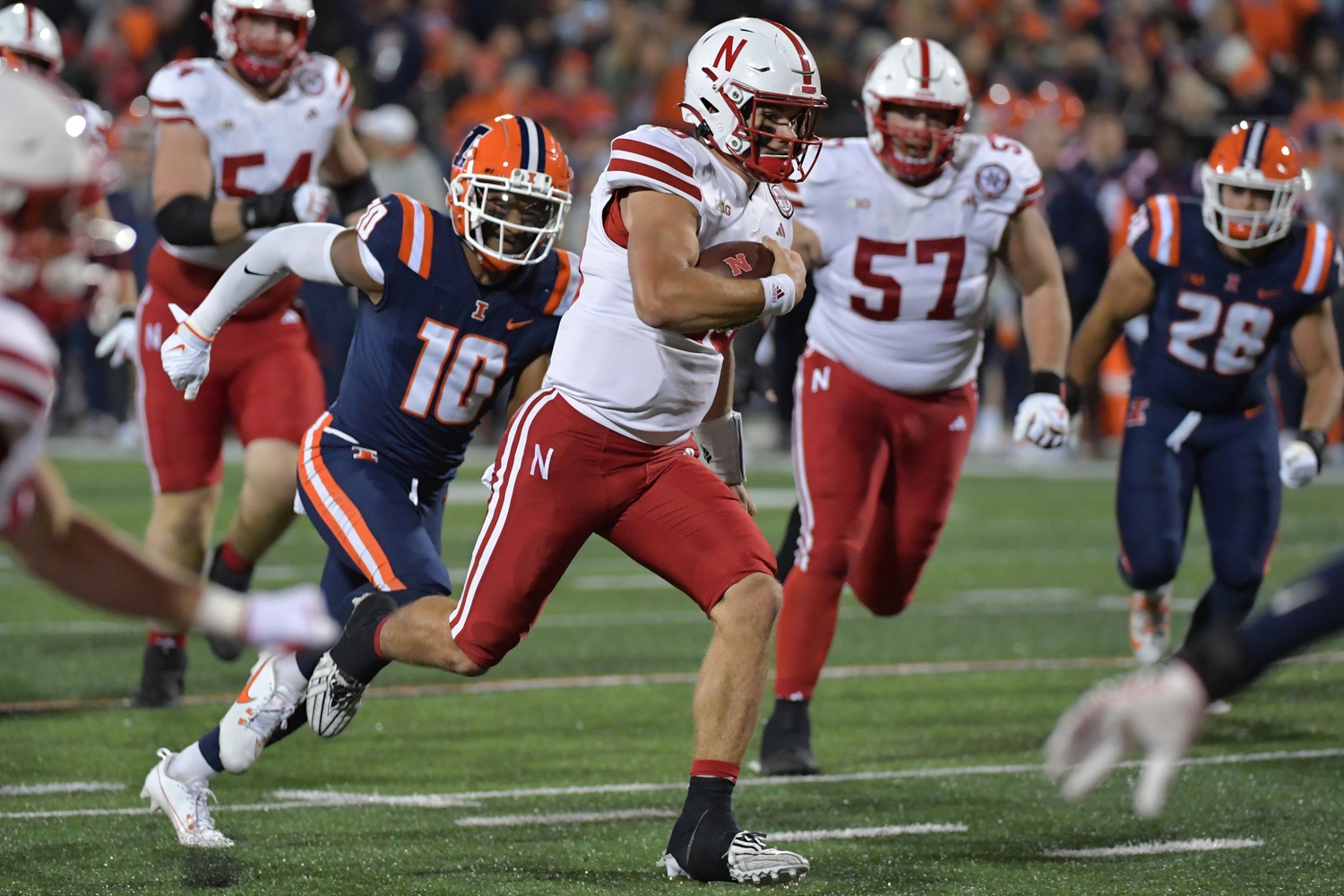 Nebraska Football head coach Matt Rhule named quarterback Heinrich Haarberg  QB 1 on Monday.
Haarberg has thrown for 631 yards, four touchdowns, and two interceptions. He received his first starting action on September 16 against Northern Illinois. Since then, he has started in every game for Nebraska football. Most recently, he played against Illinois on October 6. He went 12-of-24, throwing for 154 yards, and an interception.
Haarberg does not play the prettiest football. There's no doubt about that. He is not the air-it-out type of quarterback that some of football teams have. Nevertheless, he moves the football, and is a weapon with his legs.
Heinrich Haarberg named QB1 via Matt Rhule

— Huskers Talk | 𝙉𝙚𝙗𝙧𝙖𝙨𝙠𝙖 𝙎𝙥𝙤𝙧𝙩𝙨 (@TalkHuskers) October 16, 2023
The right choice for Nebraska Football
He has done a decent job of utilizing personnel, and he has put Nebraska in positions to succeed. The fact of the matter is, he has led Nebraska football to three wins. It would not make sense to change what has been working.
With that being said, there is room for improvement. The offense has stalled in the red zone on multiple occasions, and that is not entirely his fault. Part of it is a personnel issue. Nevertheless, it's something that Nebraska football needs to clean up. A bowl game is very much within reach.
Nebraska football enters a crucial stretch, beginning this Saturday against Northwestern. At the very least, there is no doubt as to who the starting quarterback is.
This is a very clear vote of confidence by Rhule, and it's a bold one, considering the coach brought in Jeff Sims at the beginning of the offseason. Nevertheless, this coaching staff has made it very clear that they will play the players they see fit.