3 thoughts on MJ Sherman's commitment to Nebraska Football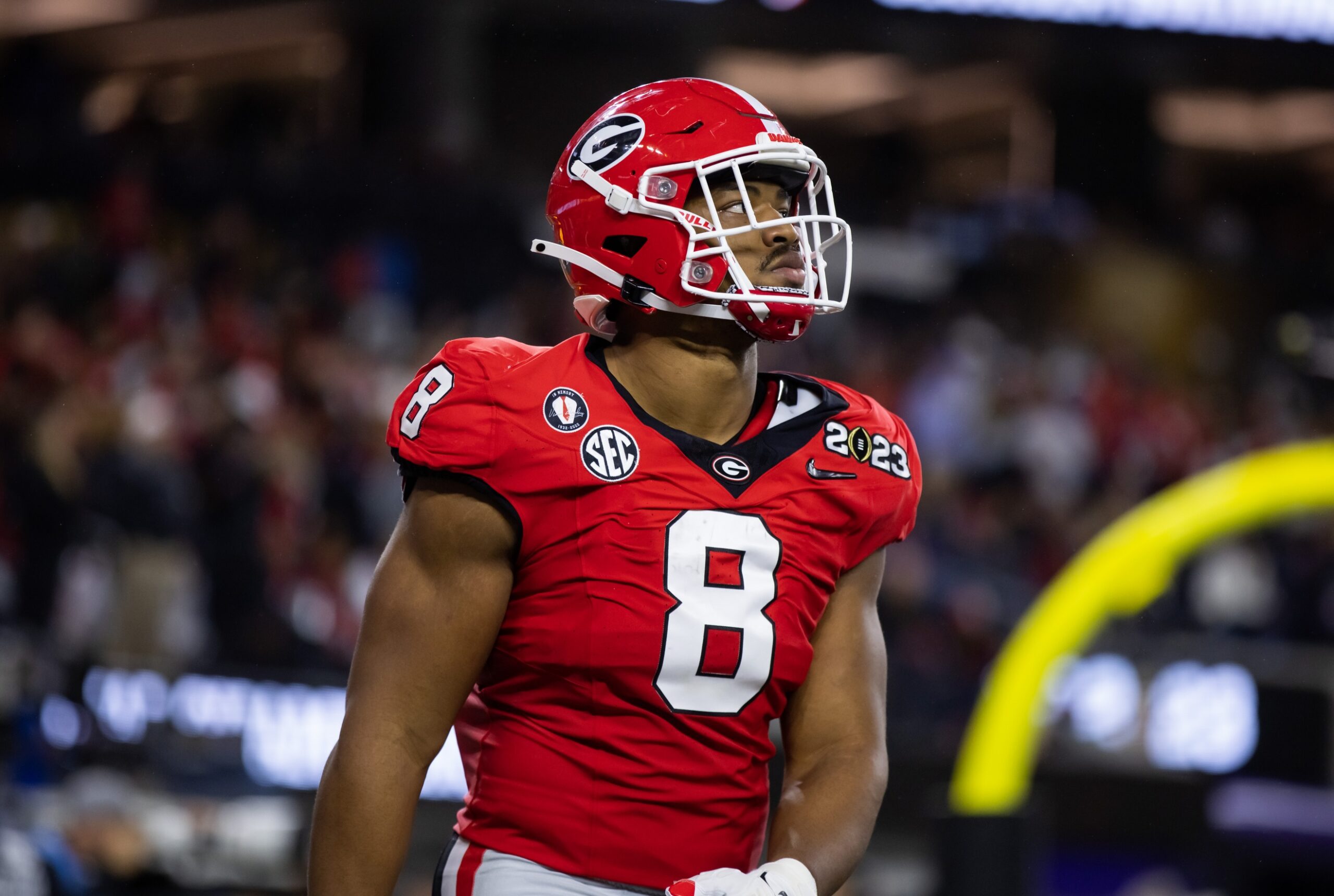 Nebraska football landed one maybe its most talented transfer portal addition on Tuesday in former Georgia Bulldog MJ Sherman.
When Garrett Nelson joined Ochaun Mathis by entering the 2023 NFL draft, it was clear that Nebraska football was going to need to upgrade its pass rush in the transfer portal.
And on Monday, Nebraska football did that in a big way with the addition of former five-star outside linebacker MJ Sherman, who transferred from the Georgia Bulldogs.
Sherman was ranked as the No. 31 overall prospect according to the On3 consensus rankings in 2020. 247 sports rated him as a potential first-round pick. He was a four-star in the 247 composite rankings but barely missed five-star status there too at No. 33 overall.
While he is a pass rusher, Sherman is more than that and here are three thoughts on his commitment to the Nebraska football program.
Nebraska's most talented transfer portal addition
Jeff Sims was a really good get. So was Ben Scott. But there hasn't been anyone to join the Huskers out of the portal that's as talented as MJ Sherman.
Sherman is 6-foot-2, 250 pounds according to his Georgia profile, and coming out of high school, he ran a verified 4.53 in the 40-yard dash. That's legitimate speed. Sherman didn't start at Georgia and only had 15 tackles, one tackle for loss, and 0.5 sacks during his three seasons.
Yet, Georgia is incredibly deep and talented. Sherman still found a way to contribute, becoming a core special teams player for the Bulldogs. He had five special teams tackles this season including one in the national championship game.
Sherman and Chief Borders should help upgrade the coverage units and they are also going to add a lot of speed at the outside linebacker position.
The bottom line is that Sherman could have gone to a lot of programs and been a difference-maker. He chose Matt Rhule and Nebraska football and come the 2023 season, Husker fans will be grateful.
A perfect fit for the 3-3-5
New DC Tony White talked about being multiple with the Nebraska defense and Matt Rhule has also talked about being able to find a scheme that takes advantage of the players you have. That's what coaching is all about — putting players in a position to succeed.
That being said, I don't know if you can find an outside linebacker that's a better fit than MJ Sherman. Not only can he rush the pass rusher, but he's also got good coverage skills. He can cover backs and tight ends and having someone who can rush the quarterback or drop and do both well is a weapon.
I'm hoping Borders is the same type of player. Yet, he wasn't a five-star coming out and a consensus top-33 prospect in the two most well-respected rankings (247 and On3) as Sherman was.
I've always thought Nebraska should try to get some of the players that leave Georgia and Alabama and are just looking for a chance to show what they can do. When the entire roster is basically top-100 players, some really talented guys are going to be left out in the cold in terms of playing time.
Look at Drew Sanders and the kind of season he had after leaving Alabama for Arkansas. Sherman can play and he also fills a huge need which gets to my last point.
A true pass-rush upgrade
Sherman doesn't have a bunch of sacks on his resume and that just seems like something the Huskers aren't going to have to going into next season — a pass rusher with proven production.
Sherman and Borders are both talented but they don't have much in terms of production outside of special teams. Jimari Butler and Blaise Gunnerson are kind of the same way. The Huskers also have some talented freshmen capable of making an impact next season such as Princewill Umanmielen, Kai Wallin, or Maverick Noonan.
What I like is that Nebraska has a solid mix of transfers (from the SEC), a slew of nice additions from the 2023 class including the fifth-ranked EDGE among JUCOs in Wallin, and also two returners from 2022.
It's up to White and the defensive staff to get the most out of those guys and outside of a big nose tackle, Nebraska football has done a stellar job of addressing needs in the transfer portal.
The pass rush was a huge need and Nebraska filled it with what I'm saying is their most talented transfer in MJ Sherman.
For More Nebraska content, follow us on Twitter, like our Facebook Page, and Subscribe to the Husker Big Red YouTube Channel.