3 thoughts on Keelan Smith's commitment to Nebraska Football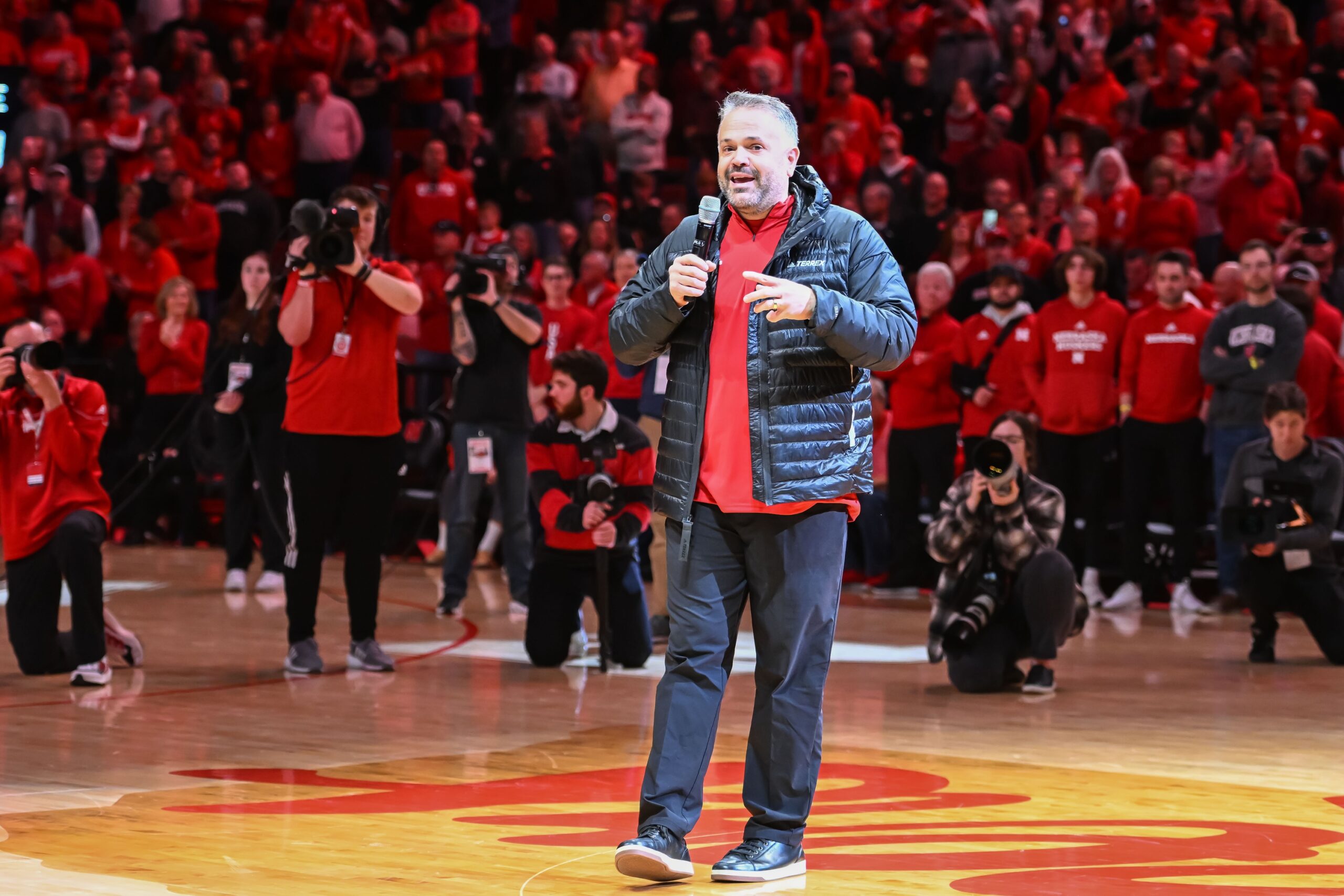 Nebraska football landed a new 2024 commitment in Keelan Smith on Friday and here are three thoughts for the Huskers.
Matt Rhule and the Nebraska football program landed another quality talent for the future on Friday with the commitment of Keelan Smith.
Smith is the son of former Nebraska football great Neil Smith, who was a standout for the Kansas City Chiefs for years. Smith is listed as a three-star prospect and at 6-foot-3, 205 pounds, he could play a few different spots.
According to the 247 Sports composite rankings, Smith is ranked 858th overall, as well as 14th in the state of Missouri out of Kansas City. He's also ranked as the No. 38 tight end, although I'm not sure that's what his position will be.
However, I really like this commitment for Nebraska, and here are three thoughts on his commitment.
This is a Matt Rhule kind of take
According to Allen Trieu of 247 Sports, Smith is rated pretty conservatively by the site right now. Partially, he just hasn't been evaluated as much. The Midwest expert for 247 Sports said there was hope they would see him at a recent camp but didn't. Here's part of what he wrote in his analysis:
"86 rating is somewhat conservative because we have not seen Smith. We were hoping he would be at the recent UC Report event in Kansas City, but he did not make it. Hopefully, we get more exposure points and data to work with on him because the film and bloodlines are encouraging."
Smith is a big, talented athlete that was really productive last season. Trieu said that Smith is going to start out as a wide receiver and caught 46 passes for 846 yards and 12 touchdowns. NFL bloodlines matter and when it was a legacy too, this was an easy commitment for Rhule and the Huskers to take.
The talent is there. So is the size and athleticism. We don't know exactly what Smith will be, but he's got a chance to be a pretty good player and his ranking will go up before the 2024 class is signed. That's my prediction at least.
Nebraska football gets another in Missouri
One thing I love about Rhule's recruiting strategy is that he gets that the state of Missouri is going to be important for Nebraska football in the future.
The Huskers should have a bigger presence in the show-me state already — but things are starting to trend in a better direction. Nebraska signed two players from the state of Missouri in 2023 and landing Smith is a good sign.
Nebraska was probably the runner-up for Andrew Sprague, one of the top recruits in the state in this class, but the St. Louis and Kansas City area is blowing up with talent and the Huskers need more from that area.
It's becoming a recruiting hotbed and for a program like Nebraska which is pretty far from most major metro areas, recruiting well in Missouri isn't a choice, it's a must.
That's another reason why taking this commitment was a no-brainer.
Building a solid base
Nebraska football now has six commitments in the 2024 class and five of those have come in the last month. The Huskers landed four commitments last month and that momentum continued with Smith's pledge.
The last five commitments have all been of the three-star variety, but there's nothing wrong with that. Nebraska is going to have to develop players. Even if Nebraska recruits at an extremely high level, half the commitments would still likely be three stars, maybe more.
But if you have an eye for talent and know how to develop it, the stars don't matter as much. Consider that Michigan had nine players selected in the 2023 NFL draft. None of them were transfers and only one ranked in the top 300 for their respective recruiting class.
That's a formula Nebraska needs to emulate. Taking kids like Keelan Smith is a smart way to go about it. Yes, Nebraska needs more four-star recruits, but Smith's ranking will improve, and taking him now, as opposed to slow-playing it and watching him rise up more, was smart.
Rhule knows the kind of player he's looking for and while the Huskers haven't landed any big-timers yet in the 2024 class, they are building a solid base, which will allow them to chase the home run commitments as we get closer to signing day and actually have something on the field to show recruits this fall.
For More Nebraska content, follow us on Twitter, like our Facebook Page, and Subscribe to the Husker Big Red YouTube Channel. You can also find our podcast on Apple or Spotify.