Nebraska Football: What we learned about quarterback this spring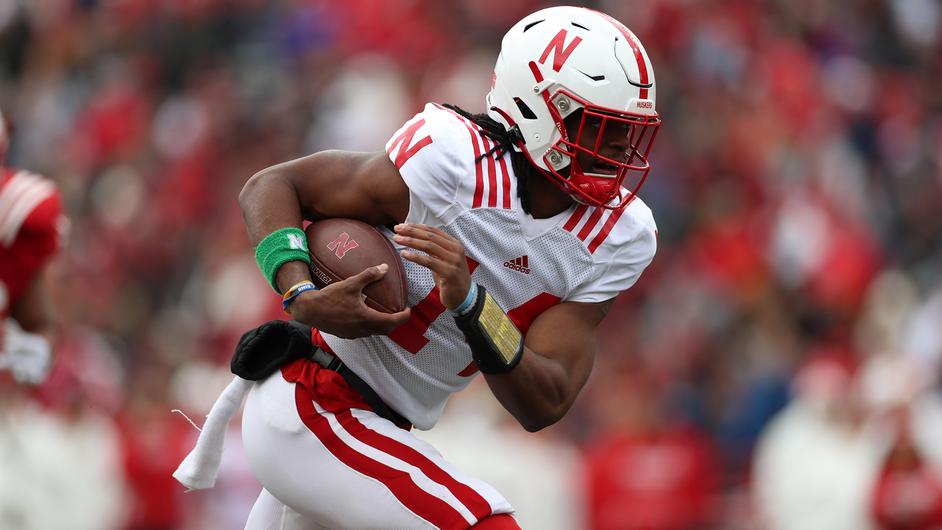 Looking back at the spring for Nebraska football and the player movement, here is what we learned about the quarterbacks.
The biggest thing we learned this spring about the quarterback position for Nebraska football is who the starting quarterback will be: Jeff Sims.
There was supposed to be a competition this fall between Casey Thompson and Sims. However, Thompson was out with an injury this spring, and after watching the way Sims took over this spring, Thompson decided to take his talents elsewhere — looking like Florida Atlantic after Auburn got Payton Thorne.
I'm not saying Thompson wouldn't have won the job over Sims. But it was clear that Sims fit what Matt Rhule wants to do and the reality is that it's hard to keep two guys that both know they are capable of starting, especially when one is heading into this final season of eligibility.
Thompson couldn't afford to be anybody's backup this season if he wants to showcase himself for the NFL. So it was an understandable decision. It was also a big hit to the QB depth chart. Logan Smothers and Richard Torres also transferred.
That leaves Nebraska football with three scholarship quarterbacks: Sims, Henrich Haarberg, and Chubba Purdy. And this is the start of our position-by-position look at what we learned this spring.
What we learned about Nebraska football quarterbacks this spring
We learned that Sims is going to be the guy. That's exciting and scary. He's never played more than 10 games in his career and during the past two seasons, played in just 15 combined. Yet, he's an exceptional talent with NFL potential.
Nebraska football struggled to keep Thompson protected last season and we'll see if the offensive line has actually improved. It essentially will have three new starters if everyone is healthy this year (and not suspended).
That's encouraging. Sims is also 6-foot-4 and he can run. That should help him avoid some of the hits and bring another element to the offense. However, it's imperative that he stays healthy.
Haarberg showed some things as a runner, but I'm not sold on his as a thrower yet and question if he can win games as a starting QB in the Big Ten. Purdy hasn't shown he can yet either. Both of those guys will need to develop more between now and the fall.
Otherwise, the Huskers are one injury away at quarterback from another nightmare season.
For More Nebraska content, follow us on Twitter, like our Facebook Page, and Subscribe to the Husker Big Red YouTube Channel. You can also find our podcast on Apple or Spotify.