Nebraska Football: 3 thoughts on transfer of Casey Thompson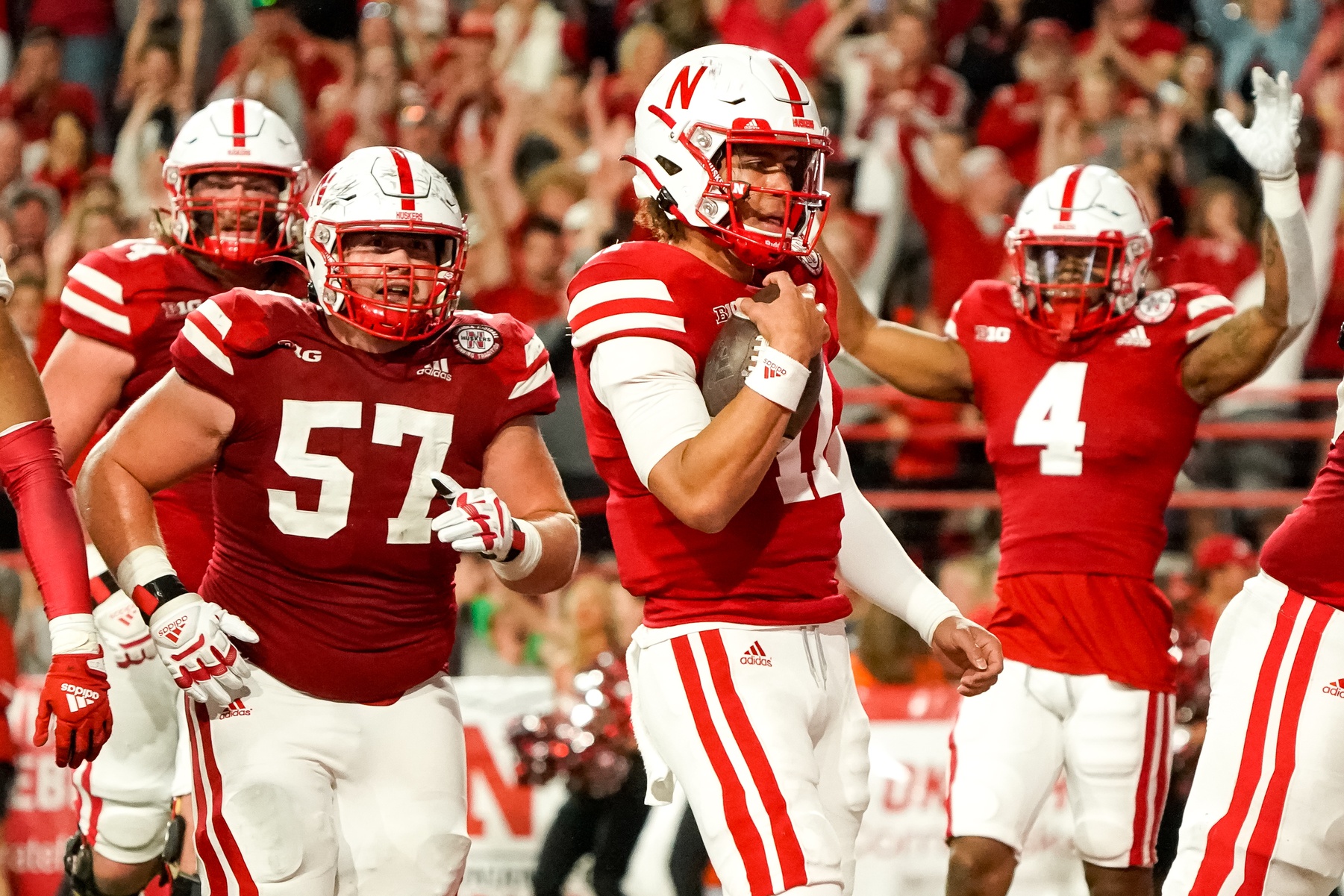 Casey Thompson announced that he was leaving Nebraska football via the transfer portal and here are three thoughts for the Huskers.
It always seemed like just a matter of time before Casey Thompson was going to hit the transfer portal and leave the Nebraska football program.
That was especially clear after the way Jeff Sims performed throughout the spring. Sure, Thompson could have stayed and duked it out with Sims for the starting job. But did he really want to risk spending his final season of college eligibility as a backup?
The answer was no and with teams like Auburn, Florida, and others expected to pursue, you can't blame Thompson for wanting a chance to play or to cash in on some potential NIL deals.
Here are three thoughts on what the transfer means for the Huskers.
Jeff Sims was always going to be the starter
It's pretty clear to see this wasn't the competition we thought it was going to be. When Thompson wasn't able to take part in spring ball, that essentially left it up to Sims. If he played well enough to be viewed as the starter, then Thompson was going to leave because two experienced starters just aren't going to stay around.
Casey played really well for the Huskers last season. I expect him to play well in 2023 as well. Sims is just a better fit for what Matt Rhule wants to do. Nebraska needs to win and Rhule gets better than most that the Huskers need to win sooner rather than later.
Rhule has called Sims the kind of quarterback that can be the difference in one-score games. Hopefully, that's true because Sims is the guy now for all intent and purposes.
How worried should Nebraska football fans be about depth?
Some attrition at the quarterback position was expected. But did Husker fans think three guys were going to exit via the transfer portal? Suddenly, Nebraska has just three scholarship quarterbacks and that's a little concerning.
I believe Sims can be a difference-maker. But he's also never played in more than 10 games in a season during his career. He played in just 15 games over the past two seasons, and with the questions that linger about the offensive line, injury has to be a concern.
Chubba Purdy had some decent throws in the spring game. He also suffered some drops, but if he or Henrich Haarberg has to start games next season, it could spell trouble.
At any rate, their development this summer and fall will be just as important as Sims, because, at some point next season, one of those guys will likely need to play. That's just the reality.
Could any transfer portal additions be possible?
There aren't a ton of quarterbacks available in the transfer portal. Thompson becomes one of the best. However, there are some options and Nebraska football should definitely consider one.
A name to monitor could be Braden Davis. The 6-foot-5, former three-star recruit out of Mater Dei was ranked as the No. 27 overall quarterback in 2022 according to the 247 Sports composite rankings and spent last season being coached by Nebraska OC Marcus Satterfield at South Carolina before entering the portal this week.
According to his scouting report out of high school, 247 Sports said Davis was a player with multi-year starter potential and a possible NFL future. His father was an NFL player and Nebraska football, which could use more talent/depth in the quarterback room, should contact him immediately.
For More Nebraska content, follow us on Twitter, like our Facebook Page, and Subscribe to the Husker Big Red YouTube Channel. You can also find our podcast on Apple or Spotify.