Nebraska Football NFL draft and rookie free agent roundup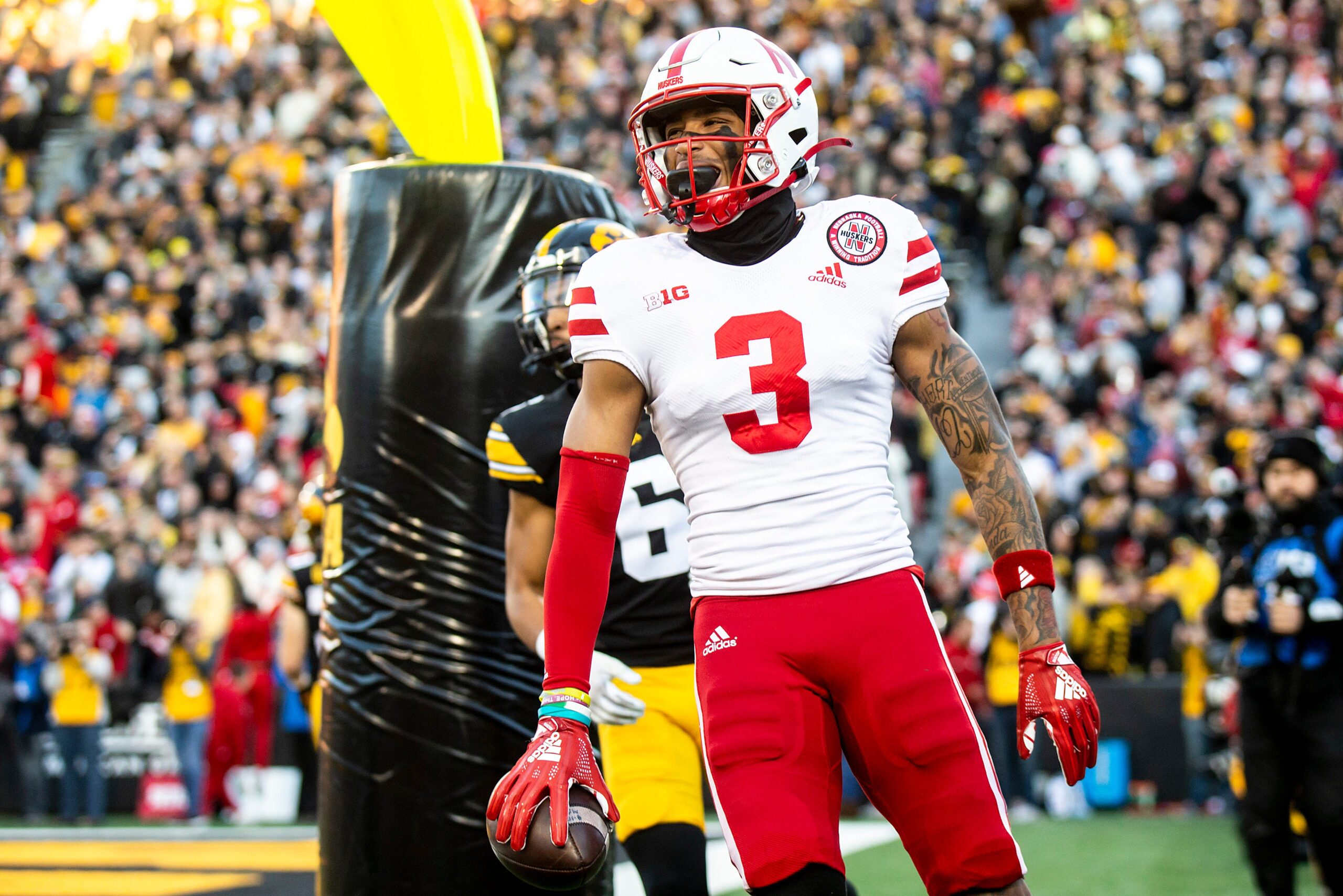 Just two Nebraska football players were selected in the 2023 NFL draft, but others signed as free agents, and here are my thoughts on each.
As we move into the future for Nebraska football, my hope is that the Huskers will start being more prevalent during the NFL draft.
Nebraska football didn't have any players selected during the first two days of the NFL draft and it's been 12 years since the Huskers have had a first-round pick. It was positive to see Nebraska have a player drafted for the fifth consecutive year, but the pro talent needs to increase.
Matt Rhule knows that and obviously, he had no control over the 2023 draft class, which still sent Trey Palmer to the Bucs in the sixth round, as well as Ochaun Mathis to the Rams.
Here's a roundup of Nebraska football players that were drafted or signed with NFL teams (as rookie free agents) and some thoughts on their pro futures.
Nebraska Football draft picks
Trey Palmer (Bucs, 6th round): I really love this fit for Trey Palmer and I think he has a chance to be one of the steals of the draft. He's only scratched the surface of his potential and if Tom Brady was still the quarterback, I think Palmer could make an impact right away. Either way, he's going to make the roster and I wouldn't be shocked if he earned regular snaps at some point. 4.33 in the 40 is 4.33. He also led the college with three receptions of 70 yards or more and five plays of 60 yards plus. Palmer can help in the return game too and Bucs fans will love this kid.
Ochaun Mathis (Rams, 6th round): The Rams are a team that knows what to do with edge rushers and Mathis is another guy that could have a better pro career than college. Mathis is 6-foot-5, close to 250 pounds but has 16 sacks and 31 career tackles for loss. Mathis just had 3.5 sacks last season and was up and down at times. He does need to work on his run defense, but as a pure pass rusher, he's got NFL ability and the Rams got a dude who can help them next season.
Nebraska undrafted free agent signees:
Garrett Nelson (signed with Dolphins): Nelson had 5.5 sacks last season for the Huskers and was productive during his career with 167 tackles, 12 sacks, and 26 tackles for loss. The Dolphins run a 3-4 defense and honestly, if Nelson could bulk up and be a five-technique, it could be his best role. I don't see him being nimble enough to play as a standup outside linebacker a whole lot, but he could rush the passer in a defined role. Nelson should have a decent shot of at least making the practice squad.
Caleb Tannor (signed with the Jets): At times, I thought Nebraska should have used Tannor more as a pass rusher. He has 10 career sacks and I think sacking the quarterback is the way he can stick in the league. Tannor could be a natural fit as a 3-4 outside linebacker because he played in a standup role a lot in college. NFL teams love to add pass rushers in rookie free agency and that skill is his best hope.
Travis Vokolek (signed with Ravens): Of all the undrafted free agents, Vokolek is the guy I think has the best chance to make a roster next season or in the future. If it wasn't for some of the injuries he had this past season, he would have been more productive than his 20 receptions for 240 yards. That would have helped his draft stock. However, at 6-foot-6, 260 pounds, he'll have a job next season. Baltimore loves big tight ends and Vokolek should have a good shot of making the team if he can find a way on special teams, where tight ends are valuable. He caught 57 passes for 656 yards and four scores during his career. So he's a better receiver than people give him credit for and his blocking is what will keep him around.
For More Nebraska content, follow us on Twitter, like our Facebook Page, and Subscribe to the Husker Big Red YouTube Channel. You can also find our podcast on Apple or Spotify.