3 keys for Nebraska football to beat Michigan State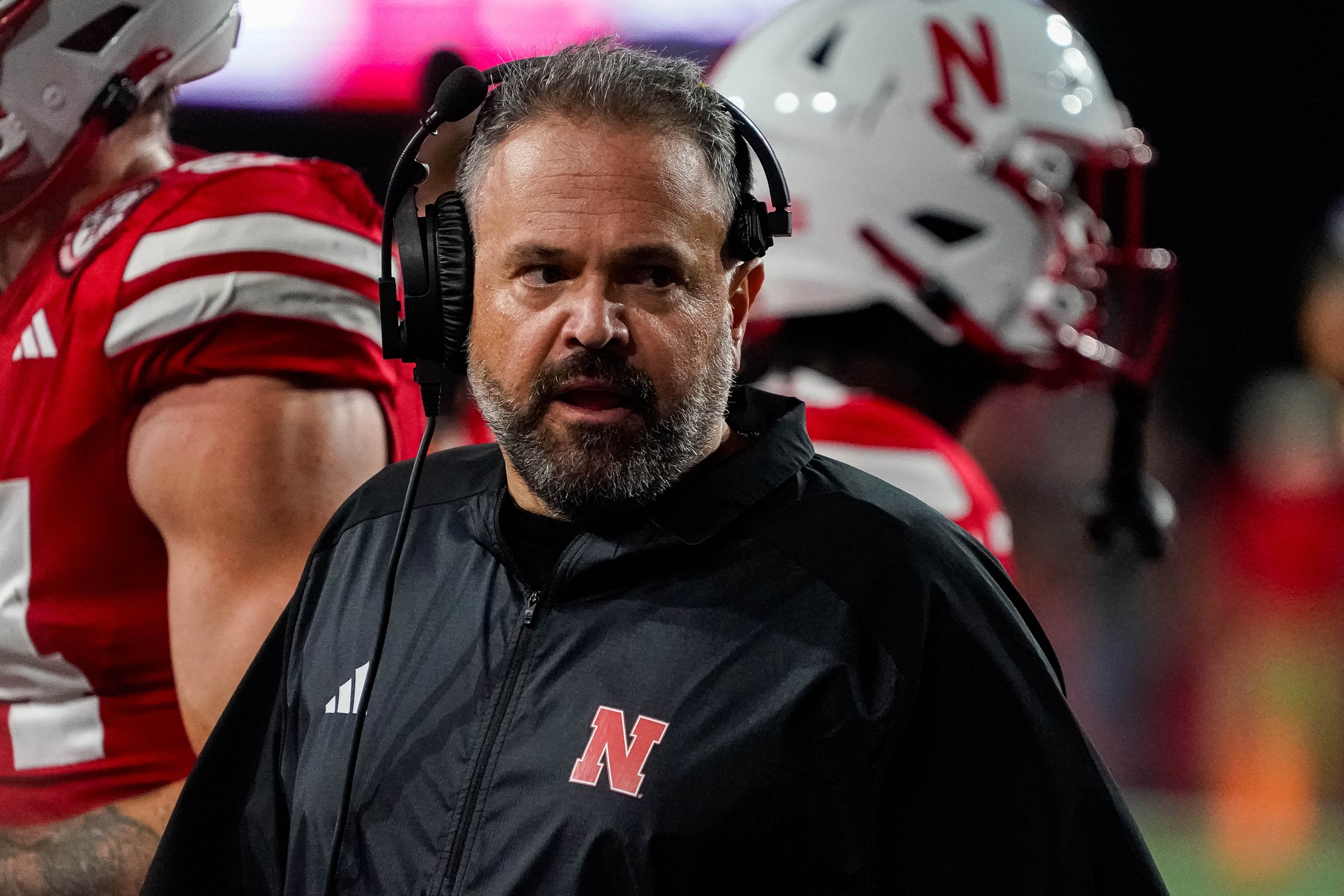 Here are three keys for the Nebraska football team to beat Michigan State on Saturday.
As Nebraska football heads to East Lansing on Saturday for a critical game against Michigan State, the Huskers and Spartans couldn't be headed in more opposite directions.
The Spartans are looking for their head coach, kind of like Nebraska was last year during this time, while Nebraska football has found its head coach.
Matt Rhule has started 5-3. The Huskers have also won five of six games and it's looking more and more like Rhule is going to be a really good long-term fit.
A win on Saturday would be a huge step forward for the program. It would clinch a bowl game — the first since 2016 — which means at least 15 more practices, as well as a huge sigh of relief for the fans.
Getting there will require a win on the road this week, which is never easy, and here are three keys for Nebraska football against Michigan State.
Winning the rushing battle
Nebraska has outrushed every opponent this season, but Michigan and the Huskers are 5-2 in those games with the only losses coming to Minnesota and Colorado.
As far as Michigan State, the Spartans have two quarterbacks with a combined 110 pass attempts and three career touchdowns to their credit. Katin Houser is 0-3 as a starter and while Sam Leavitt had some bright spots last week, if Nebraska can make Michigan State one-dimensional, that could be a problem for the MSU offense.
At the same time, if Nebraska isn't able to establish the run, it could struggle to score points. The offensive line will need to be effective and Heinrich Haarberg will have to make some plays on the ground, along with Emmett Johnson and Anthony Grant.
Nate Carter, the Michigan State running back, is one of the Spartans' best players and if MSU runs the ball better than Nebraska on Saturday, it's hard to see the Huskers winning the game.
Take care of the ball
Nebraska and Michigan State have one thing in common: they are terrible at taking care of the ball. The two teams are tied for 125th in the FBS at giveaways per game at 2.6.
Nebraska has been able to weather that storm because the defense has been spectacular. But on the road, the Huskers can't afford four turnovers like they had last week. The fumbles have gotten out of control and at some point, that wil come back to bite Nebraska.
An explosive play or two in the passing game
Heinrich Haarberg isn't the best passer in college football. The Huskers actually rank 13th in the Big Ten in passing yards. However, in back-to-back games, Haarberg has a touchdown pass of at least 44 yards.
I'd expect Michigan State to be all over the belly option pass, but Malachi Coleman was also open for what would have been a touchdown if he wasn't tackled by a Purdue defender.
Speed skills as they say and if Nebraska can establish the run, Michigan State will have to devote more bodies to the box. That's why play-action works. Not because they don't expect it, but because they are overplaying to stop the run, which only happens if you can run the ball effectively.
Nebraska has the best rushing attack in the Big Ten. Michigan State allows just 3.6 yards per attempt, but the Huskers are committed to the ground game, which is fine, as long as Haarberg can create an explosive play or two, and with those freshmen wideouts, there should be a few chances to get deep.
Michigan State's weakness is the pass defense. Yet, Haarberg isn't really the kind of passer who can take advantage to the tune of 300 yards. But a few explosive plays might be all the Huskers need to leave East Lansing with their sixth win of the season.
For More Nebraska content, follow us on Twitter, like our Facebook Page, and Subscribe to the Husker Big Red YouTube Channel. You can also find our podcast on Apple or Spotify.