Some positive trends for Nebraska football recruiting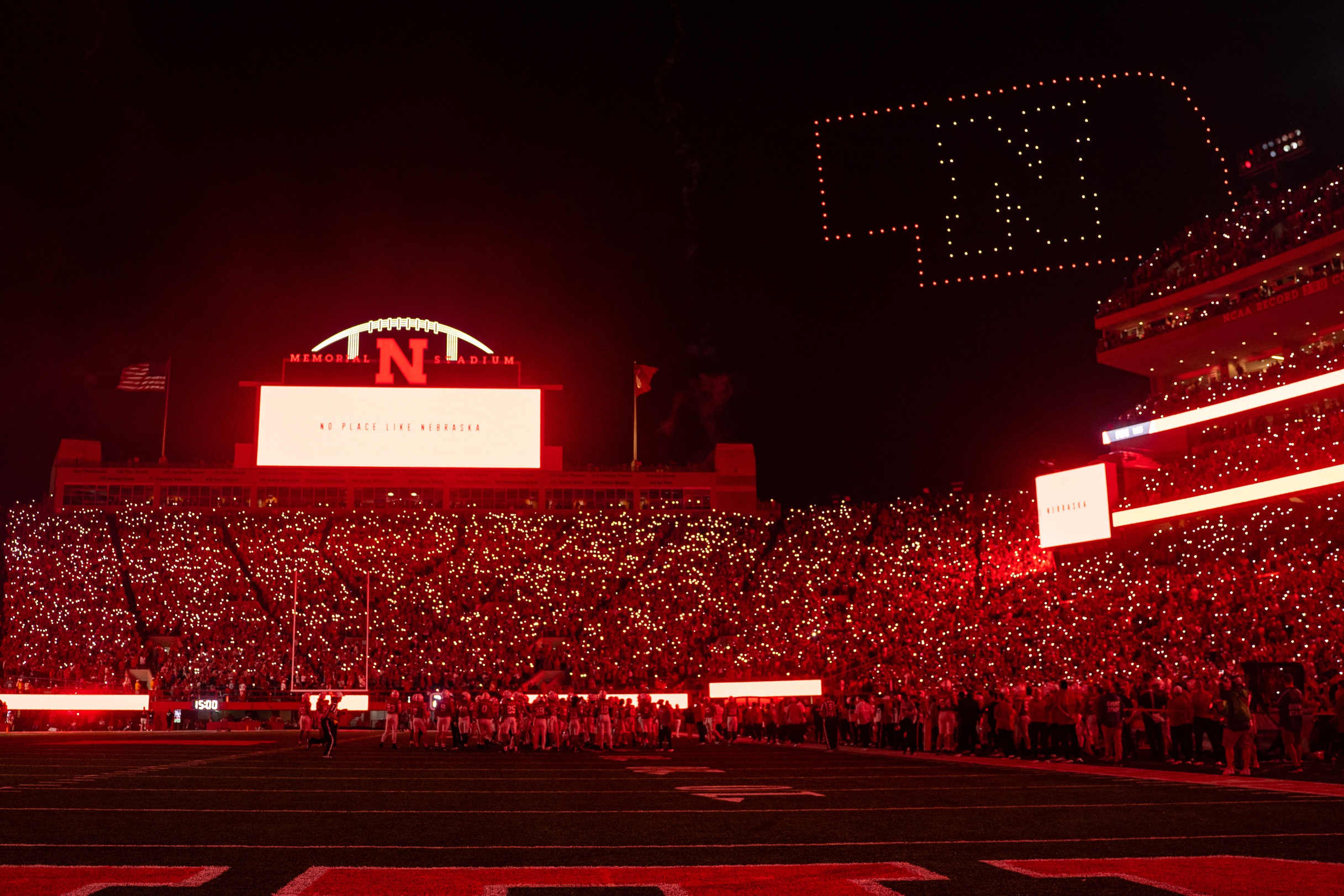 Nebraska football is in good shape with two JUCO wideouts who could contribute right away, plus more recruiting news.
It's been an interesting week for Nebraska football recruiting and the best news of all is still the commitment of Caleb Benning last week.
Benning is most likely a defensive back for Nebraska football. However, he could be a wide receiver as well. However, with the way the Huskers are pursuing a pair of JUCO wideouts — Demond Demas and Tre Richardson — that seems to be a hint.
Benning feels like a perfect fit in the 3-3-5 and I'm stoked that the Huskers were able to win his commitment. Callen Barta did flip to Kansas State, but it's a net positive for Nebraska football in my mind.
More good vibes with Demond Demas
Some Nebraska football fans might be worried about the off-field concerns with Demond Demas, but the coaching staff doesn't seem worried and they seem to want him really bad.
Sean Callahan reported that the staff was all on speaker phone when Nebraska made the offer. Soon after that offer was extended, Callahan and Bryan Munson both projected Demas to the Huskers who have a 99.9 percent chance to land his commitment according to the On3 prediction machine.
Demas is going to take an official visit during the Iowa game, which is the first time that he'll be able to visit due to the JUCO schedule. Tre Richardson, who Munson called the best JUCO returner available in the 2024 class, is also going to take a visit that weekend.
To me, it seems like the Huskers are prioritizing these two as a way to address the need for a wide receiver. Billy Kemp will be out of eligibility. Marcus Washington too. Nebraska will need a veteran and Demas, who is a guy that Callahan thinks can start right away, could be a critical piece.
Richardson, like Demas, also has a 99.9 percent chance of landing with Nebraska football according to the On3 prediction machine.
A pair of 2025 updates
Alex Manske, the top target for Nebraska football also took a Gameday visit for the Northwestern game, which was his fifth trip to Lincoln since this summer. That has the Huskers as the favorite via the On3 prediction machine for the 6-foot-3, 225-pound quarterback. He's ranked No. 508 overall via the On3 industry rankings.
Another recruit who should develop into a top target is running back Isaiah West. The 5-foot-11, 210-pounder out of St. Joseph's in Philadelphia, Pennslyvania, visited for the game this weekend and said it was "Amazing" according to Greg Smith of Rivals.
The #Huskers are "absolutely" in the mix for 2025 RB Isaiah West (@IsaiahWest_12) after a great visit this weekend. Get the details from the Philly native @NebraskaRivals https://t.co/xUaKrNIgkb pic.twitter.com/MqQ1kpzWw0

— Greg Smith (@GregSmithRivals) October 23, 2023
Penn State is the early favorite but West said that Nebraska is "absolutely in the mix." The first visit is a good start and sets the stage for Nebraska to really make an impact in his recruitment, especially with Matt Rhule's ties to Philly.
For More Nebraska content, follow us on Twitter, like our Facebook Page, and Subscribe to the Husker Big Red YouTube Channel. You can also find our podcast on Apple or Spotify.