Preview and prediction for Nebraska Basketball vs Maryland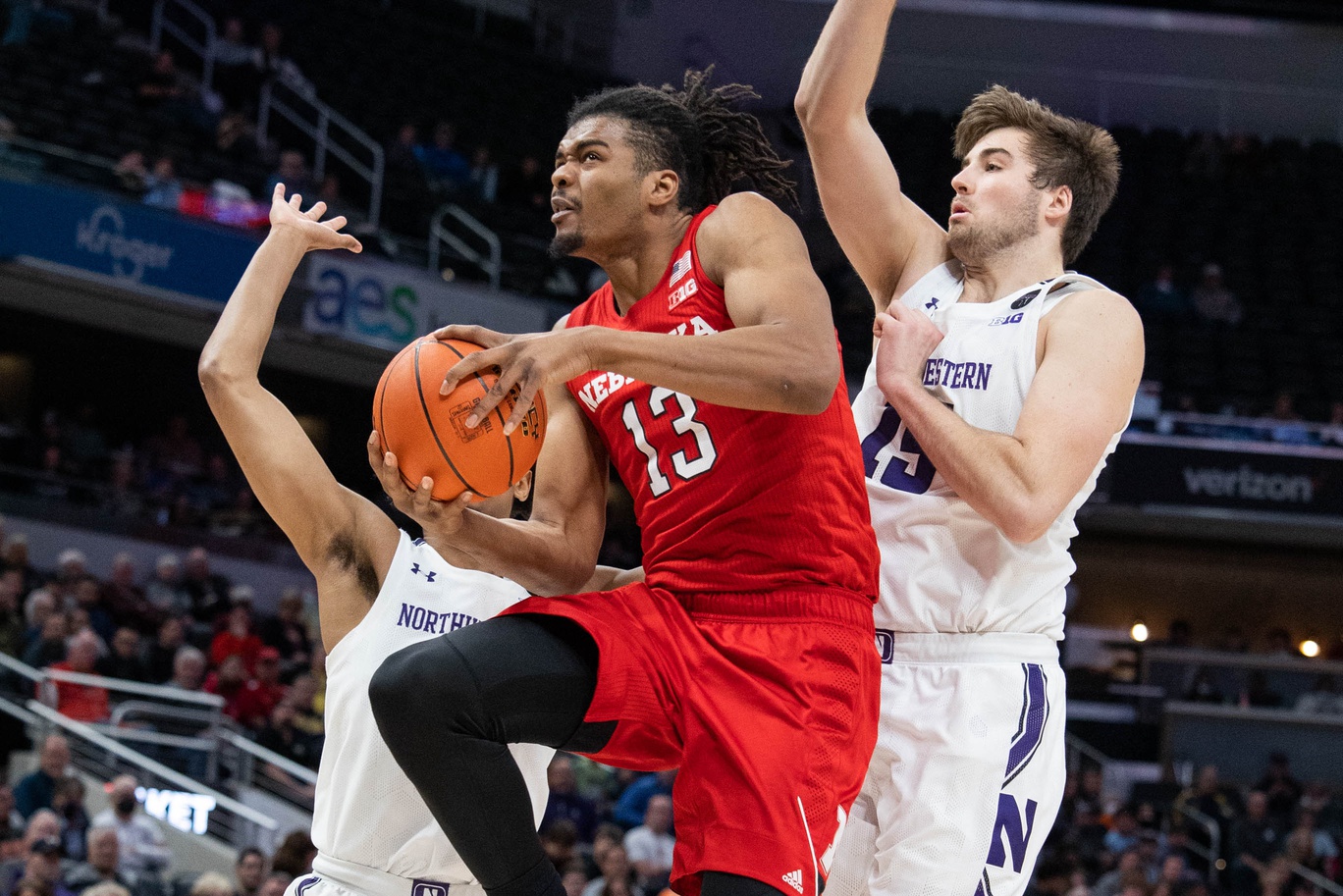 Nebraska basketball heads to Maryland on Saturday and here's a preview, as well as a prediction for the Huskers against the Terps.
The Nebraska basketball season has gone from promising to teetering on the brink of disaster in the matter of just a few games and of course, a couple of key injuries.
Nebraska has been sort of snakebitten with injuries all year. Derrick Walker missed games to open the season, Sam Griesel has missed two Big Ten road games, and both Juwan Gary and Emmanuel Bandoumel are out for the year.
It's brutal. But nobody is going to feel sorry you and Northwestern certainly didn't as the Wildcats beat down the Huskers at the Vault on Wednesday.
I felt like that was a winnable game going in, so for Nebraska to get sort of manhandled by Northwestern, wasn't a good sign going forward.
We debated in our recent podcast about the job status of Fred Hoiberg. Nebraska basketball has played hard this season and has shown progress. The wins over Creighton and Iowa were solid. But the Huskers can't finish 3-17 in the Big Ten. This team needs to scrape together some wins down the stretch.
I feel like if Fred is able to win 3-4 more games in the Big Ten, that will show enough progress to give him another year. Denim Dawson and Jamarques Lawrence will need to keep growing. They have shown signs of promise though. Dawson is a quality defender and Lawrence connected on four triples against Northwestern. He also made the goal ahead 3-ball against Ohio State.
How Nebraska basketball can beat Maryland
The Huskers are going to have to solve a Maryland defense that is ranked 40th in the country in scoring defense. The Terps try to pressure opponents and like to mix up their defenses between zone and man.
Maryland was dominated by Michigan earlier in the season but befuddled the Wolverines and Hunter Dickinson with a bunch of zone looks in the rematch (Maryland won) and they could do the same to Derrick Walker. He'll need to get going inside for the Huskers to have any chance.
Maryland ranks outside the top 200 in scoring offense. Donta Scott (11 ppg) and Jahmir Young (15.9 ppg) are the top threats but Julian Reese is a solid big and Hakim Hart also averages over 11 points per game plus Donald Carey is the team's leader in 3-point field goals per game (1.5).
As Husker Online pointed out, Nebraska basketball is 0-9 this season when it doesn't win the rebounding battle. The Terps are 255th in terms of offensive rebounds allowed and that's an area where the Huskers need to gain some extra possessions. They also need to limit their turnovers and make some 3-pointers.
The problem is that Nebraska shot fairly well from deep on Wednesday and got smoked. They made nine 3-pointers but gave up 11. That can't happen again and Maryland is certainly capable with four shooters who average at least one 3-point make per game.
Nebraska vs Maryland prediction
At the end of the day, the path to victory for Nebraska basketball is a low-scoring game. The Huskers need to win with defense and rebounding. Hopefully, Derrick Walker can get going and shooters like Lawrence, Tominaga, and CJ Wilcher can knock down some open looks.
However, as an 11.5-point underdog, I don't see an upset. Nebraska has struggled away from home, especially in the Big Ten and Maryland needs this game badly. The Terps pull away late for a 68-55 win.
The tip-off is set for 3:30 CST on Big Ten Network.
For More Nebraska content, follow us on Twitter, like our Facebook Page, and Subscribe to the Husker Big Red YouTube Channel.