3 keys and a prediction for Nebraska Basketball vs Penn State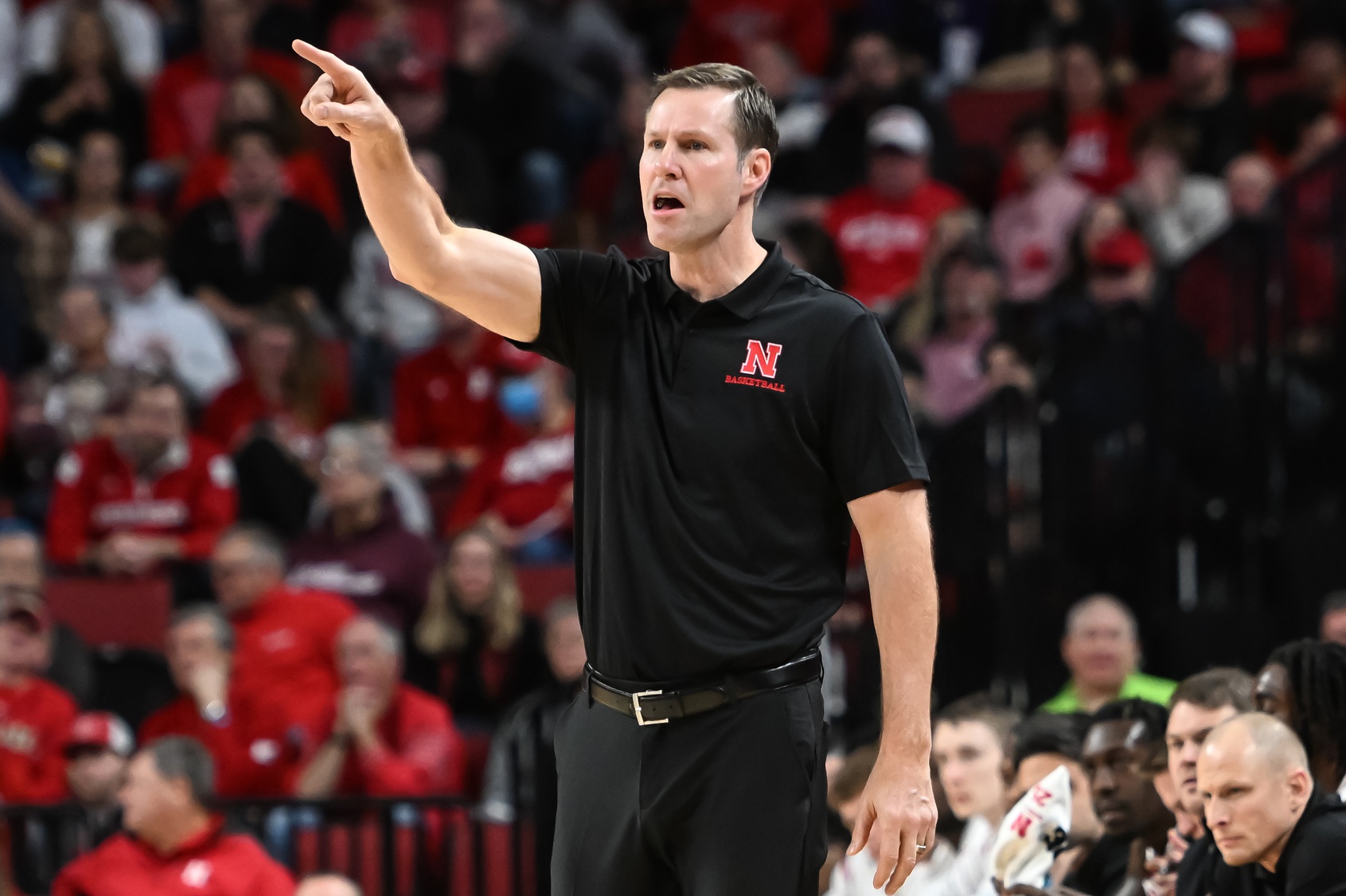 Nebraska basketball is hosting Penn State on Sunday and here are three keys to victory, as well as a prediction.
The Nebraska basketball season is doing downhill and fast. The Huskers are 10-13 overall and are now 3-9 in the Big Ten as Penn State comes calling.
Penn State already defeated Nebraska on its home court earlier this season as the Nittany Lions knocked down 11 3-pointers in a 76-65 win over the Huskers in January.
Since the overtime win over Minnesota, Nebraska has lost six of seven games and while Fred Hoiberg seems well on his way to returning, that feels more up in the air now. Injuries have been a key factor, yes.
But that's not an excuse. There is enough talent on this team to win some Big Ten games coming home and Sunday is a great opportunity.
Here are three keys and a prediction.
Get Derrick Walker going again
In the first matchup, Derrick Walker had his way with the Nittany Lions scoring 20 points and making 9-of-14 shots from the field. That's the kind of effort Nebraska needs on Sunday. Not only did he score 20 but he dished out six assists and grabbed six rebounds.
Certainly, Penn State is going to do some different things and I'd expect some zone looks to try and keep the ball away from Walker near the basket. However, if he gets doubled, trapped, or faces a zone, he needs to make smart decisions, let his teammates make plays, and wait for his opportunity to strike.
Defend the 3
Andrew Funk and Seth Lundy destroyed the Huskers in Happy Valley by connecting on seven of Penn State's 11 3-pointers. Jalen Pickett scored just 12 points but grabbed 13 rebounds and had five assists. I'd rather see him take more shots and allow him to kick out less for open looks.
Sam Griesel is going to have to win that one-on-one matchup or least, play it to even. Nebraska should force Pickett and Penn State into as many 2-point attempts as possible. Stick to shooters and don't let this team get hot from the perimeter.
The Nittany Lions shoot more treys than any team in the Big Ten, so their shooting tends to define their wins and losses, meaning the 3-point defense has to be on point. If the game goes like the first one, Nebraska won't stand a chance.
Cut down on the turnovers
Down two starters, Nebraska basketball has struggled to take care of the ball. Derrick Walker has been a big part of that and that's why I expect Penn State to throw different looks at him. If they can get him thinking, it could lead to some easy turnovers.
As a team, Nebraska has turned the ball over at least 15 times in three straight games. The Huskers had 19 against Illinois as they completely unraveled in the second half. Regardless of what level, you can't turn it over 20 times and hope to win.
So, Nebraska needs to take care of the ball, otherwise, it's hard to see an upset happening at the Vault on Sunday.
Nebraska basketball vs Penn State prediction
Penn State comes in as a 3.5-point favorite. The Nittany Lions are trying to keep themselves in contention for an NCAA tournament berth and a loss at Nebraska wouldn't help. The Huskers are outside the top 100 in the Kenpom rankings but are fifth among all teams with a losing record.
If that reminds you of the 2021 football season, you aren't alone. This team needs wins and if they don't get one Sunday, this could really get ugly.
Knowing Hoiberg needs a victory, Walker and the Huskers deliver 68-63.
For More Nebraska content, follow us on Twitter, like our Facebook Page, and Subscribe to the Husker Big Red YouTube Channel.