Nebraska Basketball: Can Fred Hoiberg do enough to save his job?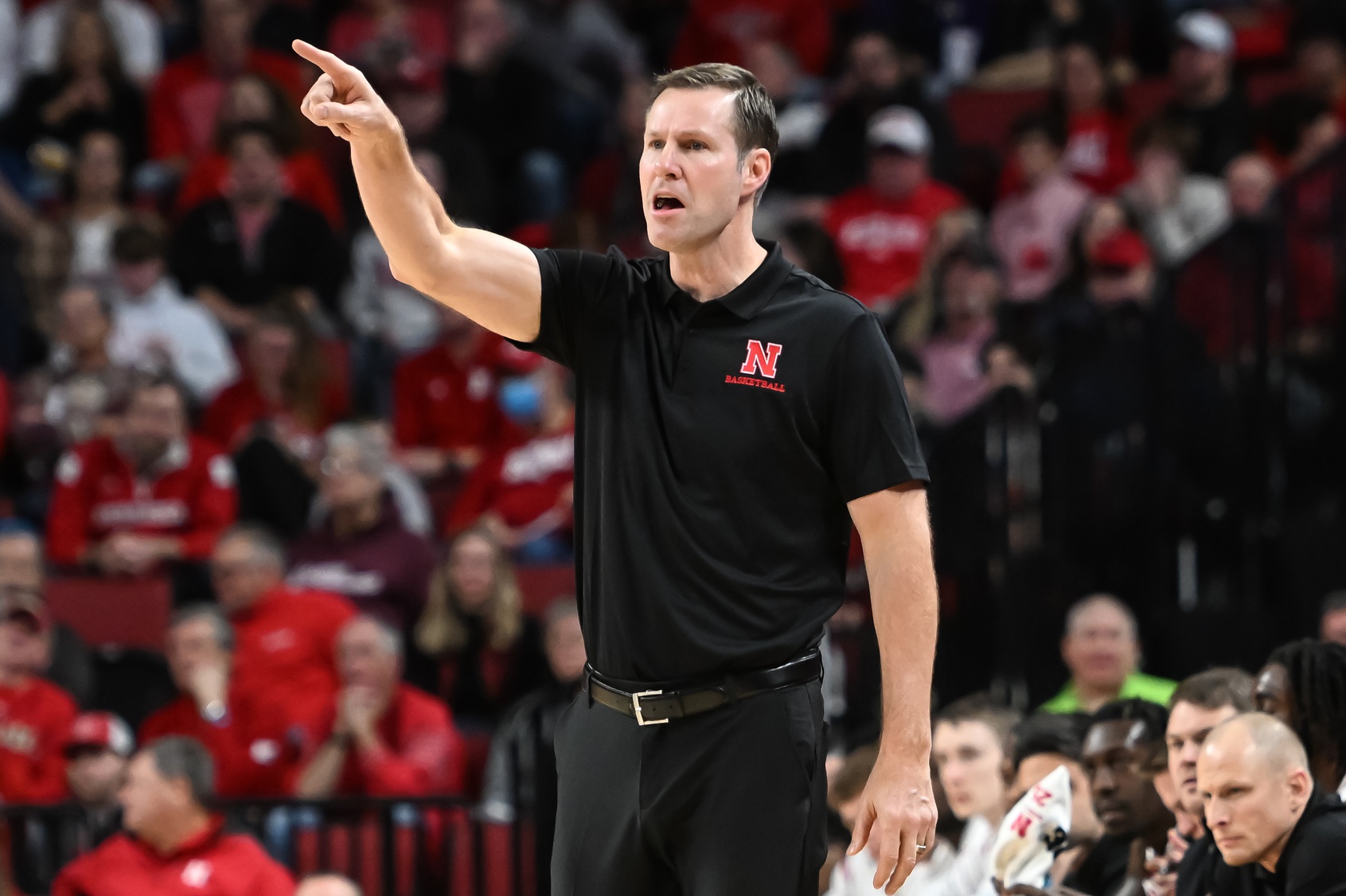 Nebraska basketball lost to Penn State on Saturday and lost a key player in the process. What does it mean for the rest of the season?
There's no doubt that the Nebraska basketball team has improved this season. The Huskers beat Creighton on the road and also knocked off Iowa.
Those were important wins. However, Nebraska is still just 10-10 overall and after the Huskers' loss to Penn State on Saturday, Nebraska basketball is 3-6 in the Big Ten which has them in 13th.
What's even worse is that Emmanuel Bandoumel left the game with a knee injury. Fred Hoiberg said it didn't look good after the game, which means the Huskers could be down two starters for the closing stretch.
There are six home games — Northwestern, Penn State, Michigan State, Minnesota, Maryland, and Wisconsin, as well as road games against Michigan, Rutgers, Iowa, Maryland, and Illinois.
Based on the way the season has gone so far, Nebraska basketball would be lucky to win one of those road games. If that happens, Nebraska would need to win five of six games at home just to finish above .500 for the season.
That would be a huge win for Nebraska and Hoiberg woud definitely keep his job if the Huskers finished 9-11 in the Big Ten. That's my opinion at least.
This is Hoiberg's best team. But with two of his best players potentially out for the season, it really hinders a team that was at a talent disadvantage on most nights in the Big Ten anyway.
Denim Dawson has played well in the past two games, but he's not the shooter that Bandoumel or Juwan Gary is and that's the biggest killer for Nebraska. Both of those guys shoot the ball well, in addition to being Nebraska's top two defenders.
That being said, Nebraska basketball won four conference games a year ago. Right now, they have won three and matched their overall win total from 2021-22 already (10). The team has made progress but with these losses, can Nebraska sustain the success enjoyed so far this season?
Hoiberg has been coaching his butt off and right now, I'd definitely want him back next season. But if the last 11 games get ugly, you have to wonder if Hoiberg will be back.
It didn't seem like a question a few weeks ago but as we hit the heart of the Big Ten schedule, the Huskers are still in the Big Ten basement and with all of the injuries, it's hard to see how things don't get worse.
Fred will need to earn his money in the next few weeks and if he can keep stringing together some wins, it's my view that he should be back for at least one more season.
For More Nebraska content, follow us on Twitter, like our Facebook Page, and Subscribe to the Husker Big Red YouTube Channel.