Nebraska Football: Matt Rhule has big praise for Malcolm Hartzog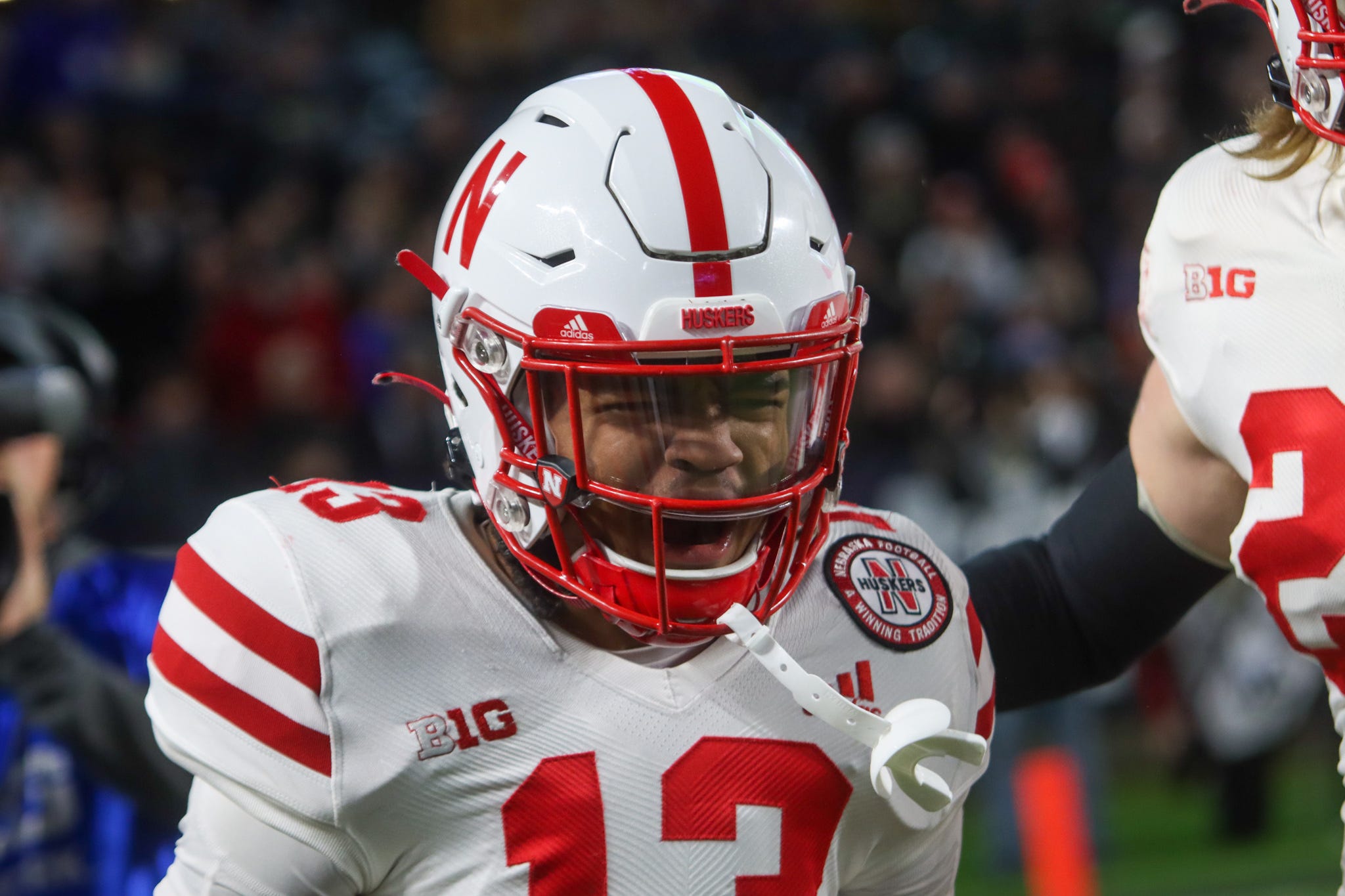 Nebraska football head coach Matt Rhule held a radio appearance on Monday night, with the 2023 regular season getting closer. He talked about a variety of topics, including the play of defensive back Malcolm Hartzog.
Hartzog was one of the many players who stayed with the program following the coaching change. He showed a little bit of what he could do last season, as he provided a spark on several occasions. The blocked special teams punt in the game against Indiana was one of the highlights of his season.
All told, he made an impact as a freshman, playing in every single game in the 2022 season. His impact was felt immediately. The corner tallied three interceptions and 22 tackles on the season, and addition the two pass breakups. At the time, Nebraska football really needed freshman to step up and show what they were made of. Hartzog certainly did that, and more.
He made his debut against Oklahoma, and things started to really take off from there. The Rutgers and Indiana games are ones that really stand out. He recorded his first three tackles of his collegiate football career against the Scarlet Knights. He also managed to tally the game-winning interception in that contest. The blocked punt against Indiana was taken 30 yards to the house for a touchdown, on a play that swung the momentum in Nebraska's favor.
Rhule: "Malcolm Hartzog is why you get into coaching."

— Sam McKewon (@swmckewonOWH) May 8, 2023
Rhule likes Hartzog's fit for Nebraska Football
It's no surprise then that Rhule loves what Hartzog brings to the table. The latter is no slouch when it comes to football, having been named Class 3A Mr. Football in the state of Mississippi. Now, he looks to build off a year that saw him really become an impact player in this defense. It's safe to say that Rhule really likes what the corner brings to the table.
It will be intriguing to see what Hartzog can do in this 3-3-5 defense that Tony White has established. He is certainly not the biggest at five-foot-nine, 175 pounds. Even still, the sophomore's athletic ability and instincts should allow him to be a key part of what Nebraska football is trying to do defensively. He is a very strong player instinctually, and his athleticism is notable, and plays to the strengths of this defense. Hartzog has the skill set to be a versatile player, and he's not a player that will have to stick to the defensive back position in order to be successful.
In the meantime, it will be fun to see what this Nebraska football coaching staff will be able to get out of Hartzog. He already showed potential last season. Now, the sky's the limit.