Nebraska Football: LB Luke Reimer questionable for Saturday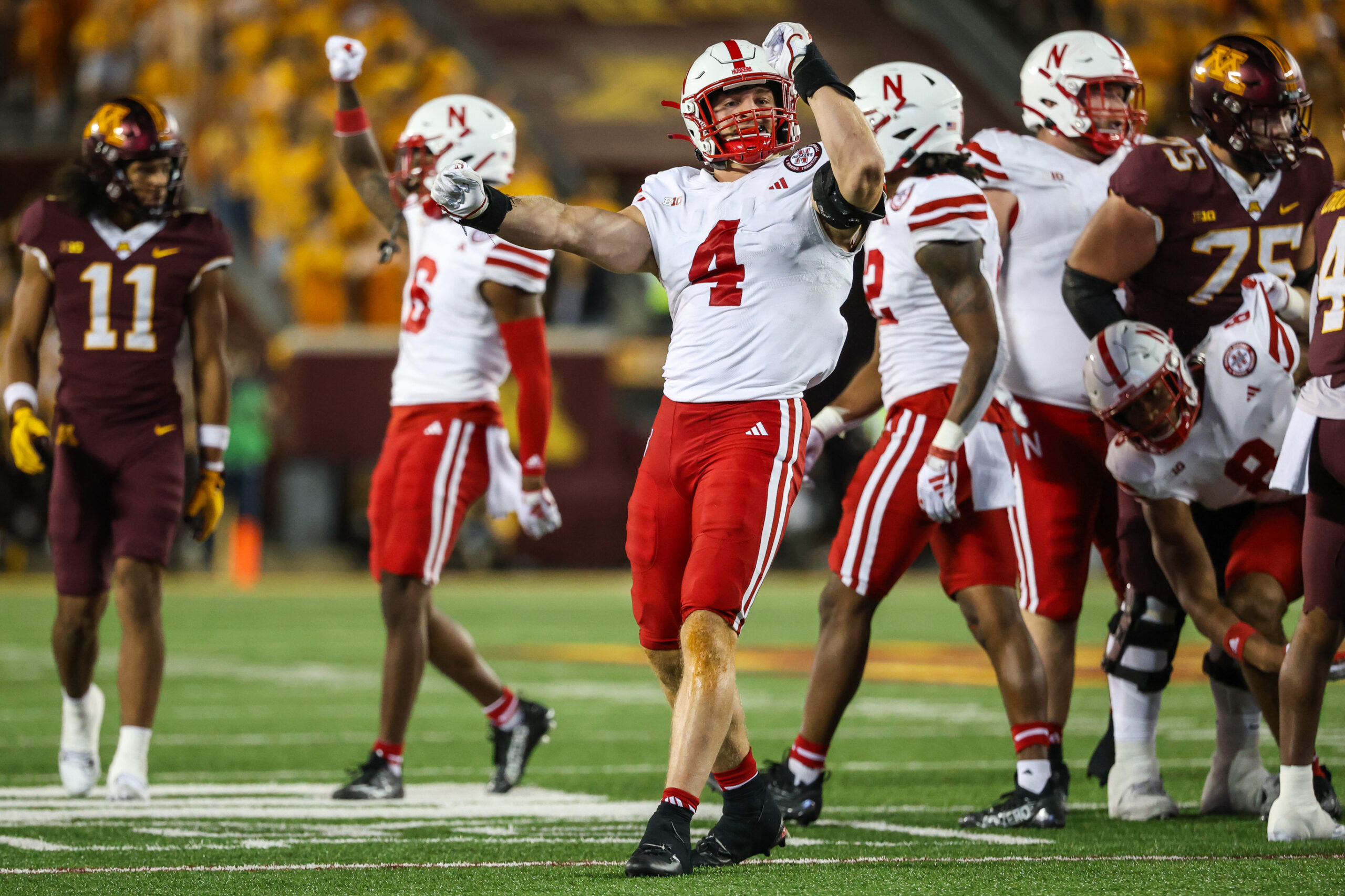 Nebraska football linebacker Luke Reimer is questionable for Saturday's game against Michigan. Coach Matt Rhule mentioned Reimer's status and his meeting with the media on Monday, as noted by Husker247's Brian Christopherson.
Reimer was in street clothes after being injured in the first quarter of Saturday's game against Louisiana Tech. This injury could be notable, given that Reimer is one of the more experienced linebackers. However, Nebraska football also has players such as John Bullock and Javin Wright that they can slot in at the position.
Both Wright and Bullock played well on Saturday. Wright had five tackles in the game, while Bullock had eight. They did a good job of filling in and stepping up. Nick Henrich played his part as well, tallying five tackles.
A potentially tough situation for Nebraska Football
Losing Reimer for Saturday would certainly be a big loss nonetheless, given how he is a veteran leader of the linebacker group. He has 10 tackles so far this season, and could certainly be needed in this weekend's match up against Michigan. Stopping the run will be a focal point for Nebraska, and Reimer will help them do that.
Bullock and Wright played well on Saturday, so it's not as if Nebraska football doesn't have depth at the linebacker position. As a matter of fact, linebacker is one of the deeper positions on the roster. They did their job on Saturday, even with Reimer out.
Even still, Nebraska football is pretty banged up right now on the injury front. They were already without Cameron Lenhardt on Saturday, and have already lost running backs Rahmir Johnson and Gabe Ervin for the entirety of the season. Hopefully, Reimer's injury will continue to heal throughout the week.
Nebraska football is about to begin yet another difficult part of their schedule. Hopefully, Reimer, among others, will be healthy sooner rather than later.