Nebraska Football finds ground identity in win over Bulldogs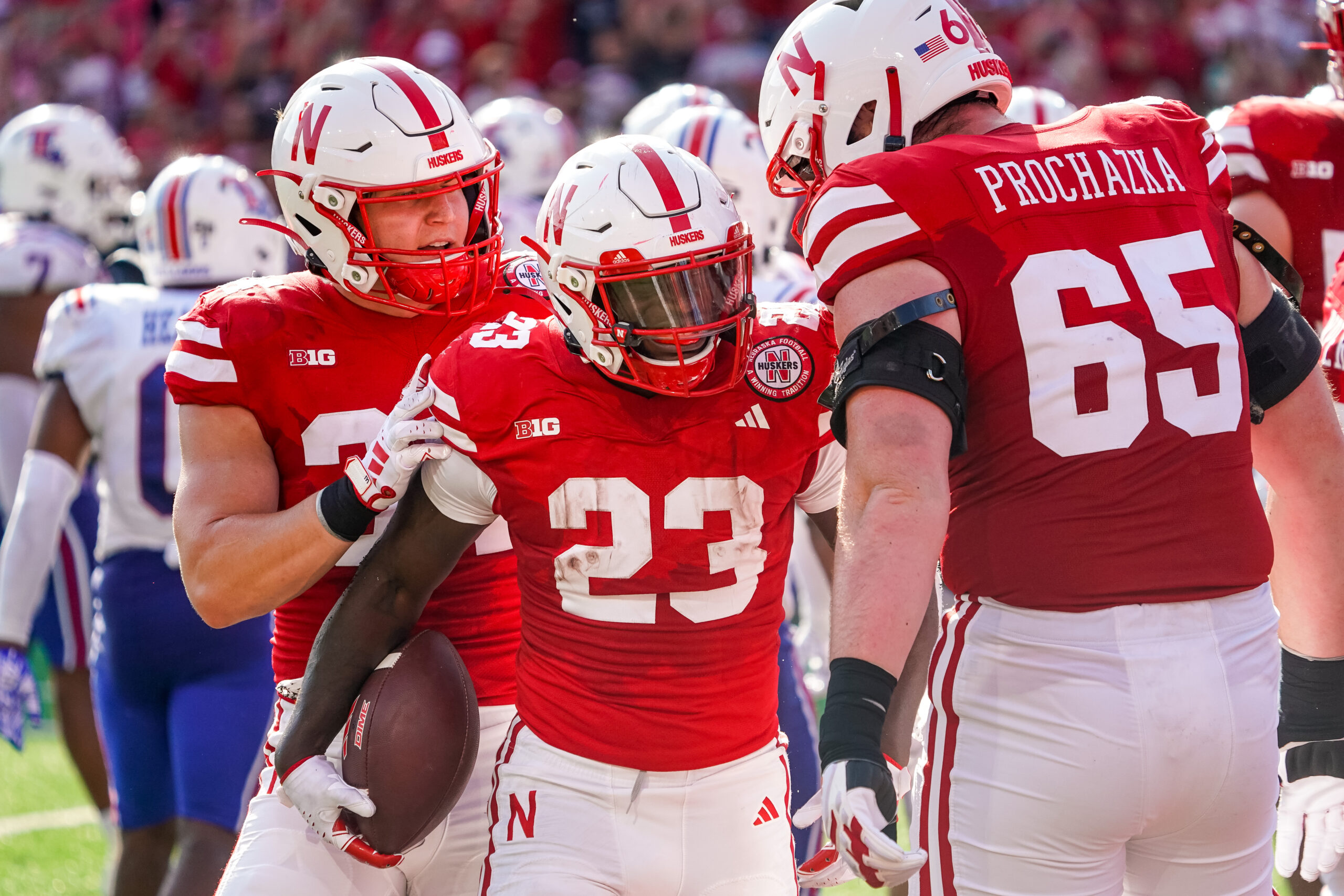 Nebraska football defeated Louisiana Tech by a 28-14 score on Saturday. It was not a pretty win, and it was very apparent the program is struggling to find an offensive identity. However, one particular strategy worked well on Saturday. They ran the football, and it's something that they should make part of their game plan moving forward.
Nebraska football tallied 312 total yards on the ground, and the production was spread through multiple players. Heinrich Haarberg brushed the ball 19 times for 157 yards and a touchdown. Anthony Grant had 22 carries for 135 yards and a touchdown as well. Rushing the football was effective against this Louisiana Tech team. Haarberg averaged 8.3 yards per carry, while Grant averaged 6.1 yards per carry.
Let's face it: this Nebraska football team is struggling to find an identity on offense. That was made clear early in the first quarter. Offensive coordinator Marcus Satterfield tried to throw the football down the field. He probably got the message pretty quickly that that was not the most effective way to attack the Bulldogs, and he adjusted. In turn, Nebraska football had a field day pounding the rock.
A formula that could work for Nebraska football
This is a formula that they need to follow from here on out. For one, the quarterback play is inconsistent. Haarberg is certainly a serviceable quarterback. However, he is not the type of quarterback that you can rely on to be a consistent weapon throwing the football. Running the football is going to be important.
Grant had a solid game today, and his re-emergence is something that Nebraska football fans can take solace in. His strong play on Saturday bodes well for a hobbled running back room moving forward. He looked like the Anthony Grant of old. As the old saying goes "if it ain't broke, don't fix it." Nebraska should continue to get Grant the football.
The Huskers should continue to pound the rock.  They need to make running the football their identity. It makes life easier for quarterback position that is trying to find an identity of its own through the air. It also fits the style of offense Nebraska football wants to run. They want to be physical, and they want to play ball control football. Running it, with as much effectiveness as they did on Saturday, is the way to do so.
It will be interesting to see if Nebraska for talking keep up their success running the football against Michigan next Saturday. Nevertheless, they established a blueprint that could lead to possible success. The combination of quarterback runs, as well as the old-fashioned running back scampers could  help program make a bowl game this year.