Nebraska Football: Dylan Raiola in Lincoln for visit this weekend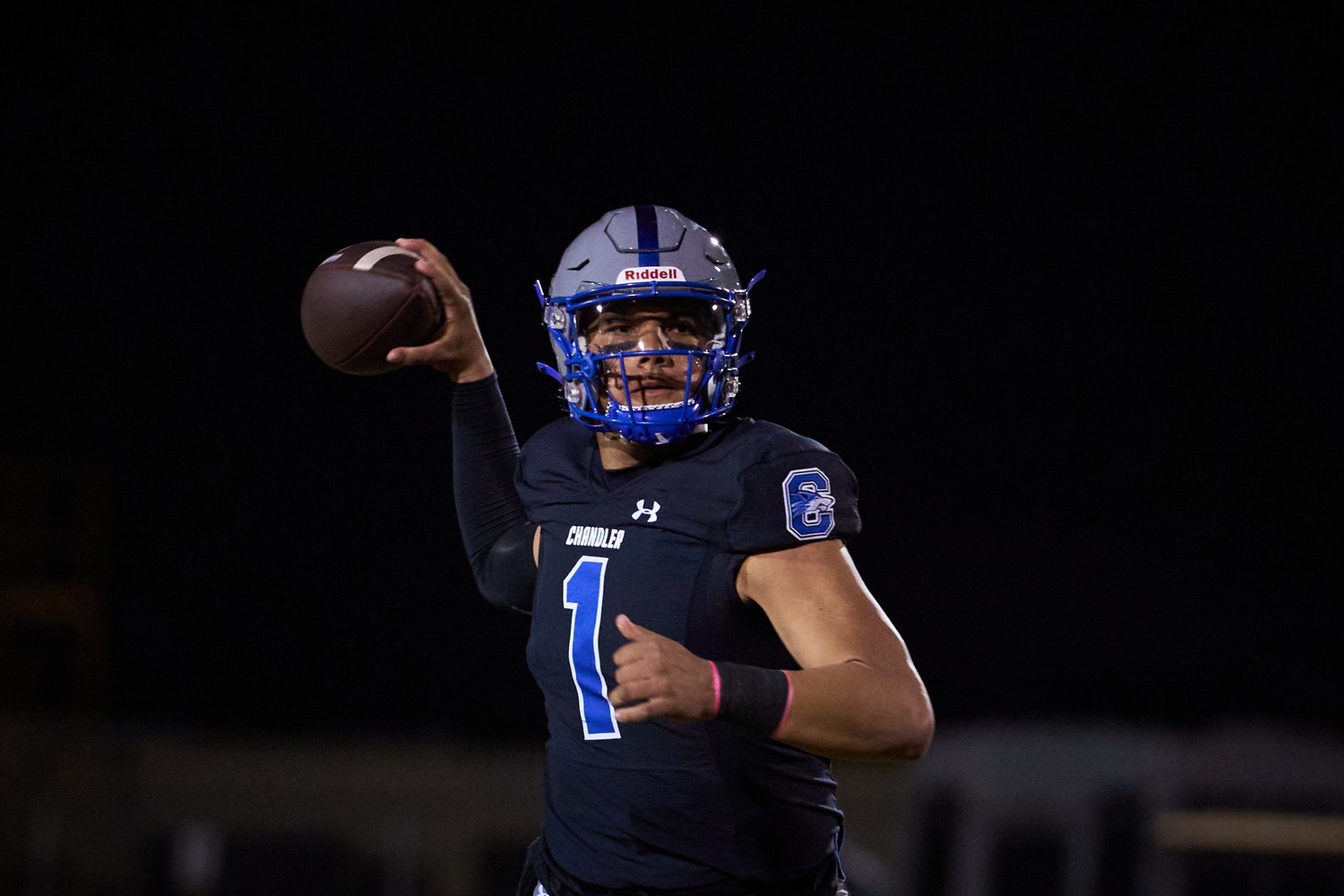 There is a little bit of Nebraska football news heading into Saturday morning, as five-star quarterback Dylan Raiola is in Lincoln for a visit. This was reported by The Athletic's Mitch Sherman.
Raiola is the top quarterback in the 2024 class, and the top player overall in the class, per the 247SportsRankings.
Normally, NCAA prospects could not visit campus during the NCAA dead period. However, his uncle is Nebraska football offensive line coach Donovan Raiola. There are family ties within the program, creating a loophole of sorts for the prospect.
The other interesting part of this equation is that he is still expected to visit Nebraska football on March 25. per On3's Sean Callahan. March will be a busy month for both the quarterback and program alike. There will be a lot of talented prospects at this visit weekend, with Raiola being one of the main headliners.
What does this mean for Nebraska Football?
At face value, this is just a visit to see his uncle and be on the Nebraska campus. It is understandable why some are not as enthusiastic about this visit as others. Nevertheless, this shows that the quarterback still wants to see Nebraska and that he is getting another look at the campus. Compliance issues prevent members of the coaching staff from being at this visit, at the very least his uncle will be able to visit with him.
At this point in time, it's encouraging that Nebraska is still a thought in his mind as his decision date gets closer.
It will be intriguing to see if anything comes of this weekend, as well as the big visit weekend on March 25. Right now, Georgia still appears to be very much in the equation for the dynamic quarterback. Nevertheless, it would be difficult to count Nebraska out at this stage. Matt Rhule and this coaching staff have proved that they will go to great lengths to close the door on a recruitment.