Matt Rhule pleased with Princewill Umanmielen's development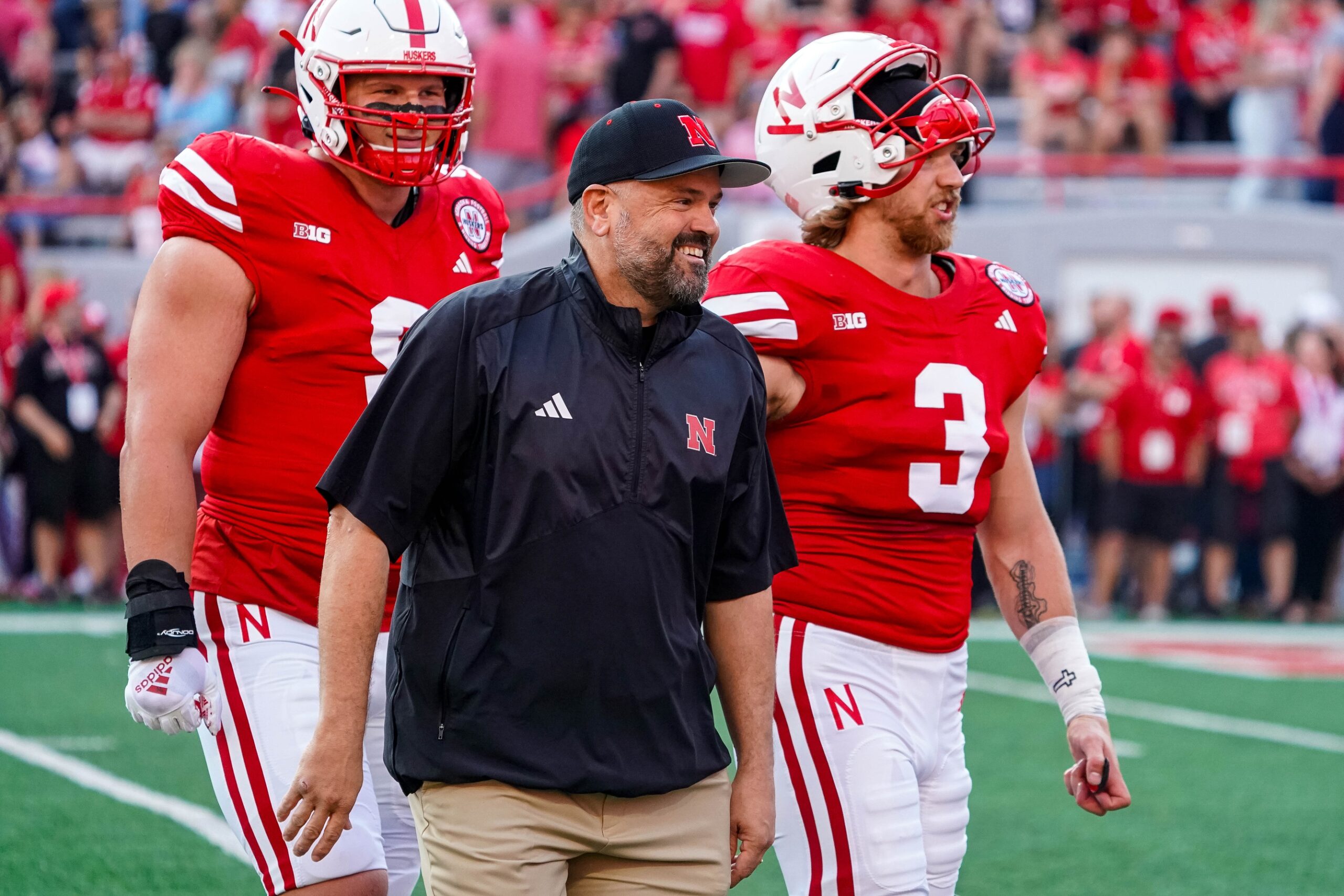 Nebraska football is going to have to rely on freshmen in the coming weeks, and one of the names that came up a lot this week was Princewill Umanmielen.
The linebacker will be starting at the jack spot for Friday night's game against Illinois. This is certainly a big test for the freshman. Injuries have caused depth at certain positions to be nonexistent, and as a result, freshmen are going to have to step up.
Umanmielen has quite the resume. As a highschooler, he had 130 tackles and 21 sacks over 23 games in his final two seasons at Manor.
The linebacker has gotten off to a relatively quick start this season, as he has played in every game. He had one tackle against Minnesota, one tackle at Colorado, and two tackles against Northern Illinois. He also played in Saturday's game against Michigan, recording a tackle in that contest as well.
Umanmielen has all the skills to be a solid football player. His quickness and athleticism are two of his biggest traits. Now, he will have to step up on a bigger scale beginning against Illinois on Friday. We are already seeing freshmen such as D'Andre Barnes getting the chance to make a name for himself. Umanmielen will be trying to do the same.
Matt Rhule pleased with Umanmielen's growth
Matt Rhule has been pleased with the linebacker's growth, as noted in a report from Husker247's Brian Christopherson.
Freshman Princewill Umanmielen is working at that jack linebacker spot, as mentioned Monday. "His growth right now has been really good." He's one of the faces of a movement that has Rhule encouraged about the big picture even with the 2-3 start.
This is where you can begin building for the future. Umanmielen will undoubtedly have a spot on the defense moving forward. The previous Nebraska football coaching staff did not develop depth properly.  Matt Rhule That was one of the bigger problems with the previous program. It doesn't sound like that will be the case here.
Umanmielen will get a shot on Friday, and it will be exciting to see what he can do against the tough Illinois offense. There may be some growing pains, but it could be beneficial for long-term success.