Nebraska Football making notable changes on depth chart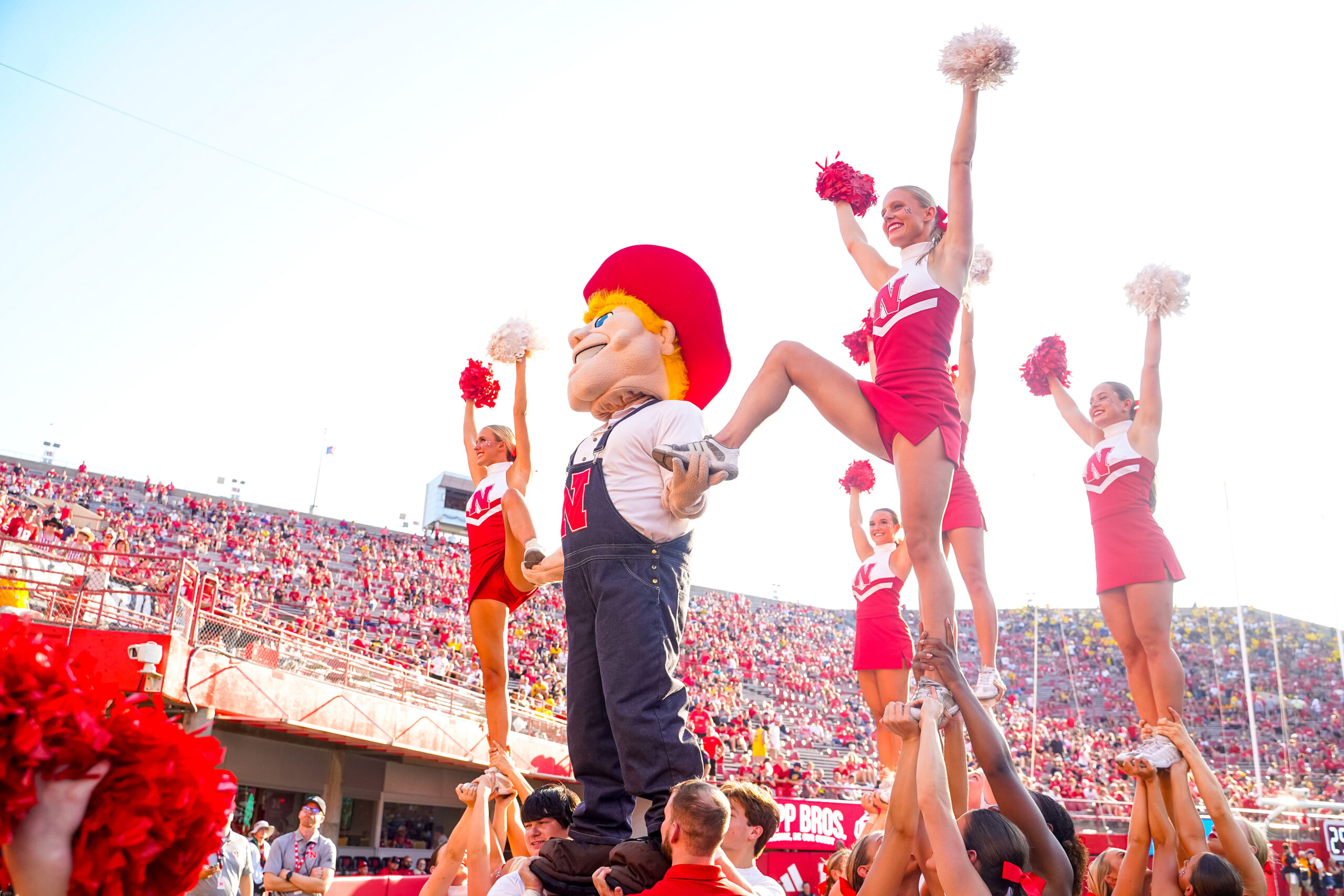 There were some interesting depth chart notes for Nebraska football on Monday. One that was of note in particular was Josh Fleeks being the number two running back.
Fleeks got the call at the running back position last week, with depth at the position a major issue. He actually was one of the bright spots in Saturday's loss to Michigan. He had one carry for 74 yards and a touchdown. It was quite the sprint, and at least allowed Nebraska to put points on the board.
There was also shifting on the defensive side of football on Monday. Princewill Umanmielen is now a Jack linebacker, with Mikai Gbayor moving over to the linebacker spot. Gbayor has been a solid piece of the defense the season, recording 13 tackles, including five against Michigan on Saturday.
#Huskers weekly depth chart notes:

– Josh Fleeks as the lone No. 2 RB.

– Princewill Umanmielen now listed as a JACK with Mikai Gbayor shifting over to LB.

– Frosh D'Andre Barnes now the backup rover. Had been Phalen Sanford. He's now at the safety spot in place of Singleton.

— Brian Christopherson (@Husker247BC) October 2, 2023
A new face emerging for Nebraska football
A freshman will possibly get an opportunity to play on Friday against Illinois. D'Andre Barnes is now the backup rover. That would normally be a position held by DeShon Singleton. Singleton will be out for "an extended period of time" according to Nebraska football coach Matt Rhule. Singleton suffered an injury in Saturday's loss to Michigan.
These are all notable moves on the depth chart. Fleeks in particular is intriguing, especially since we got to see his speed on Saturday.
Defensively, Barnes will get a shot to test his skills early on. He recorded 55 tackles and six interceptions for Regis Jesuit High School. The talent is there, and now he will be thrown into the proverbial fire early on.
The only real concerning thing about the ample movement on the depth chart is the lack of depth itself. The coaching staff has had to shuffle pieces around over the past couple days, and the injury bug is hitting the defensive side of the football pretty hard in particular. Depth will undoubtedly continue to be tested throughout the course of the season.
If there is any silver lining to this it is that freshmen will be able to get playing time and experience. Hopefully, this will help the development of the players and program long-term.