Matt Rhule won't commit to Heinrich Haarberg as QB1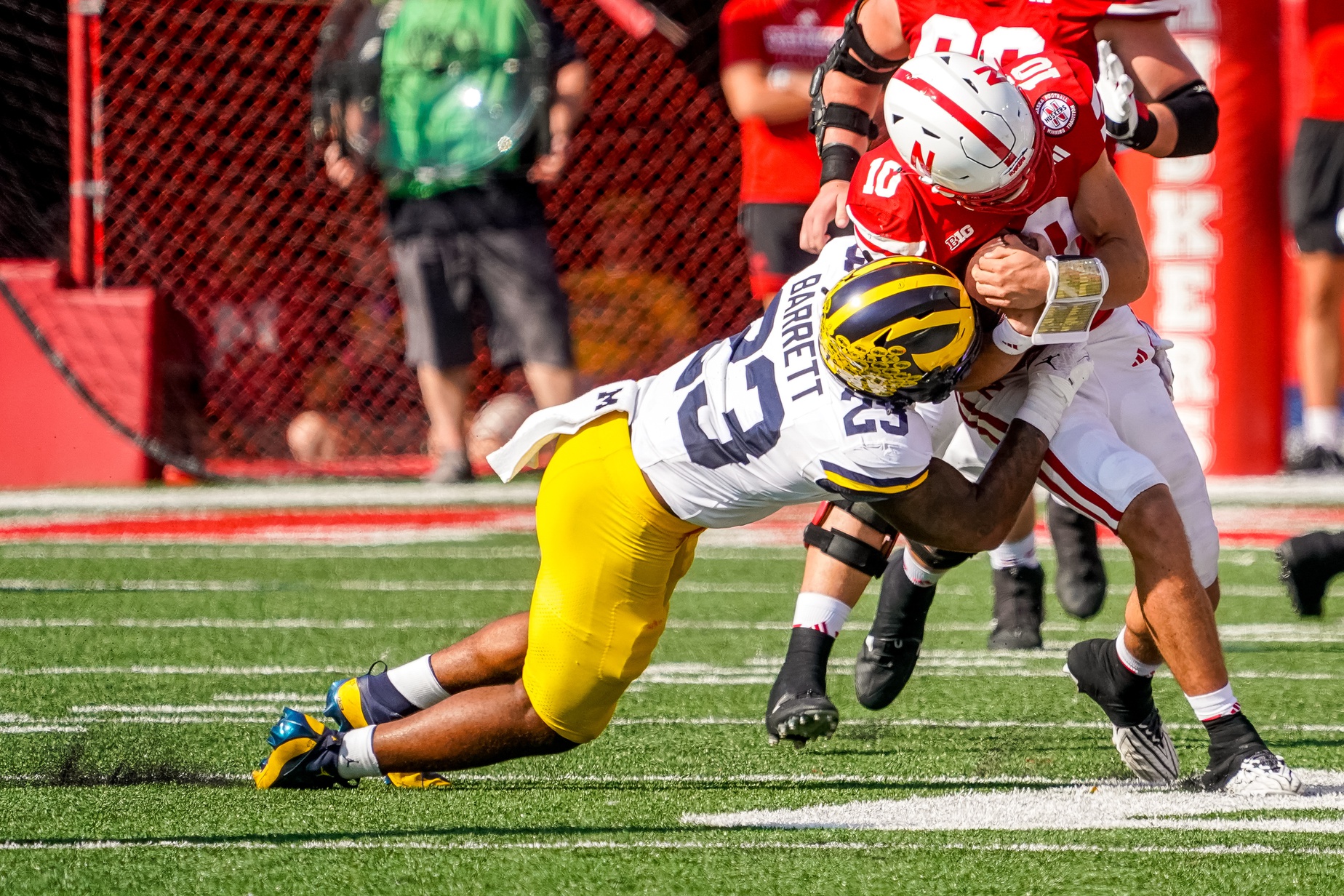 One thing we learned on Monday is that Nebraska football coach Matt Rhule won't commit to Heinrich Haarberg just yet.
Matt Rhule was pretty clear on Monday when asked about Heinrich Haarberg. The Nebraska football head coach believes he can with him, but stopped short of saying he's QB1.
"I feel very confident with Heinrich being the starting quarterback," Rhule said. "That being said, I also have a lot of confidence in Jeff. That's probably not a great answer, but we practiced last night. Jeff looked awesome. Jeff looked great. Heinrich looked great. Chubba (Purdy) looked good. I'm getting them both ready."
In fact, Rhule talked about how both Haarberg and Jeff Sims practiced on Sunday. Haarberg has been solid and won two games against Louisiana Tech and Northern Illinois.
But let's be fair, Nebraska football probably wins those games with Chubba Purdy. This is the Big Ten and Haarberg's debut didn't exactly cut it.
I know Michigan is off the charts. But the Huskers still didn't score any points until garbage time, which is probably why Rhule is still hesitant to name Haarberg as the full-time starter, still listing Sims and Haarberg as either or on the depth chart.
Haarbarg has completed 52 percent of his passes this season with four touchdowns and one interception. He's also got 270 yards and two touchdowns on 5.3 yards per attempt as a runner, but he was held to minus two yards on Saturday (due to sacks) and had just one run of more than 10 yards.
Even worse is the QBR which is 38.8 and ranks 104th in the FBS. None of that means Nebraska football can't win with Haarberg, but what has he done against legit competition to win the starting job for good?
I'm certain that he'll start on Friday night against Illinois. Sims might not get another chance until after the bye week, because high-ankle sprains are hard to get over.
But Haarberg needs to prove he can produce against Big Ten teams before Rhule moves the or next to his name as starting quarterback.
Like this entire team, Haarberg needs to be better and if he is and leads Nebraska football to a win, he'll have a much better chance of becoming QB1 for the rest of 2023.
For More Nebraska Cornhuskers content, follow us on Twitter, like our Facebook Page, and Subscribe to the Husker Big Red YouTube Channel.