5 things we learned from Nebraska football loss to Wisconsin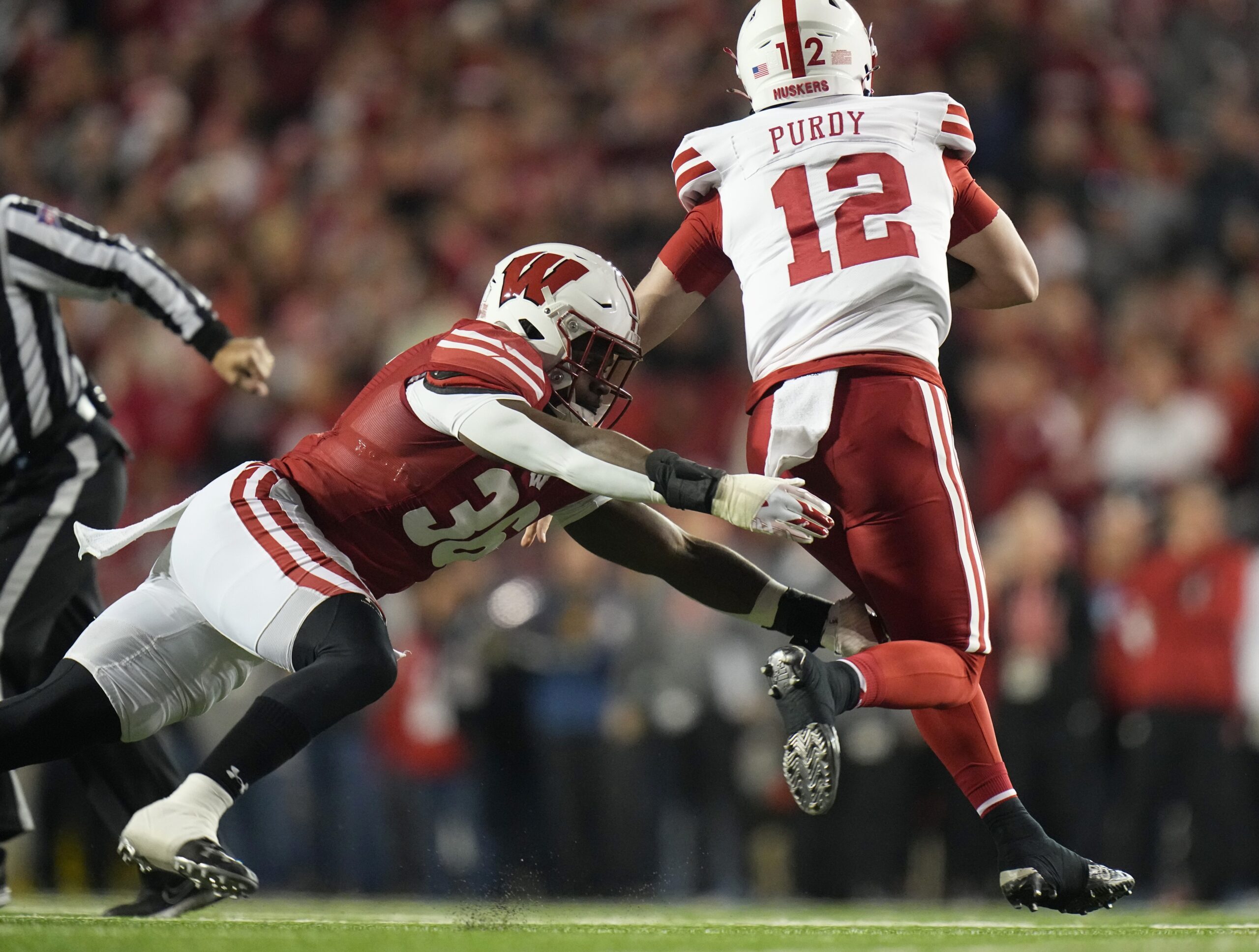 Nebraska football still can't get win No. 6 and here are five things we learned from the loss to Wisconsin.
Now that we have all taken a few deep breaths about the Nebraska football loss to Wisconsin, I'm going to try and offer some rational thoughts on the 24-17 loss.
It's hard to be rational about this team and program because the way it loses games, despite the head coach it seems, defies all rational thought.
Nebraska was up 14-0. Yet, as soon as the 4th-and-1 was stopped short, a voice in my mind said, "Uh oh."
That concern ended up being valid. It was a brutal loss for the players, fans, and coaches. No question about it and here are five things we learned from the Nebraska football loss to Wisconsin.
Matt Rhule is struggling with game management
It's pretty simple: last week against Maryland, Nebraska was tied 10-10. A field goal gives them the lead and with the way the defense was playing, it's likely that would have been enough.
There's no guarantee. And if Maryland had gone down and scored a touchdown or kicked a field goal, before winning in overtime or something, Rhule would have been killed for not being more aggressive, just like he was on Saturday night.
But man, you don't play for overtime, on the road, when you need a win for bowl eligibility. Especially, when you have lost all momentum.
Wisconsin controlled the last three quarters. You can be conservative, as in protecting the ball, without letting the clock tick away. Rhule talked about after the game how he was questioned about the play-calling last week.
But you can't worry about that. Nebraska needed a field goal to beat Maryland and played for a touchdown. Against Wisconsin, it needed a touchdown and played for a field goal.
It doesn't mean the Rhule era is doomed. But he does have to start making better decisions at the end of games — that much is clear.
Nebraska isn't any better in close games
Losing one-score games doomed the Scott Frost era. It's also doomed the first season of the Matt Rhule era. Nebraska football is 1-4 in such games and 0-4 in games decided by seven points or less.
Against Minnesota, Nebraska blew a 10-point lead in the fourth quarter. The Huskers blew a 14-point lead against Wisconsin, and had the ball inside the Maryland 10-yard line, in a tie game, with under four minutes left, and lost the game.
The Michigan State game was utterly winnable too. Nebraska just hasn't been able to close out games, which is something Rhule was supposed to improve.
Special teams struggled again
There were a slew of critical mistakes in the kicking game. For starters, Tristan Alvano missed a 42-yard field goal right before the half that you thought might come back to bite Nebraska.
It did. So did the 19-yard punt from Brian Buschini, as well as a defender not laying out to block a punt in the fourth quarter. I understand not wanting to get a penalty, but you have to execute and can't be afraid to deliver a big play in a big moment.
The Huskers also continue to get absolutely nothing from the return game.
Chubba is the only hope
Chubba Purdy is maybe the one positive to take away from the game. He did have one turnover but it didn't come until desperation time on 4th-and-16. He was responsible for two 50-yard plus touchdowns.
Purdy threw the ball well at times. I thought he pulled it down to run a little quickly but he gives Nebraska football the best chance to win next week.
He's also probably the best option moving forward if the Huskers can't land a sure-fire starter in the portal. He's quick like Heinrich Haarberg but is a more polished passer and if can get healthy this spring, he could have an outside shot at being QB1 in 2024, although a transfer is needed for competition at the very least.
The coaching staff is missing Emmett Johnson
I don't understand how Johnson hasn't gotten 20 carries in a game yet this season. Anthony Grant was fine and Purdy ran the ball well, so that limited some other opportunities.
But with the game on the line, Johnson busted off an 18-yard run. I would have loved to see him get 20 carries, just to see what can happen. I still believe he is Nebraska's best offensive player right now.
I think with Braelon Allen hurt, he was probably the best back on the field and got just 13 carries. That's frustrating. It's also hard to understand.
For More Nebraska content, follow us on Twitter, like our Facebook Page, and Subscribe to the Husker Big Red YouTube Channel. You can also find our podcast on Apple or Spotify.