3 takeaways from another Nebraska football collapse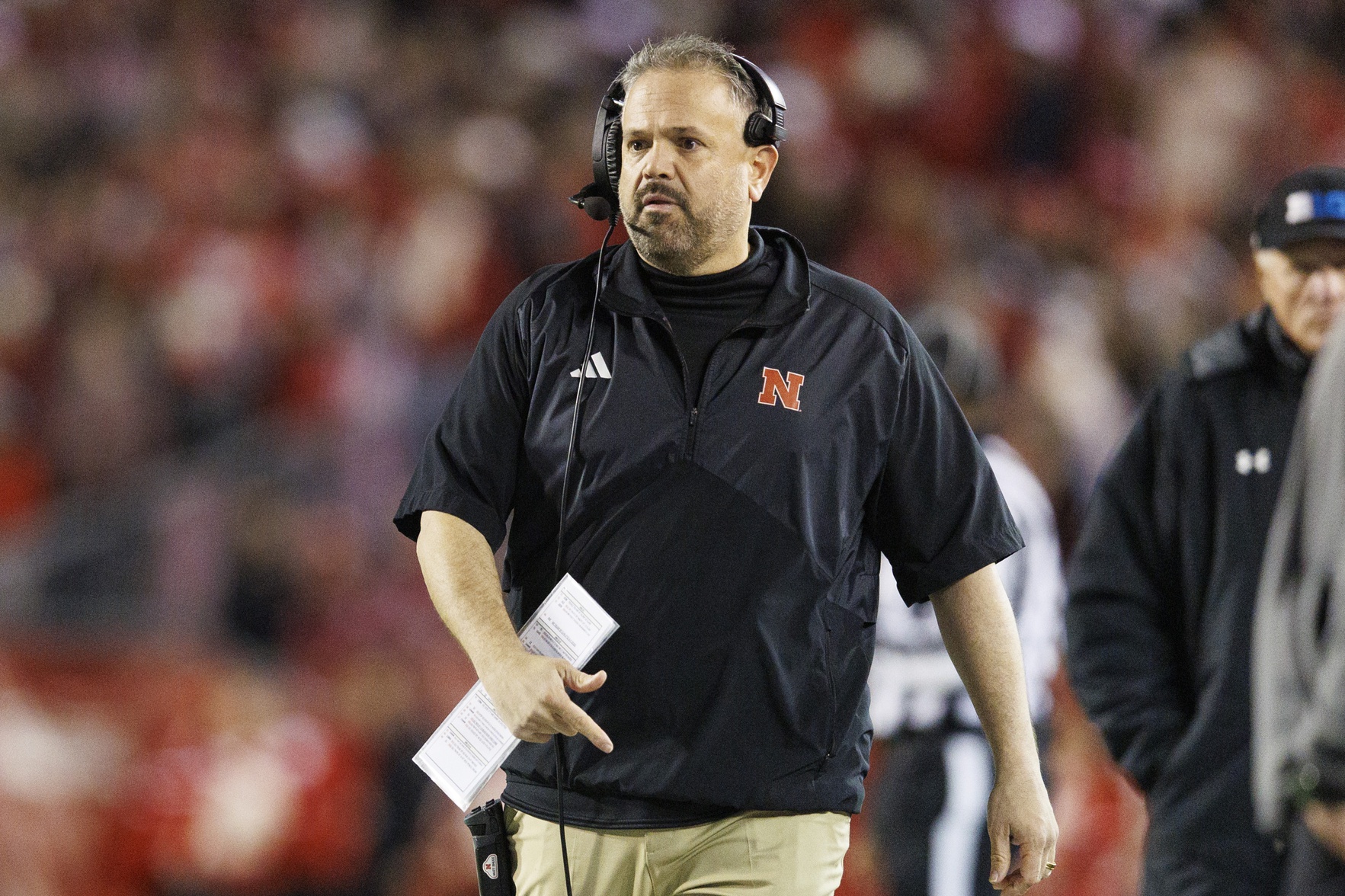 Nebraska football lost another game in brutal fashion and here are three takeaways for the Huskers.
For a brief moment on Saturday night, you actually thought that Nebraska football was going to win and get to a bowl game.
The Huskers led 14-0 after all. Chubba Purdy looked like an actual quarterback and for one quarter at least, Nebraska looked like a competent football team.
But after watching a bunch of defensive breakdowns, missed tackles, a missed field goal, poor punts, and what seems like countless other mistakes, Nebraska football did what it always seems to do — found a way to lose.
Nebraska was up 14-0 on a team that was down on its luck. But instead of stepping on its throat, it allowed Wisconsin to get back into the game and win. Twice in overtime, Nebraska had the Badgers, maybe the worst offense outside of Nebraska in the league in the last month, in third-and-long and twice allowed conversions.
Or at least enough yards to convert a fourth-and-one that essentially gave the game to Wisconsin. You knew once the ball crossed the end zone, the Huskers were done. They hadn't scored a touchdown since the first quarter and they could probably play three, four, or five more quarters before they got another.
Can this team get off the mat after that? It's hard to see how. Here are three takeaways.
Another loss that should have been a win
I've defended Matt Rhule a lot, but it's getting harder to do. This team blew a game against Minnesota in the fourth quarter that it should have won.
Nebraska football dropped a game last week to Maryland, when it had the ball, inside the opposing 10-yard line, with around three minutes left.
Most teams would find a way to win that game. Nebraska lost it because Matt Rhule didn't tell Marcus Satterfield to call a run play. This week, the Huskers got up 14-0 on a floundering Wisconsin team and still couldn't find a way to win.
It's baffling, but if you have watched Nebraska football for the past seven years, it's not. And the truth is, after 11 games, there aren't many signs of progress under Rhule.
If close was good enough, Scott Frost would still be here.
Nebraska desperately needs a quarterback
We have seen all three quarterbacks start games and it's abundantly clear that the future starting quarterback isn't on the roster.
Chubba caught Wisconsin off guard with his speed in the first quarter. He did make some good throws too, but injured or not, the decision-making isn't there. He's worth having on the team to develop and maybe he could take a huge step forward, but this team needs to land a quality quarterback in the portal.
Another Jeff Sims mistake and Matt Rhule is legitimately going to find himself on the hot seat after next season, especially if this team loses to Iowa and misses a bowl game.
"Crushed emotionally"
Rhule said after the game that the guys were "crushed emotionally." That has to be how every single player, coach, and fan feels about this team right now — emotionally crushed.
I want Matt Rhule to be successful. I convinced myself that he would be. But there hasn't been any evidence that he's a better coach than Scott Frost.
The Huskers haven't won close games, they haven't played well on special teams, and they haven't played fundamentally, sound football. They lead college football in turnovers for goodness sake.
If this team could protect the ball, it's probably playing for the Big Ten West title next week. Instead, it's been nothing but the same old Nebraska — of the last seven years — not the glory days.
Matt Rhule was supposed to bring competency back to this program, and so far at least, he has to meet that standard.
He does have one more week, but it's going to be a long offseason if he fails.
For More Nebraska content, follow us on Twitter, like our Facebook Page, and Subscribe to the Husker Big Red YouTube Channel. You can also find our podcast on Apple or Spotify.