5 things to watch for Nebraska football vs. Maryland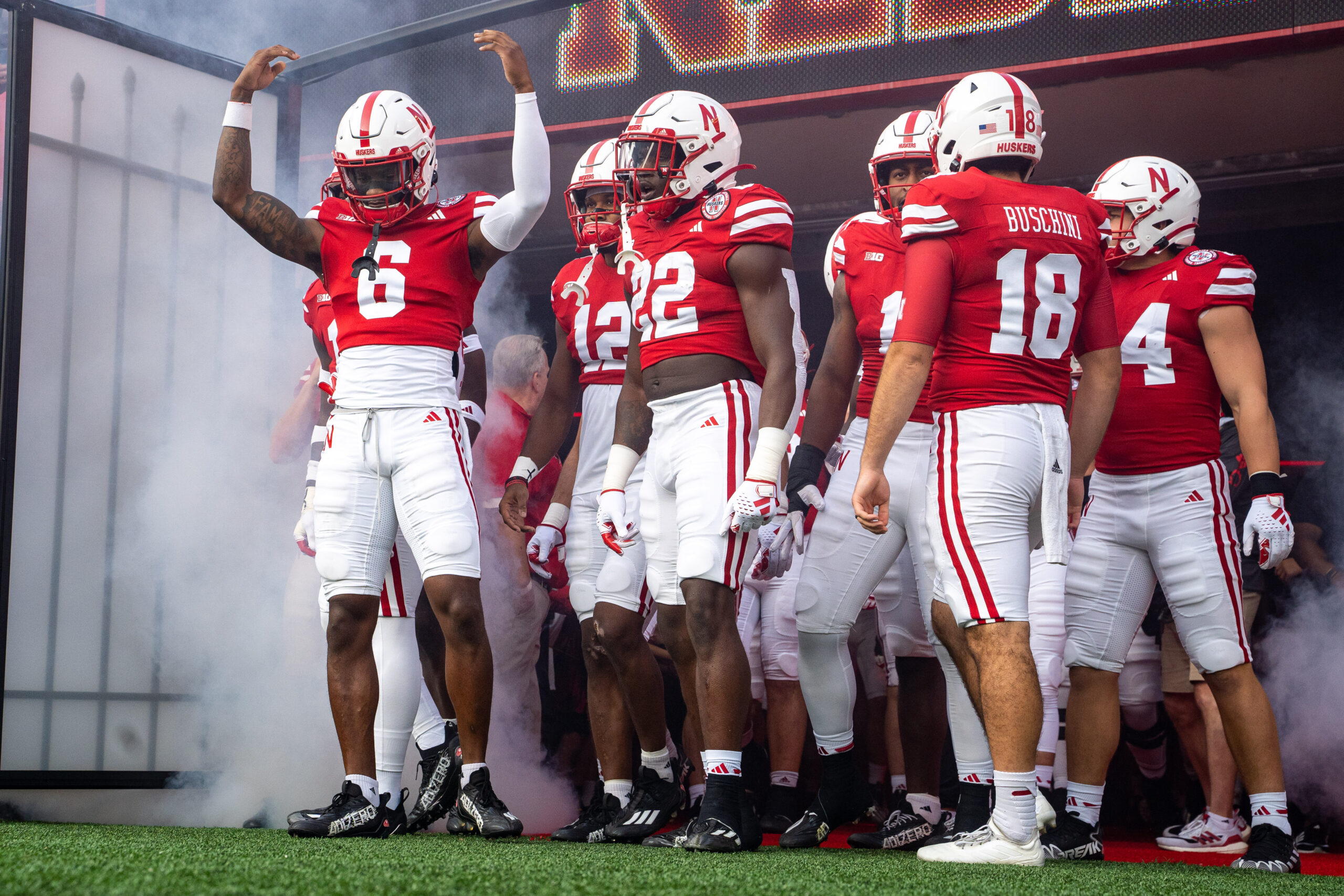 Nebraska football can get bowl-eligible on Saturday against Maryland and here are five things to watch for the Huskers.
There's going to be a lot on the line for Nebraska football on Saturday against Maryland. Not only do the Huskers need their sixth win, but they also need a win to keep their Big Ten West hopes alive.
Iowa is leading the division. Nebraska football gets the Hawkeyes for the last game of the season, so if they can win the next three and Minnesota loses again, the Huskers would take the title.
That being said, beating Maryland is going to be a key task. Here are five things to watch.
Can Nebraska get its best win yet?
If the Huskers beat Maryland, the Terps will drop to 5-5, so this is an important game for both teams, who would like to clinch a bowl berth as soon as possible.
One thing about Nebraska football is that none of the five wins have come over a team with a winning record. This would be the first. Maryland started the season 5-0 and looked poised to beat Ohio State for three quarters before falling apart in a 37-17 loss, allowing OSU to score the last 27 points.
Maryland hasn't recovered, losing to Illinois and Northwestern before being beaten 51-15 at the hands of Penn State last weekend. Still, this is a talented football team with a talented quarterback and it's a big test for Nebraska.
Can Huskers handle Taulia Tagovailoa?
Maryland has the second-best pass offense in the Big Ten with an average of 280 yards per game. Tagovailoa has 21 touchdown passes and seven interceptions. In terms of arm talent, he's right on par with J.J. McCarthy and Shedeur Sanders.
Nebraska struggled to defend both of those teams. I'm worried about how the pass defense will fare this week. Let's be honest, the Huskers weren't that effective against Michigan State. Malcolm Hartzog might also be out with an injury which would be a huge blow.
Jeshaun Jones and Tai Felton both average more than 13 yards per reception. The Terps have weapons and the pass defense for Nebraska will be a key factor in determining who wins.
Can Nebraska protect the ball?
The Huskers were negative three in terms of turnover ratio last week. That can't continue. Heinrich Haarberg has been a turnover machine lately and has at least two in each of the last three games.
For a time, fumbles were the issue. Haarberg has four interceptions in the last three games. This is the kind of game that Nebraska won't win turning it over three times.
Maryland and their quarterback are just too good. The Terps have struggled — they lost to Illinois at home and at Northwestern.
So this is a winnable game. But if the Huskers give Maryland three takeaways, it's hard to see Nebraska winning this game. They have to play clean football.
Nebraska football establish the running game?
The Huskers are still leading the Big Ten in rushing yards but they were held to 154 yards last week. The Spartans have a solid run defense, but Maryland's is even better.
Maryland allows just 3.3 yards per attempt this season which is ranked fifth in the Big Ten. Opponents have also scored just seven rushing touchdowns.
Emmett Johnson needs more than 12 carries in my opinion. He needs 15-20 touches. Heinrich Haarberg has to get going as well and I think the Huskers need closer to 200 yards rushing to win this week.
I'm not sure 150 or so will cut it.
Another poor pass defense
Maryland ranks 13th in the Big Ten in pass defense, allowing 232 yards per game, as well as 15 touchdown passes. Maryland allows 7.1 yards per attempt which is 11th.
The problem, like last week, is that Nebraska football is basically Iowa right now with a running quarterback. Haarberg wasn't good enough to take advantage of a poor Michigan State pass defense last week. It makes you wonder if the Huskers can take advantage this week.
Malachi Coleman, Jaidyn Doss, and Jaylen Lloyd have all been progressing. Thomas Fidone had a bounce-back game last week too and we'll see if the passing game can take advantage of Maryland.
For More Nebraska content, follow us on Twitter, like our Facebook Page, and Subscribe to the Husker Big Red YouTube Channel. You can also find our podcast on Apple or Spotify.