5 things we learned in Nebraska football loss to Michigan State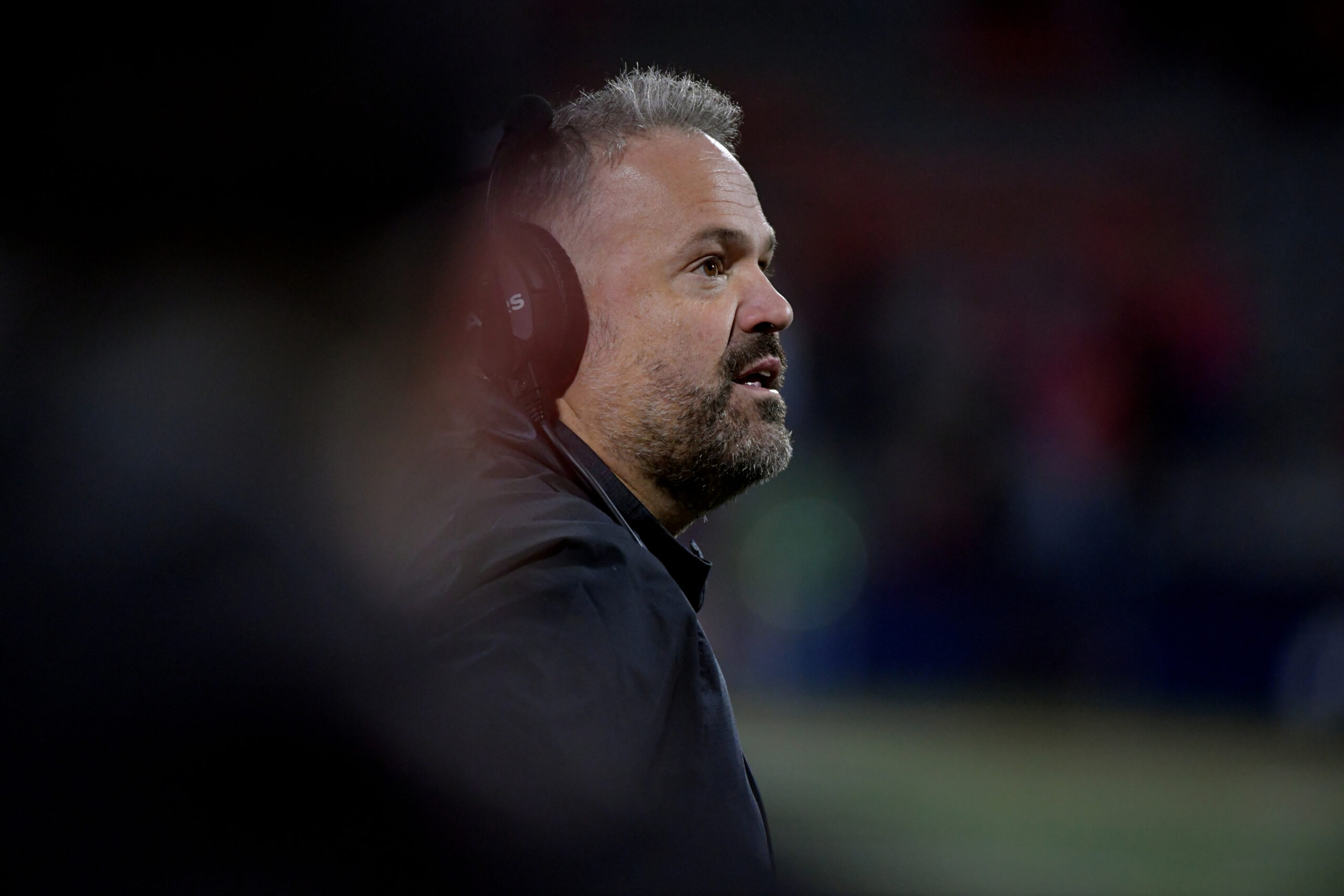 Nebraska football suffered a critical loss to Michigan State on Saturday and here are five things we learned about the Huskers.
It's hard to shake the disappointment that followed the Nebraska football loss to Michigan State. This wasn't exactly as bad as the Minnesota loss, but this one easily could have gone the Huskers' way.
It didn't though and they mostly just have themselves to blame, although the refs did them zero favors in the fourth quarter, especially on the non-PI call on Malachi Coleman. If that's called correctly, the game at least goes to overtime.
Anyone can make excuses though. Nebraska football had plenty of opportunities and just didn't execute. You can't turn the ball over three times and expect to win.
What makes it worse (or maybe better) is the fact that Wisconsin and Minnesota both lost. Therefore, if Nebraska wins out and Minnesota drops a game, the Huskers will win the Big Ten West.
However, they faced three teams with winning records in the next three weeks and Nebraska football hasn't beaten a Power-5 team with a winning record yet. So that sixth win will be earned.
Here are five things we learned on Saturday.
Heinrich Haarberg isn't it
There are a bunch of issues on Saturday, but if Haarberg just plays an average game, Nebraska football probably finds a way to win. The first interception was inexcusable and the second wasn't much better — both came with Nebraska on the Michigan State side of the field.
Yes, the offensive line was as bad as it has been all season. But Haarberg was also jittery and at times, his pocket awareness was as poor as his accuracy.
The staff doesn't have any other options at this point. It has to work with what it has, but the Huskers need to find a quarterback in the portal this offseason in the worst way.
If they had an average quarterback this season, they'd be leading the Big Ten West.
The offensive line took a step back
I wish the Huskers would have run the ball more at times, but still, the offensive line was flat-out terrible. Nebraska allowed seven sacks and on some of them, dudes were beaten instantly.
It makes you worried going into games against Maryland, Wisconsin, and Iowa. All of those teams have more talent than the programs Nebraska played over the past three weeks.
So the front five needs to step up. It's as simple as that or win No. 6 might never come.
Nebraska didn't handle success well
There was talk about Nebraska being tied for the Big Ten West lead all week. Plus, the Huskers are one win away from a bowl game. There was clearly something on the line Saturday and Nebraska didn't meet the moment.
Michigan State had a better game plan and twice created explosive plays on trick calls. That was enough to spark a stagnant offense and in a tight game, that proved to be the difference.
The defense didn't seem to have the same edge. I'm not sure what it was, but if Nebraska plays like that over the last three games, reaching a bowl might not happen.
Turnovers doom Nebraska again
This goes back to the quarterback, but just imagine how successful this team could be if it could take care of the ball. Nebraska is averaging almost three turnovers per game and they rank among the worst in college football in terms of giveaways.
I don't care how good or bad the opponent is, in the Big Ten, if you lose the turnover battle by three, you aren't going to win very many games.
It just leaves a sour taste in my mouth because if there was any high of high-level quarterback play, this team would be 7-2 and in complete control of the Big Ten West.
But Matt Rhule decided to go with Jeff Sims. The Huskers have still found a way to recover, but it's hard not to ask what if Nebraska had found a legitimate quarterback prior to this season?
Special teams didn't do the Huskers any favors
Whether it was Brian Buschini doing a poor job punting or Billy Kemp inexplicably catching every punt inside the 10-yard line, it made zero sense to me the way the Huskers conceded the kicking game.
I get that Alex Bullock fumbled last week. But with an offense that hasn't been all that effective this season, you need every advantage you can get, which includes field position.
The Huskers ceded that too much to Michigan State. The Spartans gained about 13 yards per punt. They also have three downed inside the 20, while Nebraska had one.
Flat out, the Huskers got beat in that phase of the game, which can't happen, particularly with the flaws offensively.
For More Nebraska content, follow us on Twitter, like our Facebook Page, and Subscribe to the Husker Big Red YouTube Channel. You can also find our podcast on Apple or Spotify.