5 things to watch for Nebraska football vs. Illinois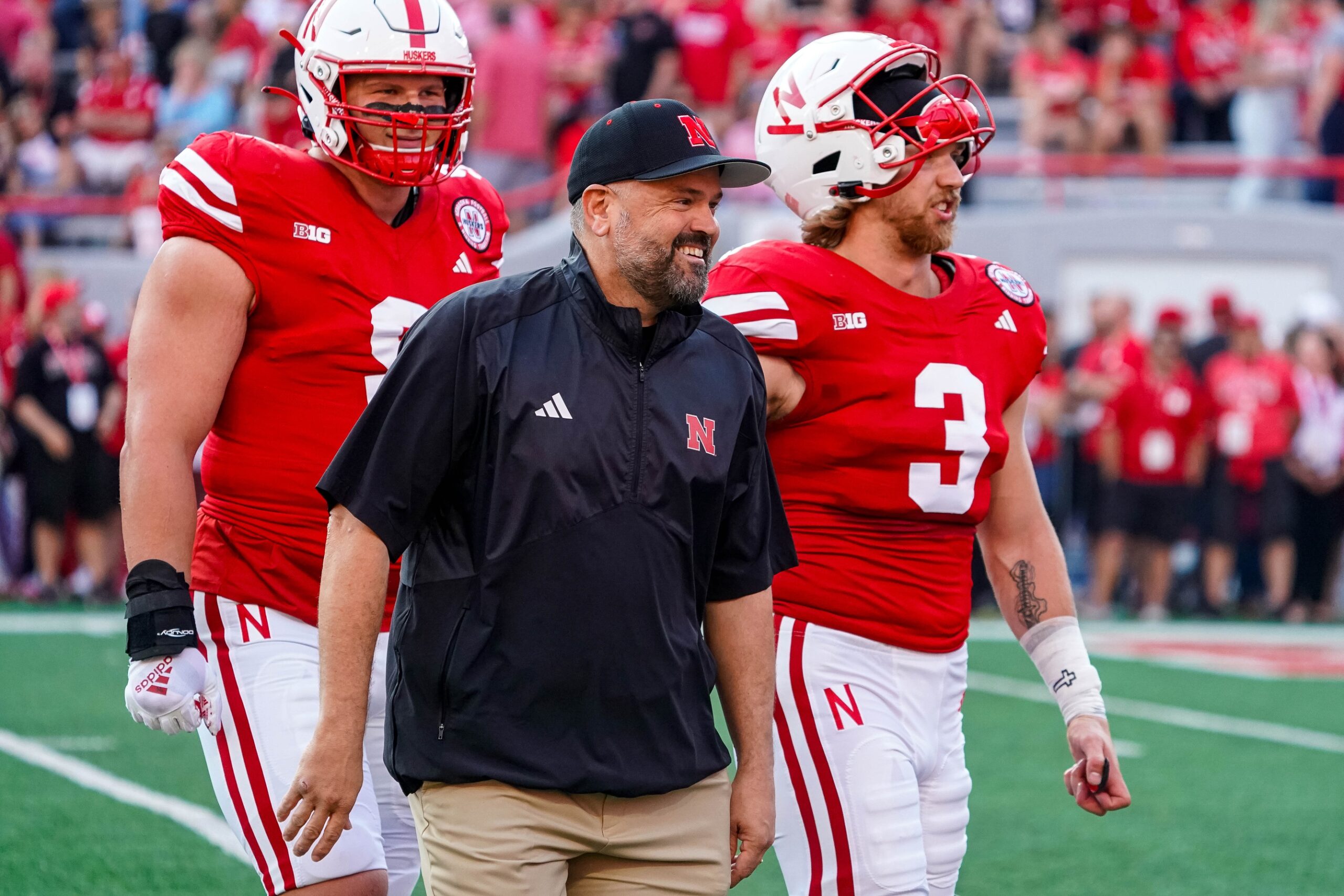 Illinois is a massive game for Nebraska football and here are five things to watch for the Huskers.
The Friday night trip to Illinois was always going to loom large in the Nebraska football season and following a 2-3 start, that has become a reality.
This isn't a must-win game for the Huskers, but it's close. No one wants this team to be 2-4 and starting 0-3 in the Big Ten isn't ideal.
The schedule hasn't been easy. But Nebraska football should have beaten Minnesota. Nebraska also should have played more competitively on Saturday. 
Matt Rhule essentially called out his team this week. He also said we'll find out a lot about the Huskers on Friday night and he wasn't wrong. So with that in mind, here are five things to watch for Nebraska vs. Illinois.
Will Jeff Sims play at all?
I feel like Heinrich Haarberg is going to start. But if he struggles and Jeff Sims is 100 percent, I wouldn't be shocked if Matt Rhule made a switch. Rhule has had the chance to name Haarberg the starter and passed.
In fairness, Haarberg hasn't really produced against a Big Ten opponent. Neither has Jeff Sims. However, someone needs to win the job beyond a shadow of a doubt and no one has.
It seems like Rhule gets the urgency of this game. Nebraska needs a good performance and one way or another, we'll know more about who will be the starter going forward on Friday night.
Will the defense bounce back?
One of the core issues for this game, in my opinion, is whether the Blackshirts can bounce back. Rhule has said Nebraska football is a defensive team, but if the defense doesn't play well, how are the Huskers going to win?
Haarberg isn't going to win many shootouts. The Huskers have a limited number of ways to win games and a high-scoring affair doesn't seem to favor this team.
Losing to Michigan isn't something to be ashamed of. Yet, the defense, hopefully, is better than the 45 points it allowed on Saturday and if not, I don't see Nebraska winning this game.
Run game will be a huge factor
Illinois allows over 400 yards per game on defense, including 4.6 yards per rushing attempt. Bret Bielema's team has struggled to stop the run and is allowing 179 yards per game.
If Nebraska can take advantage of that — getting close to 200 yards — the Huskers should have a great shot of winning. Illinois has been without its top runner Reggie Love. If he returns, that will be a boost for the Illini.
Yet, the bottom line is that both teams have quarterbacks that struggle to throw the ball. Running the ball is essential and whichever team is more effective in that area is likely going to win.
Figuring out left tackle
Rhule said that Turner Corcoran is healthy, so I expect him to be the left tackle this week. Teddy Prochazka got some snaps last week and was a little rusty, which is to be expected.
Corcoran hasn't been great and there was hope that Prochazka could save the day. He was a top-100 recruit at one time. Then again, Corcoran was a high four-star prospect too.
The ranking doesn't mean guys are going to produce and regardless of who is playing, left tackle is probably going to be a weakness. Nebraska will have to manage that and hope that Bryce Benhart can keep holding up reasonably well at right tackle.
Can Nebraska end the spell?
This is one of those 50/50 games and Nebraska football hasn't won many of those recently. Rhule talked this week about how this team needed to learn how to win.
You get the feeling the Huskers have to stop expecting bad things to happen. It seemed to be what Rhule was alluding to in regards to the Michigan game, which he called "ridiculous."
Nebraska is way too talented to lose that game 45-7. But it's also too talented to have gone six years without a bowl berth. The mindset needs to change and Friday would be a good time to start.
For More Nebraska content, follow us on Twitter, like our Facebook Page, and Subscribe to the Husker Big Red YouTube Channel. You can also find our podcast on Apple or Spotify.