5 predictions for Nebraska football vs. Purdue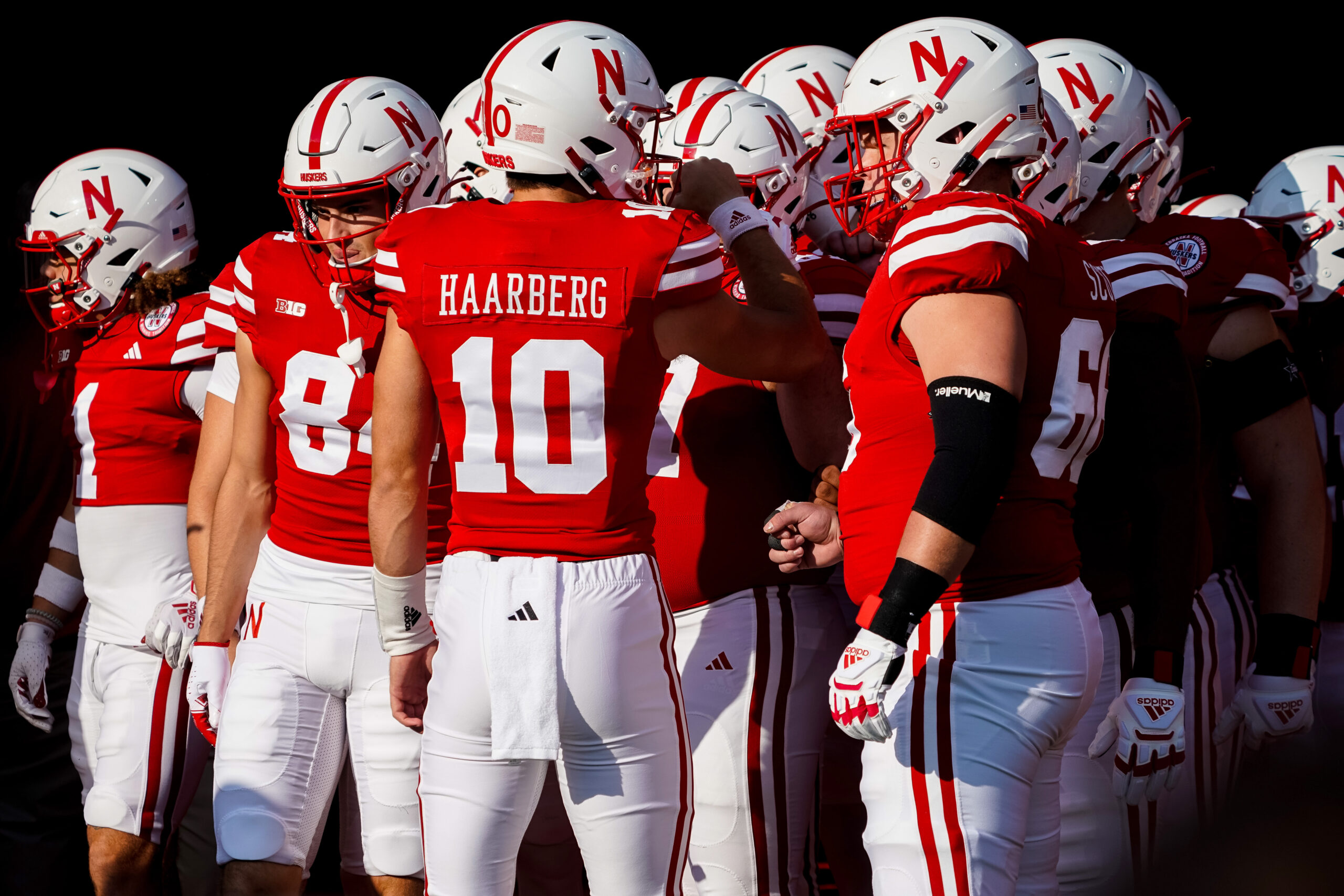 A huge opportunity for Nebraska football awaits on Saturday against Purdue and here are five predictions.
It honestly feels like Nebraska football could have a real chance to make some noise in the Big Ten West division with a win this week.
The Huskers have had talent for years. What they haven't had is the belief that they could win. Matt Rhule has instilled that in them and last weekend against Northwestern was the perfect example.
Under Scott Frost, Nebraska probably finds a way to lose that game. The difference between winning and losing against Northwestern was as simple as a few effort plays from the defense that saved points.
The margin between victory and defeat is narrow. Nebraska football fans know that better than anyone. This week, the Huskers are a 2.5-point favorite, and here are five predictions for the Purdue game.
Devin Mockobee won't get 100 yards
Last season, Aidan O'Connell killed Nebraska on third downs. But Devin Mockobee ran all over the Huskers to the tune of 178 yards. This year, he's been effective for the Boilermakers averaging 4.5 yards per attempt. Purdue also has 13 rushing touchdowns as a team, so the Boilermakers do invest in the run game, even though they run more of an air-raid system.
However, I don't see Mockobee getting much traction on Saturday. I don't see Purdue getting 100 yards rushing as a team and therefore, Mockobee will be held well under his previous total against Nebraska.
Truth be told, I see Nebraska holding him to about three yards per carry — the result is that Purdue will become one-dimensional.
Heinrich Haarberg avoids turnovers
After a horrendous start last week, Heinrich Haarberg was able to stabilize things. He rushed for a touchdown, threw for a touchdown, and avoided turnovers, despite two fumbles that he was able to recover.
This week, I see Haarberg getting through the game without any turnovers. There could be a fumble, but unless the other team recovers it, it's not a fumble and at least the Huskers have recovered 12 of the 19 this season.
It's supposed to be a cold, windy day at Lincoln Memorial Stadium. My hope is that Haarberg runs the ball nearly as much as he throws it. That's been the formula and if he can avoid turnovers, Nebraska will be hard to beat.
The pass rush will have another day
For the second time this season, Nebraska notched at least eight sacks last week against Northwestern, which is why this team has 24 sacks, ranking second in the Big Ten.
Purdue is the third-best passing team in the Big Ten. Hudson Card will throw for some yards. But if Nebraska is able to slow down the running game, it will put a lot of pressure on the Purdue offensive line, which has struggled in pass protection and ranks 11th in the Big Ten in sacks allowed.
I don't necessarily see the Huskers having eight sacks again, but Hudson Card is going to have a miserable day and get sacked 3-4 times at least.
Nebraska football O-line will be just fine
The offensive line is a concern with three starters missing. Justin Evan-Jenkins and Henry Lutovsky will start at the guard spots for Nebraska, while Teddy Prochazka will start at left tackle. There could be some struggles in pass protection because Purdue is third in the Big Ten in sacks (19th nationally).
Yet, all three players have played snaps this season and it's not like they're green. Evan-Jenkins did well last week at center for Ben Scott. I think he'll be just fine at guard and the running game will have similar production around 160-200 yards in my opinion and after the game, the offensive line won't be a negative talking point.
That's my prediction at least.
The Blackshirts shine again
Nebraska football has held consecutive Big Ten opponents under 10 points. That's something that hasn't happened in over a decade.
The offense can run the ball, but outside of that, Nebraska football is limited. It was great to see Malachi Coleman catch a long touchdown pass last week. I'd love to see him get a couple of more shots down the field.
Thomas Fidone needs to get going this week too. However, I see the offense scoring about 20 points. They scored 20 against Illinois and 17 against Northwestern. The red-zone issues have been a constant, and the bottom line is that defense will need to be stellar again to win.
My prediction has been 20-17. I think Tristan Alvano comes up big and the Blackshirts have another solid performance which leads to a third straight Big Ten win.
Prediction: Nebraska 20, Purdue 17 
For More Nebraska content, follow us on Twitter, like our Facebook Page, and Subscribe to the Husker Big Red YouTube Channel. You can also find our podcast on Apple or Spotify.