5 predictions for Nebraska football vs. Louisiana Tech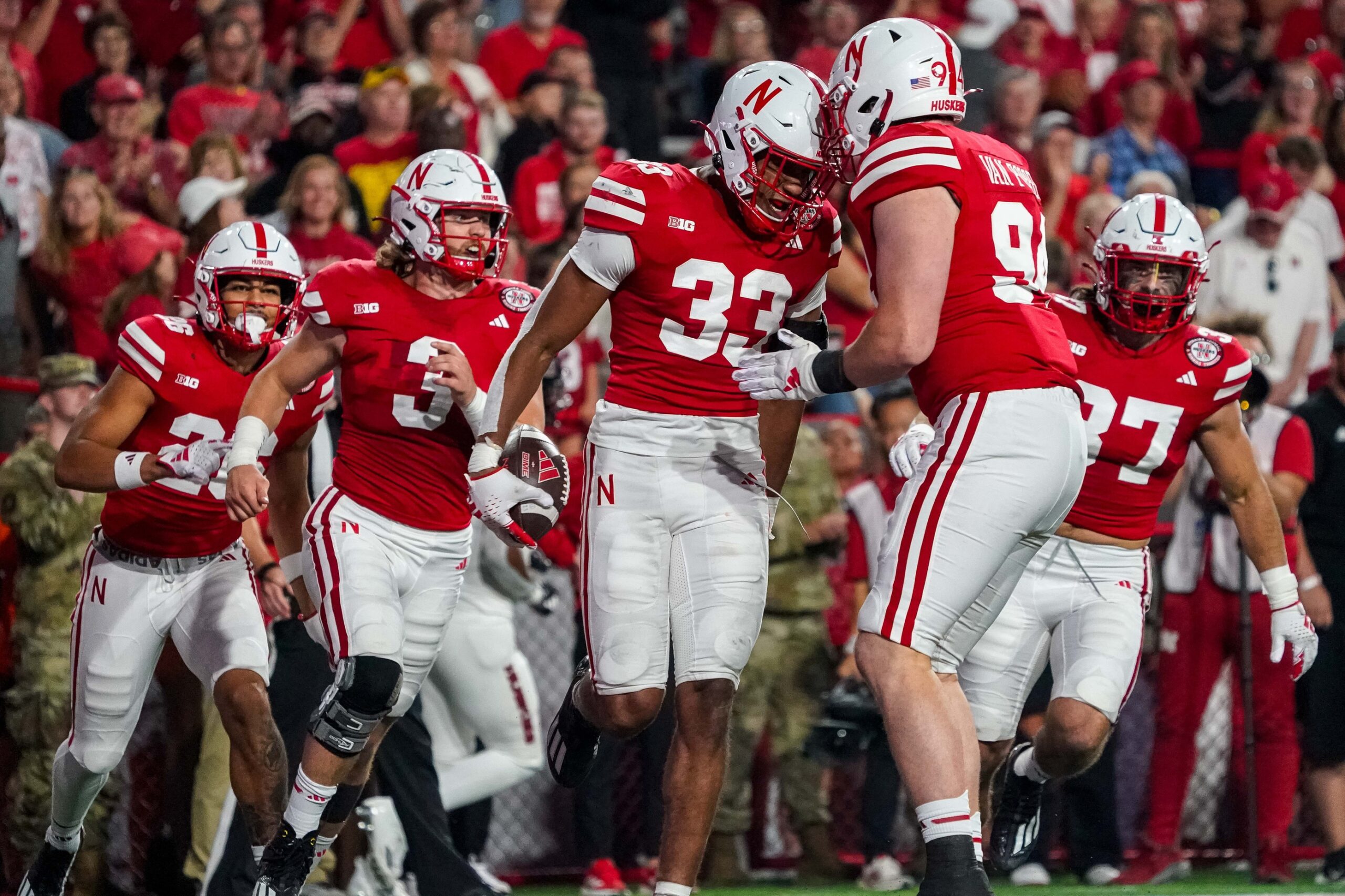 Nebraska football will square off against Louisiana Tech and here are five predictions for the Huskers.
For the second week in a row, Nebraska football will be inside the friendly confines of Lincoln Memorial Stadium as the Huskers wrap up non-conference play.
Awaiting the Huskesrs will be 2-2 Louisiana Tech. The Bulldogs had a 3-9 season a year ago and don't look to have improved much this season under head coach Sonny Cumbie.
Just like Nebraska, the Bulldogs have some injury concerns at quarterback. Hank Bachmeier, the former Boise State transfer, is the preferred starter but Jack Turner has attempted 18 passes and has a touchdown pass too.
Jeff Sims isn't 100 percent according to Matt Rhule. Yet, he's practiced every day this week. Rhule said he won't reveal the starter before the game and with that in mind, here are five predictions for Nebraska football vs. Louisiana Tech.
Both quarterbacks will play
Jeff Sims and Heinrich Haarberg are listed as co-starters this week. I believe Haarberg will start based on Rhule's updates. The head coach said he wasn't afraid to play both quarterbacks and I think we'll see that Saturday.
Sims won't get as many rushing attempts, but I think Rhule will want to get him in the game. He might be starting against Michigan, so some chances to build his confidence are important.
Both quarterbacks will probably be needed to run the ball. Anthony Grant has proven he can carry the load, but you need more than one guy to have a productive ground game and this week at least, it will mean using two quarterbacks, although I think Haarberg is the battering ram.
Sims will be used as more of a passer if possible, but look for the staff to try and build his confidence this week, which is important moving forward.
Anthony Grant rushes for 100 yards
Louisiana Tech has allowed 205 rushing yards per game this season and they haven't even played a Power-5 opponent. The Bulldogs surrender 4.9 yards per attempt, and I believe Nebraska football, which is also averaging nearly 210 yards per game on the ground, as well as more than five yards per attempt, will have a field day.
And Grant, who will be the starter and get most of the carries, will reap the benefits. Grant will get close to 20 carries and will rip off an explosive run or two on his way to a 100-yard game.
Thomas Fidone catches another touchdown
Haarberg and Fidone seem to have a strong connection, which makes sense because they used to be roommates. Two of Haarberg's three touchdown passes this season have done to Fidone — one in each game.
Fidone caught four passes for 42 yards last week and the seam route for the touchdown was as good as he's looked in his entire Nebraska football career.
The confidence in his knee is only going to keep growing. Haarberg isn't a great thrower and struggles to throw the ball deep. However, he's good throwing to the tight end and I believe Fidone will have a few catches again on Saturday, as well as a touchdown reception for the third straight game.
Nebraska gets multiple takeaways
The Nebraska football defense has gotten one takeaway in each of the Huskers' first three games, but it would be nice to see them get multiple takeaways for the first time this season.
Louisiana Tech is a good candidate for it to happen against. The Bulldogs have turned the ball over an average of 1.5 times per game. Louisiana Tech might also be playing with a backup quarterback and while they've had success running the ball, they haven't faced a run defense like Nebraska's.
Nebraska is allowing just 1.7 yards per rush to opponents and only 46.3 yards per game. If the run defense stonewalls Louisiana Tech, it will put pressure on the quarterback, and since the Bulldogs aren't great at pass protection (2.75 sacks allowed per game) the defense will take the ball away 2-3 times.
Blackshirts get five sacks
Nebraska is averaging 4.67 sacks per game through three games. But Louisiana Tech is a team that wants to throw the ball. They have actually run it more this season, in part due to the success, but like I said, I don't expect that to continue.
If Nebraska is able to build a lead and stuff the run, it will put the Bulldogs' O-line in a tough spot. They are facing the fourth-most productive pass rush in all of the FBS right now, while they rank outside the top 100 in sacks allowed.
That's a recipe for lots of quarterback hits, especially if the game goes as expected, so I don't think five sacks is out of the realm of possibility at all.
Score prediction: Nebraska 34, Louisiana Tech 13 
For More Nebraska content, follow us on Twitter, like our Facebook Page, and Subscribe to the Husker Big Red YouTube Channel. You can also find our podcast on Apple or Spotify.