Nebraska Football: Matt Rhule not afraid to play two quarterbacks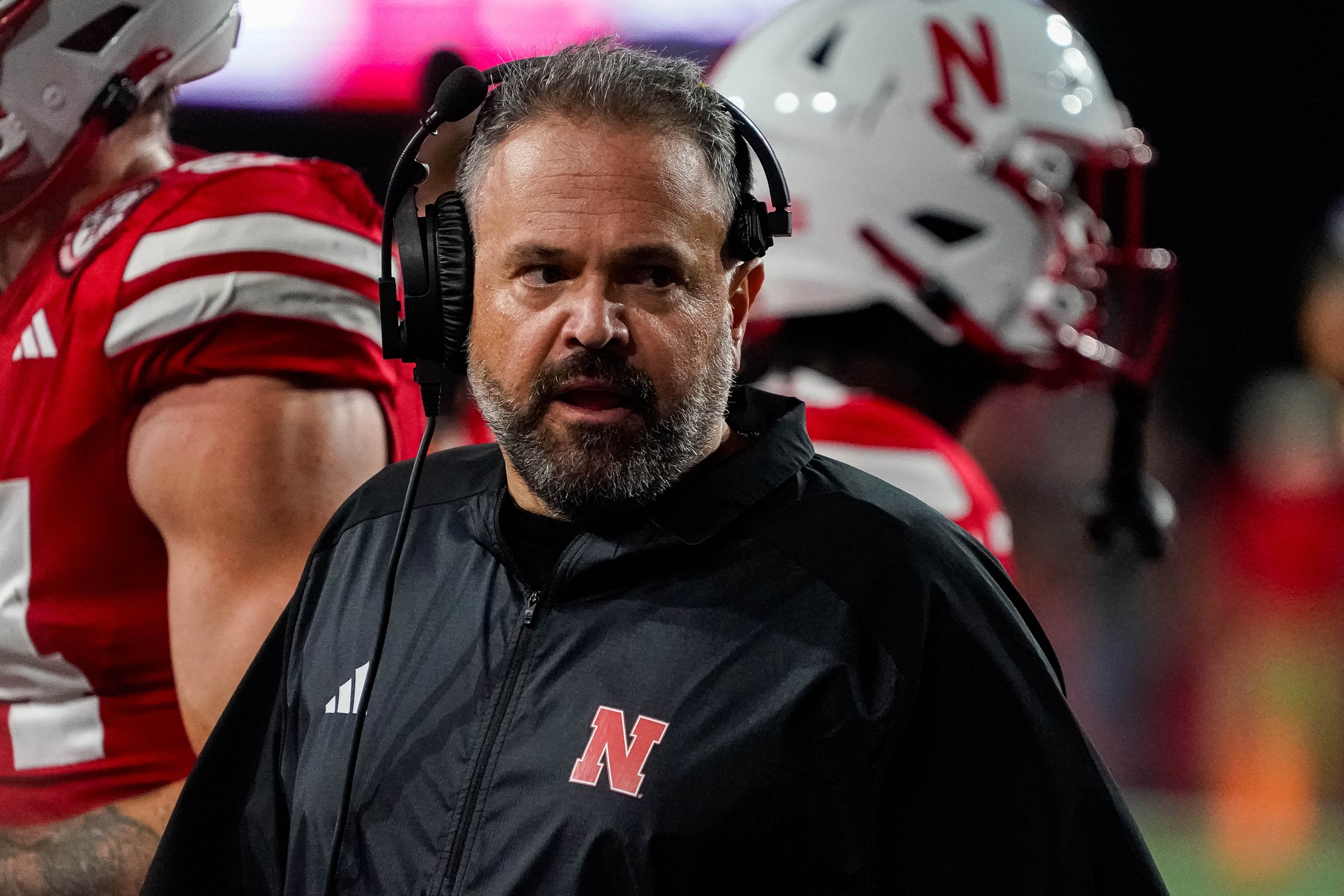 Nebraska football head coach Matt Rhule addressed the possibility of playing two quarterbacks for Saturday's game against Louisiana Tech. It doesn't exactly sound like he is opposed to doing that.
Jeff Sims was the starter for Nebraska for the first two games of the season. An ankle injury kept him out of last Saturday's contest against Northern Illinois. Heinrich Haarberg filled in for Sims and played well, tallying three total touchdowns for the game.
There is little doubt that Sims was brought in to be the starting quarterback for Nebraska, especially with Casey Thompson's departure. However, Sims struggles and Haarberg's emergence last Saturday have certainly made things interesting. Haarberg looked in control of the offense. It didn't always look the smoothest at times, but he made it work.
Rhule addressed the possibility of playing two quarterbacks when he met with the media on Thursday, as reported by KLNTV's Lauren Michelson.
Matt Rhule talking quarterbacks…will either be Jeff Sims or Heinrich Haarberg starting on Saturday.

"Whoever's playing has to go out and play. I have no problem playing multiple guys. Obviously having an established guy who is healthy is the big thing…" @Channel8ABC pic.twitter.com/y9gQtNgLL4

— Lauren Michelson (@LaurenMichelson) September 21, 2023
A positive development for Nebraska Football
This undoubtedly has to be music to the ears of the fans. It certainly is for me. Playing multiple guys was not something the previous coaching staff did, and it undoubtedly hurt everybody involved, including quarterback Adrian Martinez.
One of the biggest mistakes Scott Frost made on the field was hitching his proverbial wagon to Martinez. It doesn't sound like Rhule is going to do that with Sims.
Of course, we will have to wait until Saturday to see if the headman is true to his word. It's one thing to say it in a press conference. We saw Scott Frost do that for multiple seasons. It's another thing to actually follow through and do it in a game, or looking at the bigger picture, throughout the course of the season.
It will be interesting to see what happens under center on Saturday. Will Nebraska football go with Sims? Alternatively, will they go with Haarberg, who led them to victory last Saturday? Time will tell, but at least Matt Rhule is keeping his options open.