Nebraska Football: Matt Rhule has health update on Jeff Sims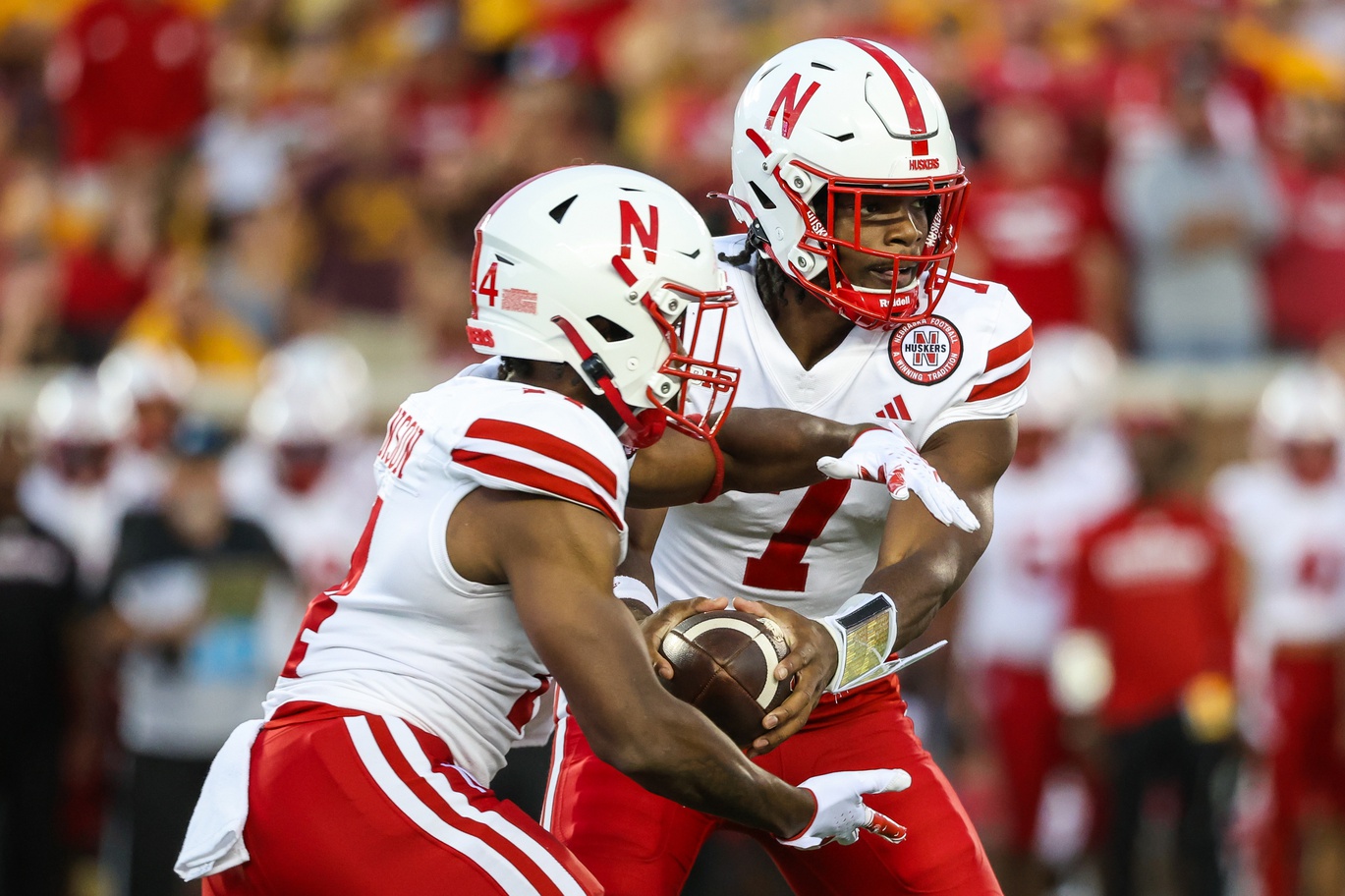 Nebraska football head coach Matt Rhule gave a positive prognosis on quarterback Jeff Sims Thursday afternoon. Rhule indicated that Sims had a good week of practice and that he was moving and throwing the football well.
Sims has had a difficult start to the 2023 season. He has tallied one touchdown and four interceptions, and has 220 passing yards in total. Fumbling has been an issue for him through the first two games as well. He has had difficulty handling snaps.
Quarterback Heinrich Haarberg played on Saturday, as Sims was dealing with an ankle injury. Haarberg threw for 198 yards and two touchdowns on 14-of-24 passes. He also rushed for 98 yards and a touchdown. He brought a dual-threat element to the table, similar to that of Sims.
"Jeff's had a good week of practice," Rhule said Thursday of the QB Sims. "Moved around well. Threw the ball around well. Coming off an injury like that I can't say that he's maybe 100 percent but you don't notice that there's anything wrong with him as he plays."

— Brian Christopherson (@Husker247BC) September 21, 2023
A positive development for Nebraska football
It's certainly good to hear that Sims is healthy and has practiced well throughout the week. Whatever your opinion is of his play throughout the season, Nebraska football needs him to be healthy. Depth is a problem at the quarterback spot. Experience is lacking there as well.
Although Sims is struggling as a quarterback, there is no doubt he is a solid athlete. His ability to run the football has been his biggest strength so far this season. He has 158 rushing yards so far on the year, and has averaged 5.4 yards per carry. A 57-yard rush has been his longest of the season to this point. Nebraska has certainly made him a focal point of their running attack, as he has 29 carries on the year so far.
Nebraska football is in a welcome predicament with two quarterbacks who have the ability to start. The health of Sims is a positive, as Nebraska begins to enter the meat of their schedule. It will be interesting to see how the situation plays out.
For More Nebraska content, follow us on Twitter, like our Facebook Page, and Subscribe to the Husker Big Red YouTube Channel. You can also find our podcast on Apple or Spotify.