5 predictions for Nebraska football vs. Illinois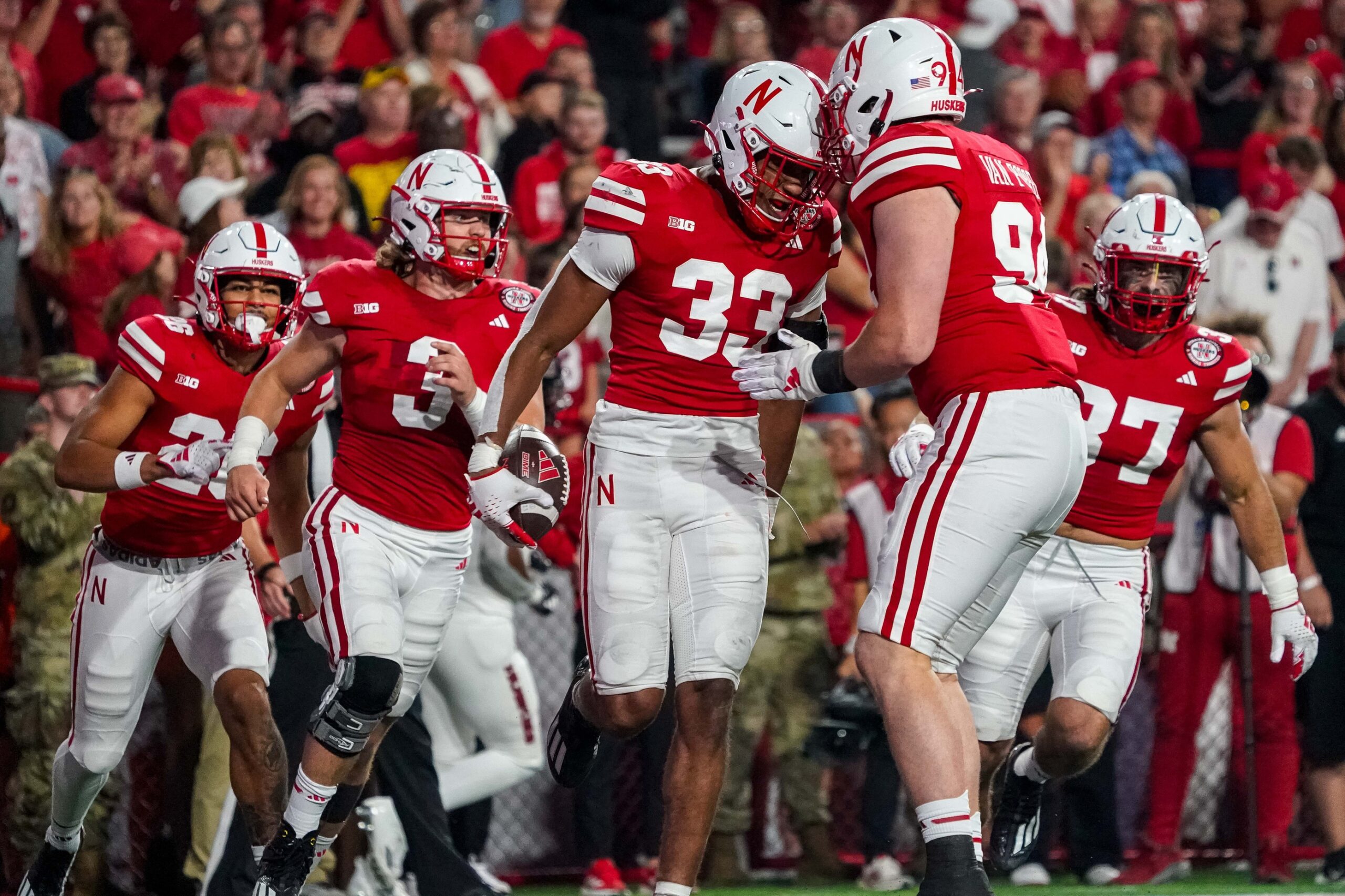 Looking ahead to Friday night, here are five predictions for Nebraska football against Illinois.
Nebraska football faces a huge game on Friday night. A win would keep Nebraska alive in the Big Ten West and would be a huge step toward bowl eligibility.
The mental health of the fanbase could also use a win. Matt Rhule said we would find out about him and his players tonight and we will.
There has been a lot of talk about Nebraska practicing on Sunday. Matt Rhule was sending his team a message and we'll see how they respond.
Illinois is 2-3 overall and 0-2 in the Big Ten just like Nebraska. Both teams need a win and here are five predictions for Nebraska vs. Illinois.
Heinrich Haarberg runs for 100 yards
Heinrich Haarberg running the ball has probably been Nebraska's most consistent play this season. There were struggles against Michigan, but Illinois isn't Michigan. The Fighting Illini are allowing more than four yards per rush attempt and Nebraska still leads the Big Ten in rushing yards per game (209).
The Illinois secondary isn't good, so there will be chances to throw the ball. However, the ideal scenario is Haarberg running the ball as much as he throws it on Friday night.
Nebraska has a bye week after this, so pound the rock and rest up next week. Illinois does have a talented defensive front, but get Haarberg on the edge and he'll break a big run or two.
Illinois won't run for 100 yards
The top running back for Illinois, Reggie Love, is listed as questionable. We'll learn when the availability reports come out what his status is, but either way, I don't see Illinois having much success on the ground.
The Illini don't have Chase Brown anymore and they are averaging just over four yards per game. They are also 13th in the Big Ten in tackles for loss, which isn't a good sign against a Nebraska defense that has been stout against the run outside of last week.
Illinois' offensive line has struggled and I think those struggles continue against Nebraska, which means a tough day on the ground.
Nebraska football gets four sacks
The pass rush is going to be a boost from the return of Cameron Lenhardt. However, the Huskers will also be facing an offensive line that ranks 12th in the Big Ten in sacks allowed.
If the Huskers can stop the run, it will put the pass rush in an even better situation. Ty Robinson, Nash Hutmacher, and others need to step up this week.
Lenhardt was Nebraska's best pass rusher early in the season and had two sacks against Colorado. The pass rush has been effective, outside of last week, but once again this Illinois offensive line isn't like Michigan's in terms of talent or quality.
Tristan Alvano bounces back
It's been a rough start to the season for freshman Tristan Alvano. He's 1-of-4 on field goal kicks but is a perfect 13-for-13 on extra points.
This feels like it's going to be a fairly low-scoring game. I'm thinking the first team that gets to 20 points is probably going to walk away as the winner. That means the kicking game will be important.
Even though he has struggled, Alvano will make a couple of field goals on Friday night, restoring some confidence in his ability to make clutch kicks.
An interception by Malcolm Hartzog
There has been lots of talk about Nebraska football missing some players in the secondary this week with DeShon Singleton out. Yet, Malcolm Hartzog is still playing and it feels like he's due for one of his game-changing plays.
Hartzog had a knack for making plays on the ball last season, intercepting three passes and breaking up two others. This season, he's broken up three passes already but doesn't have an interception.
Luke Altmyer has seven interceptions through five games. My guess is that the Nebraska pass rush applies plenty of pressure leading to some errant throws and Hartzog will take advantage.
Nebraska football vs. Illinois score prediction
Illinois is a 3.5-point favorite but I feel like Nebraska has a better fooball team. If the Huskers can run the ball, and stop Illinois from having success on the ground, it should win the game. That's what I think happens. Altmyer will make some throws but has an interception too.
Nebraska 20, Illinois 17. 
For More Nebraska content, follow us on Twitter, like our Facebook Page, and Subscribe to the Husker Big Red YouTube Channel. You can also find our podcast on Apple or Spotify.