3 keys for Nebraska football vs. Illinois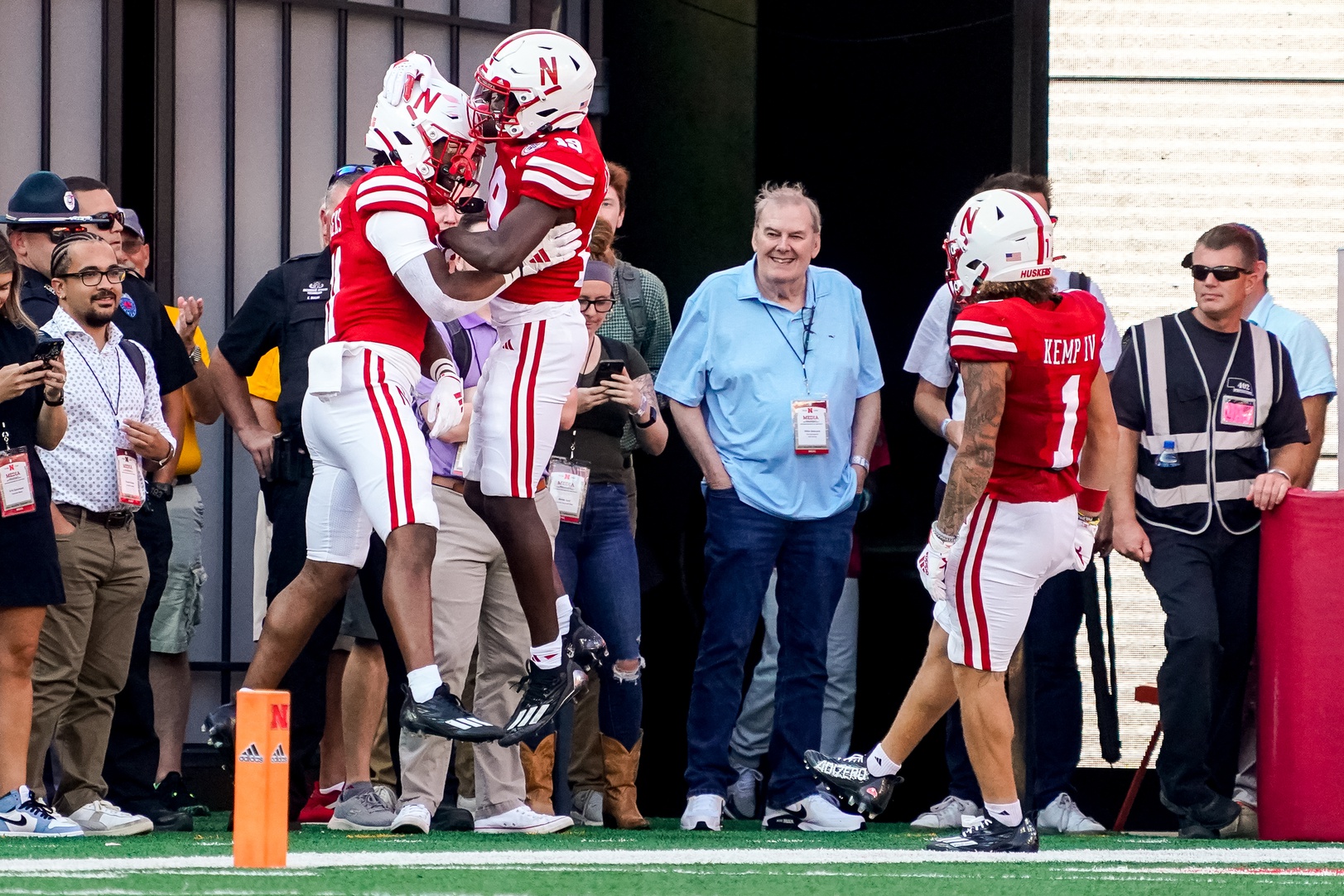 The Huskers need a win this week and here are three keys for Nebraska football vs. Illinois.
It's way too early to say it's a must-win game for Nebraska football and Matt Rhule. But losing the first three Big Ten games and dropping to 2-4 won't make the fanbase happy.
Folks are already restless. That has more to do with the failures of Scott Frost and Mike Riley than Matt Rhule. The Huskers have things going in the right direction. At least they seemed to until Michigan ended that narrative quickly.
The great thing about football though is that each week offers the opportunity to change that narrative. Win on Friday night and Nebraska football fans will be dreaming of bowl games again.
Nebraska doesn't want to go into the bye week with a record of 2-4. That would be a long two weeks. If the Huskers want to avoid that fate, here are three keys to a Nebraska win.
Run the ball
This is probably going to get repetitive but Nebraska football isn't capable of winning a game if things get one-dimensional. Heinrich Haarberg has to use his legs more than his arm and Anthony Grant needs to get going.
I'd love to see more attempts for Josh Fleeks too. Illinois is allowing 4.6 yards per rushing attempt this season, so Nebraska should be able to establish the run.
The QB run game is going to be important though. I also want to see the Huskers using the I-formation and trying to establish the line of scrimmage early.
A positive start is essential, which means running the ball well early. That will take a ton of pressure off of Haarberg and if Nebraska can run the ball, their chances of winning improve dramatically.
Put the game on Luke Altmyer's shoulders
The game plan for both teams is going to be similar. Both teams will want to establish the running game and just like Nebraska, Illinois hasn't gotten great play from the quarterback position.
Altmyer has completed 65 percent of his throws and averages over 200 yards per game. However, he's got five touchdown passes and seven interceptions.
Isaiah Williams is dangerous (3o receptions for 446 yards) but Nebraska should be able to contain him and if the Illini become one-dimensional, it should lead to some pressure on the quarterback, and in turn, some takeaways for the Blackshirts.
Yet, if Altmyer gets comfortable and Illinois can keep him in manageable downs and distances, he's capable of putting up some big numbers.
Get Josh Fleeks involved
This offense needs a spark and Josh Fleeks could provide it. He was the only offensive bright spot in the loss to Michigan last week thanks to his 74-yard run. Prior to that, Nebraska had 32 rushing yards on 20 carries.
Fleeks is used to having the ball in his hands and the coaching staff needs to figure out how to use him. I'm not saying he should get 20 carries on Friday night, but the guy can catch and he at least showed some ability with the ball in his hands.
Throw him some swing passes — just get Fleeks the ball in open space. This offense desperately needs some impact players to emerge and who knows, maybe Fleeks is it.
For More Nebraska content, follow us on Twitter, like our Facebook Page, and Subscribe to the Husker Big Red YouTube Channel. You can also find our podcast on Apple or Spotify.