3 takeaways from Nebraska basketball win over Stony Brook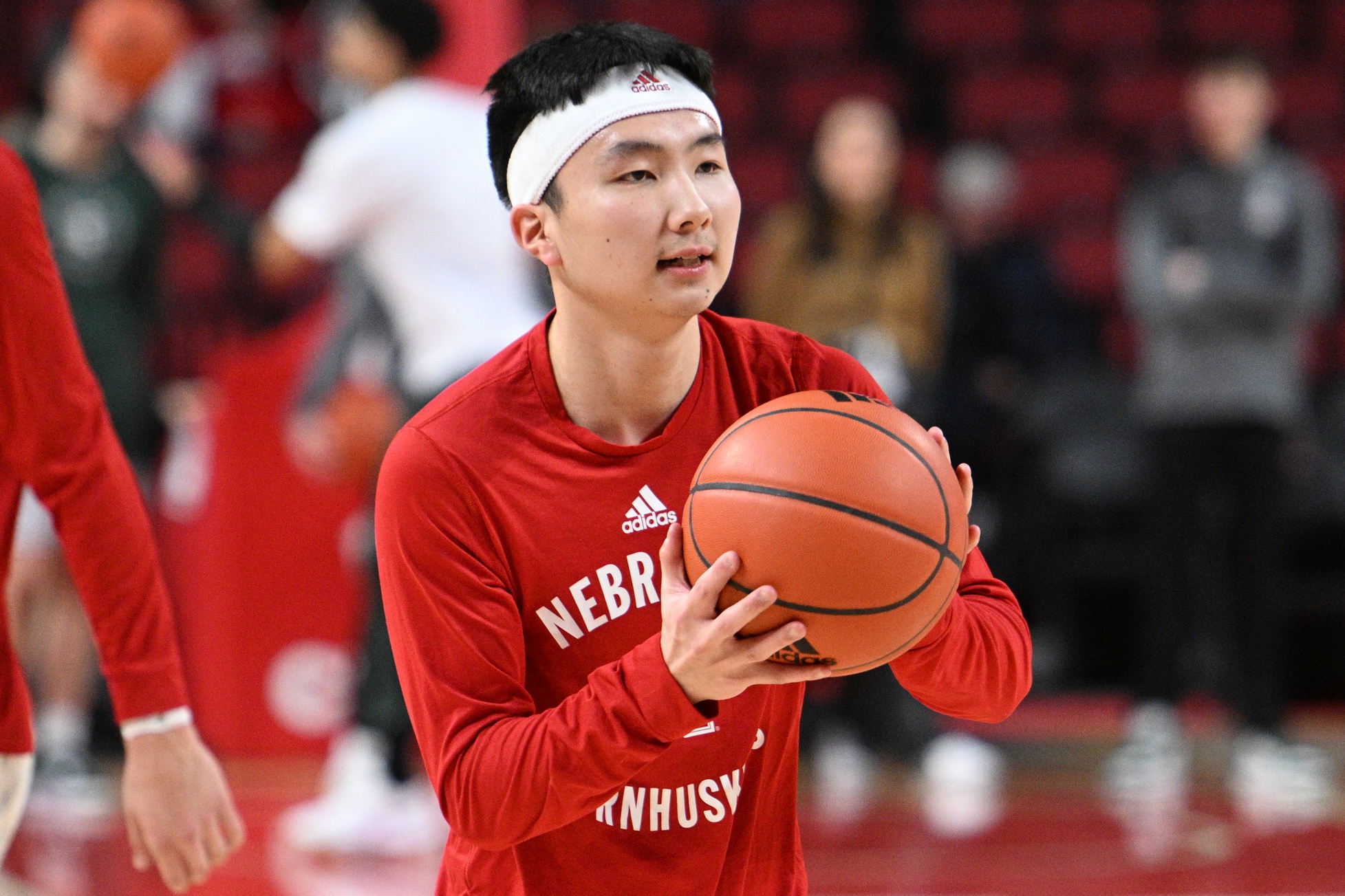 Nebraska basketball is 4-0 after a win over Stony Brook on Wednesday night and here are three takeaways.
The Nebraska basketball team still hasn't played any high-major opponents yet in the 2023-24 season, but the Huskers still improved to 4-0 at the Vault.
Maybe the most encouraging thing I saw on Wednesday night was the play of Juwan Gary. He missed a couple of games due to suspension. However, after a season-ending injury last, he was stellar in his first outing of the season for Nebraska basketball.
Gary came off the bench and that might be his role this season, but make no mistake, he'll see plenty of minutes just like Sam Hoiberg, Jarron Coleman, and C.J. Wilcher.
Nothing came easy for Nebraska in this one but the Huskers did enough to cover the spread with an 84-63 win and here are three takeaways.
Keisei Tominaga was in-mid-season form
Tominaga started slowly in his first game of the season but that wasn't the case at all on Wednesday night. Keisei buried a couple of 3-pointers early in the game and scored 10 points total in the first half. Tominaga finished with 16 points on 7-of-11 shooting. He also had two steals and two assists in the second half.
Keisei scored six points in the second half, but they came early in the half as the Huskers started to pull away. At any rate, it was good to see Keisei looking like himself right out of the gate. It's also clear that he's over the ankle injury won't be a lingering issue, at least based on what we saw on Wednesday night.
Huskers played Big Ten basketball
It's much easier to do against a team like Stony Brook, which ranked No. 297 in the Kenpom rankings, but Nebraska played exactly the kind of basketball that will translate to conference play, outside of the 16 turnovers.
Nebraska basketball won the game against Stony Brook by making 25 2-point field-goal attempts. The Huskers shot 73 percent inside the arc. They also had a 42-27 advantage on the boards. Nebraska also had 10 offensive rebounds compared to eight.
It's not just Stony Brook though, Nebraska has played this way in multiple games. Josiah Allick and Rienk Mast have added a lot to the frontcourt and not just on the offensive end. They can score, rebound, and defend.
Last year was a physical, Big-Ten-style basketball team. Fred Hoiberg basically doubled down on that, which should pay off for Nebraska basketball as the season goes along.
Juwan Gary is back
Juwan Gary didn't just return to the lineup, he scored 17 points and made 8-of-11 shots in his season debut. Gary was stellar for the Huskers last season and has been a bit of an afterthought going into this season.
Part of that was the fact that he was recovering from injury. It's also hard to project how a player will return but there weren't any issues for Gary on Wednesday.
It wouldn't shock me if he worked his way into the starting lineup at some point. One thing I like about this team is that there are a bunch of different lineup combinations Fred Hoiberg can use centered around Tominaga, Brice Williams, and Mast.
Whether it's as a starter or a backup, Gary is going to have a key role on a team that should be able to rely on defense and rebounding to win games. That and Keisei Tominaga's brilliance.
For More Nebraska content, follow us on Twitter, like our Facebook Page, and Subscribe to the Husker Big Red YouTube Channel. You can also find our podcast on Apple or Spotify.