3 things we learned in Nebraska basketball win over Rider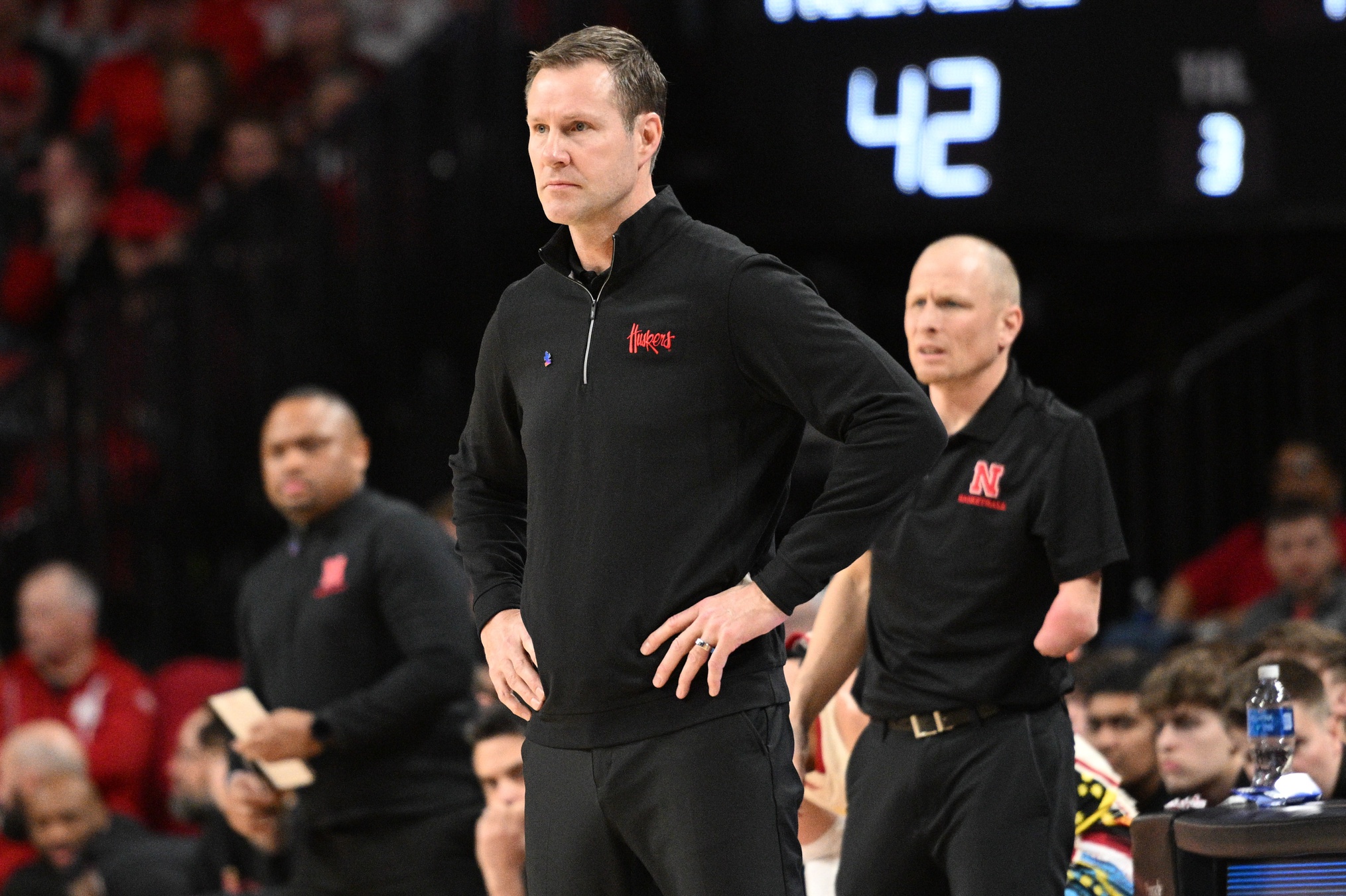 Nebraska basketball was tested by Rider on Monday night, but the Huskers survived, and here are three things we learned.
The 2023-24 Nebraska basketball debut for Keisei Tominaga didn't go exactly quite as expected, but when it really mattered, Tominaga delivered and so did the Nebraska defense.
When Tominaga was announced, it was electric. But the Huskers struggled to score the ball for much of the night. That's going to happen. What has been impressive about this team is the defense.
Let's get to that and more as we analyze what we learned in the 64-50 win over Rider by Nebraska basketball.
Defense, defense, defense
The Huskers won this game for one reason: defense. Rider cut the lead down to 47-46 in the second half and things were getting a little nervous. Keisei sparked a run with a couple of triples, but the Nebraska defense is what made the difference, holding Rider to just a few points over the last 9-10 minutes.
Holding any college basketball team to 50 points is solid and Rider is the highest-ranked team according to the Kenpom rankings Nebraska has faced this season.
The Huskers limited Rider to 30 percent from the field and just 24 percent from beyond the arc. Nebraska forced 11 turnovers and gave up just 12 free throw attempts.
It was a solid night all around and a reminder that as long as you can defend, you can still win, even if your offense has an off night. Nebraska has also held all three opponents to under 55 points which is the first time that's happened since 2008-09.
Knocking the rust off
Sprained ankles can be annoying. It's the kind of injury that can really hinder a shooter too, especially one like Keisei Tominaga, who is actually much more than a shooter.
Keisei is really good at moving without the ball. He loves running his defenders off screens and back-cutting at times too when they are denying him the ball too aggressively.
It's harder to do all of that if you have a bum ankle. Keisei was able to get things going and had nine points on 3-of-11 shooting following a 1-of-9 start.
Yet, it's not something to worry about. It was good to see him out on the floor and he got better as the game went on. The next time out, his ankle will be better and he'll have more confidence in it too.
C.J Wilcher has been spectacular
Nebraska basketball fans have been focused on many of the newcomers but another familiar face has been really good for the Huskers this season and that's C.J. Wilcher who continued his strong start on Monday with 13 points in 23 minutes off the bench.
Wilcher scored hit some key shots in the first half to help the Huskers build a 12-point halftime lead. He made three 3-pointers and in three games, he's averaging 10.7 points per game and shooting 42.9 percent from deep. He's also grabbing 2.3 rebounds, dishing out 1.7 assists, and averaging a block per game.
Whether he's starting or coming off the bench, Wilcher has been productive this season, which is a really good sign for Nebraska moving forward.
For More Nebraska content, follow us on Twitter, like our Facebook Page, and Subscribe to the Husker Big Red YouTube Channel. You can also find our podcast on Apple or Spotify.