WATCH: Carter Nelson's highlight play adds to monster day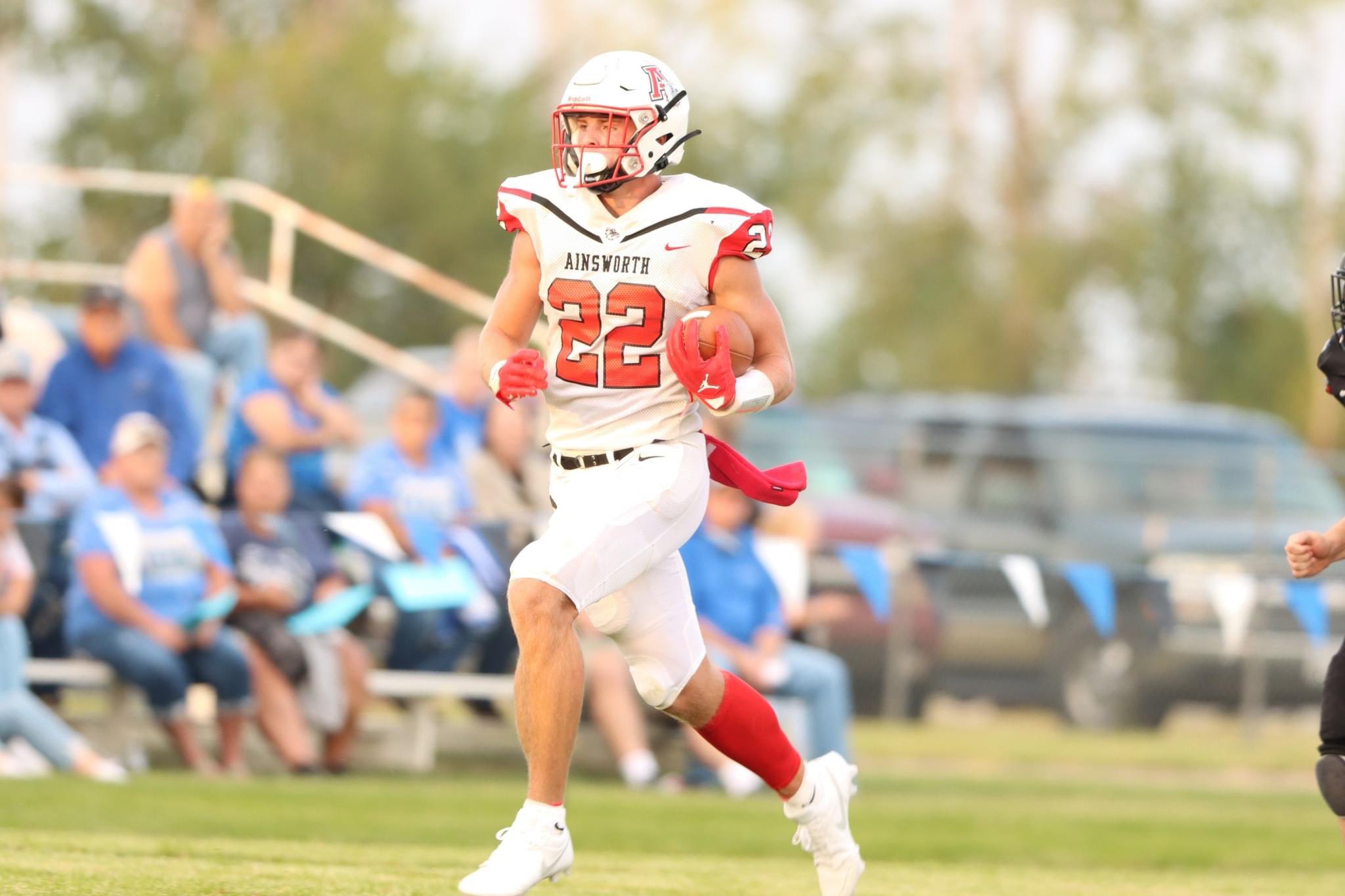 Nebraska football commit Carter Nelson is off to a solid start the season. So far, he has 21 receptions for 410 yards and 10 touchdowns. He is on an absolute roll, and he has been able to play at a high level for Ainsworth.
Nelson has 1,160 all-purpose yards so far this season. To put this in perspective, he had 1,586 yards all last season. He has 1,444 total yards so far this year, after recording 2, 150 total yards last year.
It's not as if he is limited to one side of the football either. He has been able to make plays defensively as well. On Friday night, he ripped the ball out of the hands of an Elgin\Pope John player. He was then able to take it 75 yards to pay dirt. The effort was part of a romp for Ainsworth, as they were able to win by a 60-8 margin.
All told, Nelson had a strong game. He had 16 carries for 120 yards and three touchdowns. He caught two passes for 31 yards, and had 306 yards in total on the day. Defensively, he was locked in as well. He tallied 10 tackles and two interceptions including this notable one which he took to the house.
It'd been a few plays since Carter Nelson scored so he ripped the ball out of an Elgin players hands and then took that 75 yards to the house.

Video quality is what you pay for with this account… pic.twitter.com/t1vus50VGg

— Mike Schaefer (@mikejschaefer) September 30, 2023
It's safe to say that Nelson is a freak athlete. As of right now, he is a man among boys. Nebraska football is going to get a very talented football player, and an overall strong athlete. These are the types of players that they need if they want the program to continue to succeed. Some may have doubts about Nelson because he plays eight-man football. That certainly does not take away from his overall skill.
Nelson is one in the long list of recruits in town for Saturday's game against Michigan.  Here's to hoping the Huskers can make a strong impression, as they look to when their third game in a row.