The most encouraging thing about Nebraska football after six games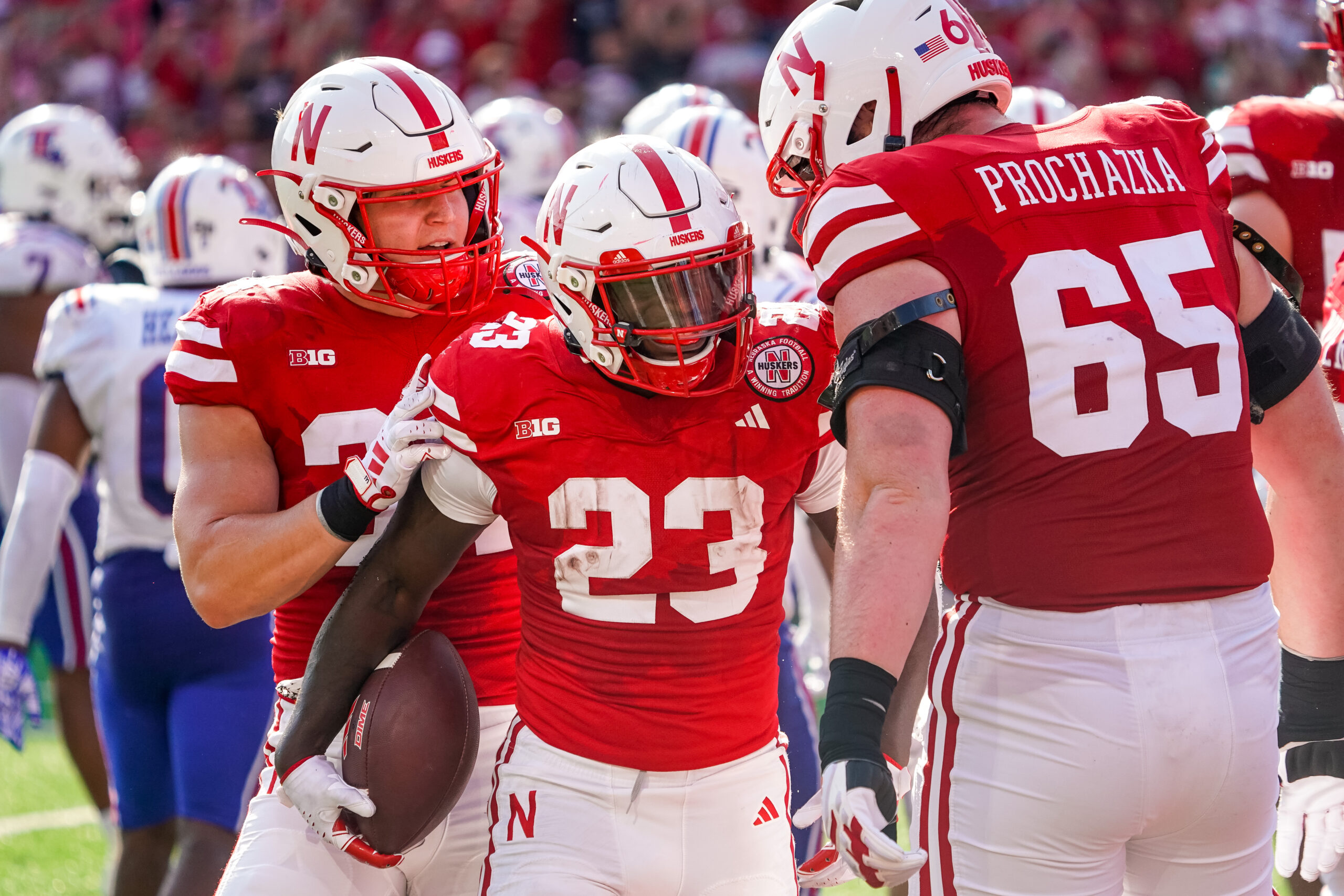 Nebraska football is 3-3 after six games, but here is one reason to be encouraged heading into the bye week.
Now that Nebraska football has hit the bye week, we have a chance to take a breath and evaluate the first six games under head coach Matt Rhule.
We'll have a deeper look into the first six games later this week. On the whole, Nebraska football fans have to be pleased with the start, and at the midway point of the season, the Huskers are on track to make a bowl game.
The win over Illinois was the latest sign of progress. I know Illinois hasn't been great. The Huskers also should have put the game away earlier and won by more.
But a Big Ten road win is a Big Ten road win. Illinois out-toughed Nebraska the past two seasons, which didn't happen last Friday night.
Instead, it was the Huskers who were the bully. They held Illinois to just 21 yards rushing, which was after Illinois got 23 yards rushing on the opening drive.
Nebraska ran for 158 yards. That might not set any records, but if you outrush your opponent by over 100 yards, you're going to have a good chance to win.
That leads me to the most encouraging thing about this Nebraska football team through six games under head coach Matt Rhule.
#Huskers opponents by level:
P5: 4
G5: 2
FCS: 0

Air Force opponents by level:
P5: 0
G5: 4
FCS: 1 https://t.co/apdtvJ6zr2

— Arbitrary Analytics (@arbitanalytics) October 10, 2023
A promising stat for Nebraska football
According to Arbitrary Analytics, Nebraska football, along with Air Force, is the only college football team with 1,200 rushing yards, while at the same time, holding opponents under 500 yards total.
If it wasn't for Michigan's 250 rushing yards, that total would be much lower as Nebraska held the other four opponents under 100 yards rushing which includes Colorado and Minnesota.
The offensive line needs to improve the pass blocking. The offense also needs to do a better job of taking care of the ball, but if the Huskers continue to outrush their opponents like this over the last six games, they will almost certainly make a bowl game.
It also shows the kind of program Rhule is building. He's building a team that can win in the Big Ten. It's a carbon copy of the Wisconsin, Minnesota, Iowa, Illinois, and other teams that have come to Lincoln and been more physical than Nebraska over the years.
There are plenty of things to work out, but if the Rhule era is going to look like this, sign me up for a long time.
For More Nebraska content, follow us on Twitter, like our Facebook Page, and Subscribe to the Husker Big Red YouTube Channel. You can also find our podcast on Apple or Spotify.