Nebraska volleyball beats Wisconsin, poised to be No. 1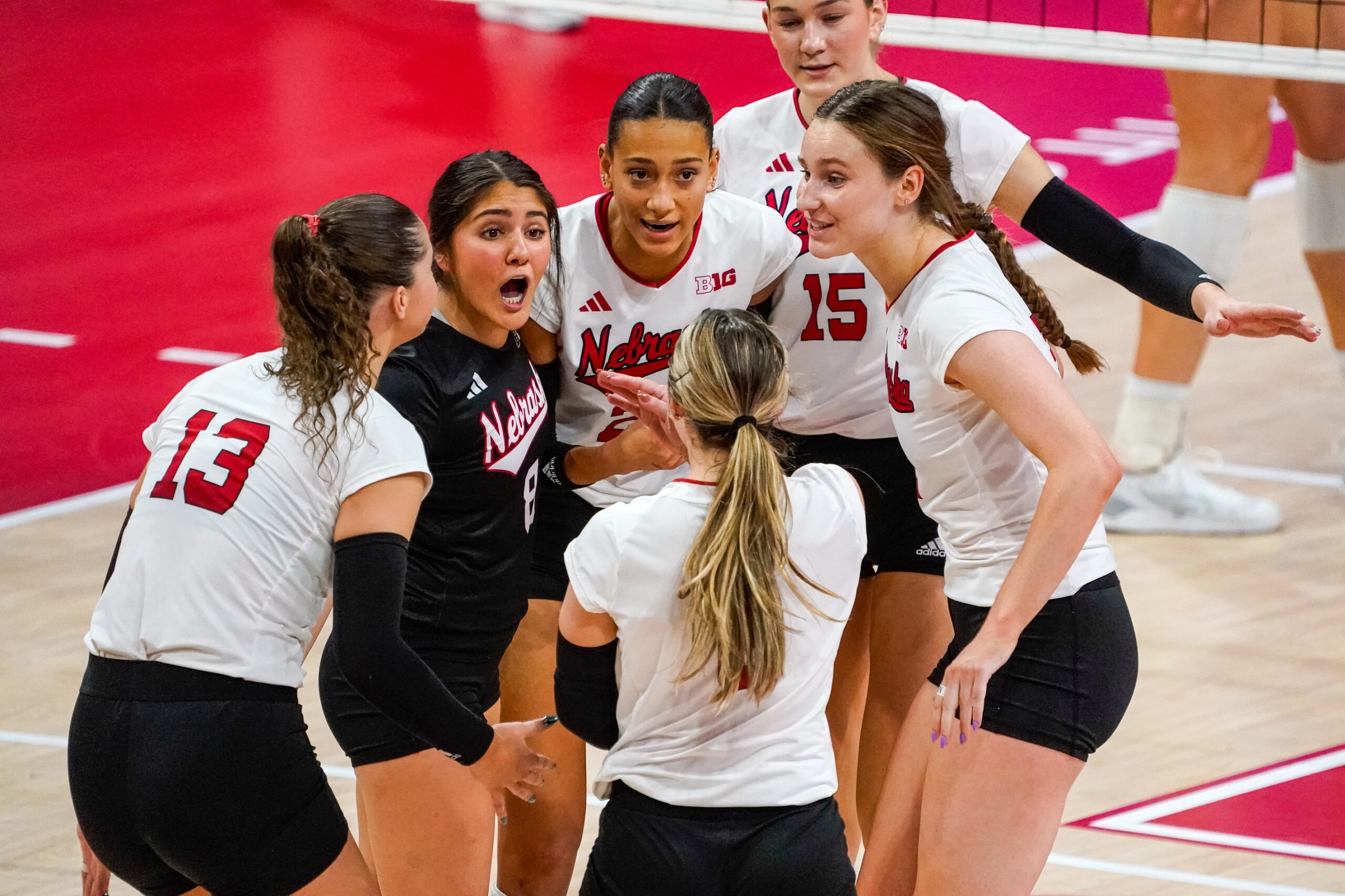 When the next NCAA volleyball poll comes out, Nebraska volleyball will be ranked No. 1.
The look on John Cook's face told it all. For minutes, the Nebraska volleyball head coach just smiled and raised his arms every so often, trying, seemingly, to soak up every moment of the Huskers' win over No. 1 Wisconsin.
There's no doubt it was a win years in the making. Whether it was the national championship loss in 2021 or any one of the other 10 losses to the Badgers, Wisconsin was the team standing in Nebraska's way and for one night at least, Nebraska volleyball conquered the big, bad Badgers.
There's a new #1. pic.twitter.com/0c52T9IGBc

— Nebraska Volleyball (@HuskerVB) October 22, 2023
Nebraska won the match in five sets by the scores of 25-22, 17-25, 20-25, 26-24 and 15-13.
Match point came on a challenge call by Cook. Harper Murray was fresh off back-to-back kills to put the Huskers in a position to win, but her game-winning attempt was out of bounds.
Cook saw something others didn't though and challenged. The TV announcers asked if it was a "calm down" challenge. But it wasn't. The call was overturned and the BOB went wild.
Even though Wisconsin is known for its offense, Nebraska had 69 kills compared to 52 for the Badgers. Merritt Beason, who beat the Badgers with Florida a season ago, was incredibly clutch down the stretch. She finished with 21 kills a match-high.
Bergen Reilly, a true freshman, led the way with 50 assists and was stellar. Andi Jackson added four blocks, but no freshman was more important than Murray who finished with 14 kills (three in the last set) and 15 digs to help Nebraska rally from a 2-1 deficit to win.
Ally Batenhorst was also clutch, finishing with 13 kills. She also delivered a key point in the fifth set as the Badgers built a two-point lead multiple times in the fifth but were unable to close out the Huskers.
Nebraska volleyball wasn't going to be denied. The Huskers are now 19-0 and when the next poll comes out, they will be ranked No. 1.