Nebraska Football rebuild is being over-exaggerated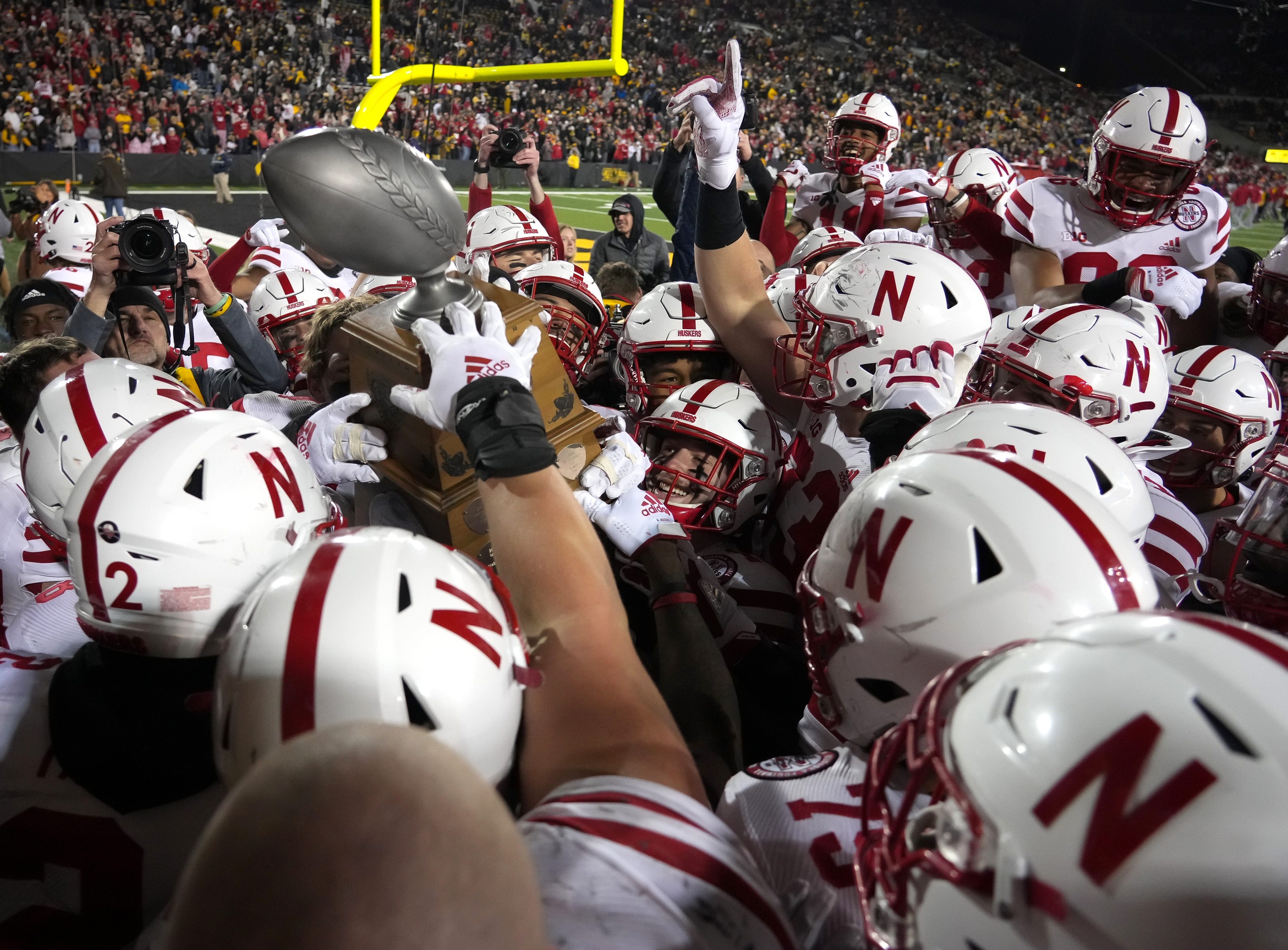 The Nebraska football does need to be rebuilt. However, the Huskers are a lot closer than people think.
There's been an interesting debate among Nebraska football fans recently. It centers on whether the Huskers need a full-on rebuild or if they just need to reload.
That's essentially the debate. It's hard for me to say that Nebraska football simply needs to reload because the Huskers haven't played in a bowl game in six straight seasons. They are the only FBS program to have that claim.
Over the past two seasons, the Huskers have only won seven games. But was that due to a massive talent gap or a head coach that was simply incompetent?
One stat that tells the story of the Frost era is the fact that over the past five seasons, no team has suffered more one-score losses than Nebraska football.
Most One-Score Losses, last 5 years
• aka the Frost Advisory

23 – Nebraska
19 – Iowa State
19 – North Carolina
17 – California
16 – Arkansas
16 – Texas
15 – Washington
14 – Kansas St
14 – Purdue
14 – Virginia Tech
13 – Arizona St
13 – Missouri
13 – Oklahoma St
13 – UCLA

— Pick Six Previews (@PickSixPreviews) February 6, 2023
Nebraska has had 23 according to Pick Six Previews. Iowa State is second at 19 and is tied with North Carolina. That equates to nearly five games per season lost by a single score.
Add a coach with a clue in Matt Rhule and it's easy to see that getting turned around. I have no doubt that if Rhule were the coach in 2021, Nebraska football would have won 7-8 games at least.
And that's what I believe will happen next season. This might be a rebuild, but it's not a dramatic one.
Nebraska football isn't far off
Even this past season, if Casey Thompson doesn't get hurt and Frost doesn't try that onside kick, Nebraska goes bowling. Georgia Southern, Northwestern, Wisconsin, and Minnesota are all games that should have been won.
Take care of business in those games and Nebraska is 8-4. I understand that it didn't happen and that the Huskers have lost some key players such as Garrett Nelson, Trey Palmer, and Ocahun Mathis.
But there is quite a bit of talent coming back on this team. The offensive line needs to improve. But it should with the addition of Ben Scott at center and the return of two starters in Teddy Prochazka and Nouredin Nouili.
With Tony White, I'd expect the defense to take a step forward too. That's one addition that isn't talked about enough and most of the starters on that side of the ball return.
Offensively, Nebraska football has two starting-caliber quarterbacks and one of the most underrated running back rooms in all of college football. Add in Malachi Coleman, a five-star talent at wide receiver, along with Marcus Washington, Billy Kemp, Thomas Fidone, and Arik Gilbert, and the Huskers have weapons.
One bold prediction for 2023
Talent hasn't been the issue with this program. Sure, it needs to upgrade to compete with the Ohio State's and Michigan's of the world. But there isn't a team in the Big Ten West that's more talented than Nebraska.
The Huskers just need some competency and with Matt Rhule, they are going to get that and more. That's why in 2023, I guarantee you Nebraska will go bowling.
It's amazing what a little competency can do and because of that, the Huskers will surprise people in 2023.
For More Nebraska content, follow us on Twitter, like our Facebook Page, and Subscribe to the Husker Big Red YouTube Channel.