Nebraska Football: Did Senior Bowl help Trey Palmer's draft stock?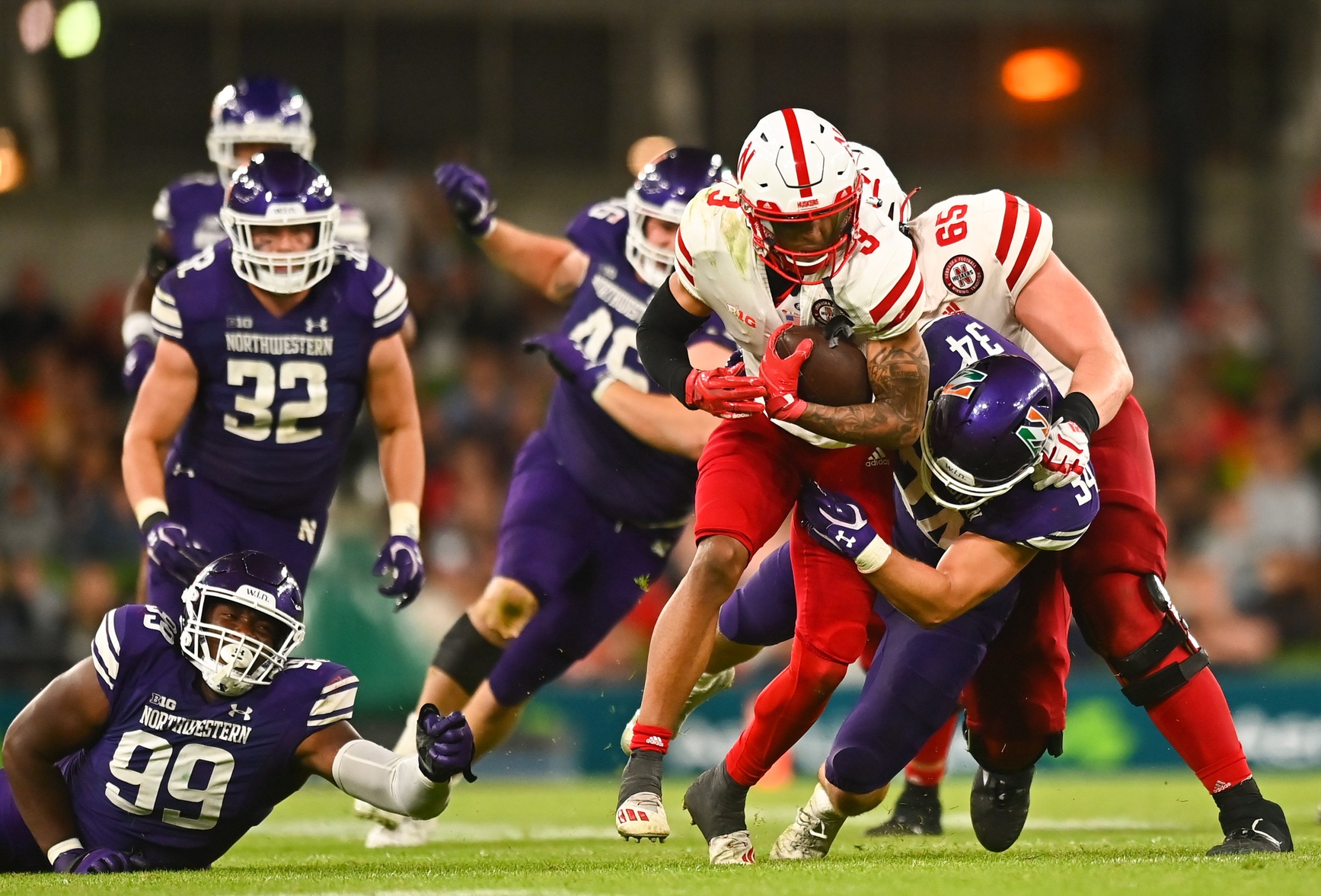 Former Nebraska football player Trey Palmer had a solid week of practice at the Senior Bowl but made no impact in the game.
Trey Palmer was the most explosive player on the Nebraska football offense last season, which is why he decided to declare for the NFL draft instead of returning for another season.
Palmer played in the Senior Bowl over the weekend but could have had another season with Nebraska football if he wanted. Palmer caught 71 passes and set a single-season record for Nebraska football with 1,043 yards. He also caught nine touchdown passes and averaged 14.7 yards per reception.
The numbers likely would have been even better if Casey Thompson didn't miss multiple games due to injury. The two had a great connection and hooked up for multiple 50-yard plus touchdown passes.
That ability is going to attract NFL teams and during Senior Bowl practices last week, Palmer stood out with a bunch of big plays. He was the fastest player at the Senior Bowl. However, he's still raw and it sounds like he had some issues catching the ball.
WR Trey Palmer of @HuskerFBNation showed impressive speed on a tight throw from Malik Cunningham on a corner route. ? He registered the fastest Senior Bowl speed thus far this week – 21.15 mph. @ZebraSports #TheDraftStartsInMOBILE™️ pic.twitter.com/XeWGqC93Z5

— Reese's Senior Bowl (@seniorbowl) February 1, 2023

At 6-foot-1, 190 pounds, Palmer is interesting because he can play in the slot or on the outside. Essentially, he can play anywhere at wide receiver, and his knack for big plays is probably his best attribute.
Did Senior Bowl help Nebraska's Trey Palmer?
Palmer will need to put together a good performance at the combine, but I wouldn't worry about him catching zero passes at the Senior Bowl. Practices are much more important and for whatever reason, Palmer wasn't really a target for the offense.
As we talked about with Malachi Coleman last month at the All-American Bowl when he didn't catch a pass — the week in practice, which was good for Coleman too — was more important. Coleman later dominated at the Polynesian Bowl — showing the kid can play. Palmer can play too.
NFL teams aren't worried about who produces the most in the Senior Bowl. So overall, I think Palmer helped himself last week. He didn't answer all of the questions about himself but he did a good job against some really good defensive backs.
The combine is going to be where he shines. He'll run a really fast time and that's why I see him coming off the board in round four or five. In my eyes, Palmer is a guy who is just scratching the surface. He's going to be a more productive player in the pros and it's just about finding the right situation.
So even though there was a bunch of talk among Nebraska football fans about Palmer not getting much action in the Senior Bowl, it was a good week for Palmer, who only reinforced what NFL teams know about him.
For More Nebraska content, follow us on Twitter, like our Facebook Page, and Subscribe to the Husker Big Red YouTube Channel.