Nebraska Football: More crystal balls for Preston Taumua and Christian Jones
Nebraska football got some important crystal ball projections for in-state recruit Christian Jones and four-star O-lineman Preston Taumua.
When it comes to the recruitment of four-star offensive lineman Preston Taumua, Nebraska football isn't just expected to land his commitment — it's now the overwhelming favorite.
Steve Wiltfong and Brian Christopherson of 247 Sports recently joined the parade of recruiting experts projecting the 6-foot-4, 315-pound lineman out of Hawaii to Nebraska football.
Taumua took an official visit last month to Nebraska football. Then, he included the Huskers in his top five but many felt he was an Oregon lean, especially after being projected there by an Oregon expert.
Yet, that same expert, Justin Hopkins of Scoop Duck, changed his pick to Nebraska. Auburn was rumored to be the bigger threat to Nebraska football on Friday, but even an Auburn insider has now projected Taumua to commit to the Huskers on Sunday night (11 PM CST) when he announces.
There are now five crystal ball projections total for Nebraska to land Taumu who is ranked No. 235 overall via the 247 Sports composite rankings for the 2024 class. Every projection from On3.com has Nebraska winning out too, and the recruiting prediciton machine gives the Huskers a 98-percent chance to come out on top.
Offensive line play is going to be an important part of the long-term turnaround and landing a blue chip like Taumua would be a huge part of that process.
Another projection for in-state linebacker Christian Jones
The trend is on for Nebraska football with Christian Jones, who is the No. 1 overall recruit in the state of Nebraska for the 2024 class. He's 6-foot-3, 210 pounds, and ranked 125th overall. 247 Sports has him ranked 60th overall in its own rankings for 2024.
Jones received a crystal ball projection earlier this week from Steve Wiltfong. Brian Christopherson followed that up with a crystal ball on Friday and you wonder if a commitment could be coming.
It's still early in the process for the 2025 class. However, Nebraska football already has two of the top three recruits in the state committed in Tyson Terry and Caden VerMaas.
Jones has talked about how the Huskers' prioritization of in-state prospects has impacted his recruitment and with another expert projection you wonder if Jones might follow suit and pledge early.
For More Nebraska content, follow us on Twitter, like our Facebook Page, and Subscribe to the Husker Big Red YouTube Channel. You can also find our podcast on Apple or Spotify.
Nebraska Football lands athletic playmaker in JD Crisp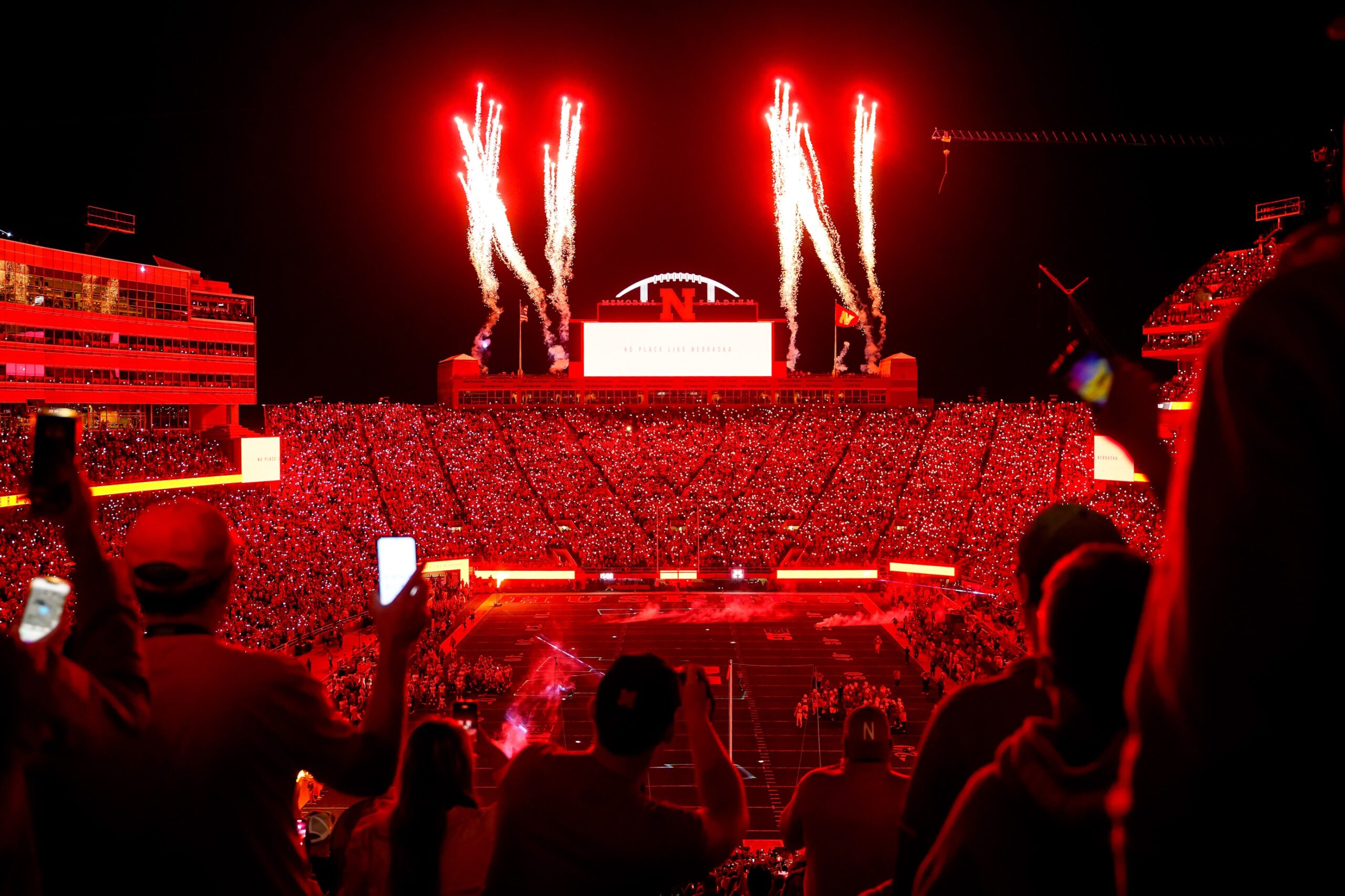 Nebraska football continues to recruit for the 2024 class. They picked up a commitment from 2024 wide receiver JD Crisp on Wednesday afternoon. Crisp played both sides of the football in high school, playing both defensive back and wide receiver for Second Baptist High School.
He is not ranked in the 247Sports regular or Composite Rankings. However, he does have a solid offer sheet.  Crisp had seven offers in total, including one from Minnesota. He was officially offered by the program on September 16 and quickly made his decision.
It's also worth noting that his recruitment was active throughout the summer. He attended Texas A&M Aggies camp on June 14. At the very least, he garnered interest from a prominent Texas school. That is notable in of itself.
#Nebraska has picked up commitment No. 25 in the 2024 recruiting class from DB/WR recruit JD Crisp from Cypress (Texas) Second Baptist. Crisp recently visited Nebraska and committed to the #Huskers on Sunday following his visit. pic.twitter.com/IDzfYCw64e

— Bryan Munson (@BryanMunson_) September 20, 2023
What could he bring to Nebraska football?
It's interesting that he is a two-way player. He played both the receiver and safety positions in high school. As far as Nebraska is concerned, I could certainly see him playing at receiver. He has as a tremendous amount of athleticism, and played mostly on the outside and high school. Crisp was very good at catching in space, and making contested catches and tight windows.
Playing receiver would make sense for him, given Nebraska's lack of depth at the position moving forward. He has the agility and ability to become a solid piece if developed properly.
Nevertheless, he has overall qualities that could make him a good safety as well. This coaching staff loves the opportunity to work with athletes and molding them as they see fit. His ability to fire off the football and read a play certainly stands out.
The commitment of Crisp adds to a 2024 recruiting class that ranks 24th overall nationally. The class itself is stacked with talent. It currently has 25 commitments in total.
It will be interesting to see what Crisp can do for Nebraska football. He is definitely more of a project player. Nevertheless, his athleticism and speed is intriguing. One of this coaching staff's strengths is identifying how players fit into the program. They will have to do that with Crisp.
Nebraska Cornhuskers news: Jeff Sims still not 100 percent, a flip attempt, and more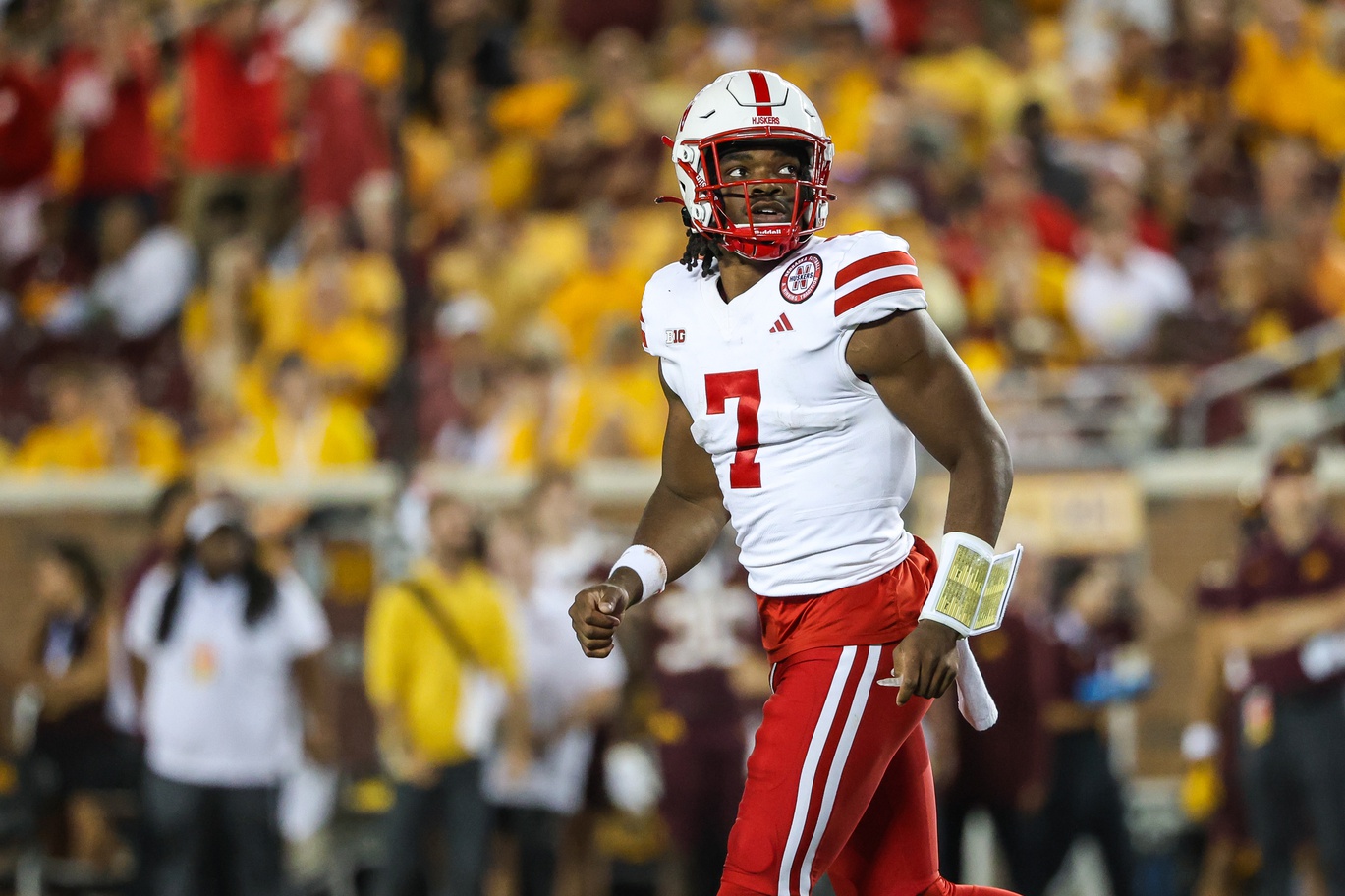 Nebraska football QB Jeff Sims still isn't 100 percent, plus more Nebraska Cornhuskers news.
One thing we know for sure about the Nebraska football quarterback situation is that we won't know anything until kickoff on Saturday against Louisiana Tech.
Matt Rhule said that he won't be making any announcements prior to the game, similar to last week, about the starting quarterback. Marcus Satterfield told reporters on Tuesday that Sims took "50-55 percent of the snaps" so he's improving, but according to Rhule, he's still not 100 percent.
Matt Rhule said on Huskers Radio Network that QB Jeff Sims is not yet at 100 percent with QB draws, running the option or scrambling after his ankle injury.

He thought Heinrich Haarberg did a "great" job managing the game vs. NIU, including running the huddle, subs, reads etc.

— Abby Barmore (@Abby_Barmore) September 19, 2023
Rhule indicated that Sims is throwing the ball well. The Nebraska Cornhuskers just want to see some more movement skills out of their starting quarterback. One of the starting quarterbacks I should say since Sims and Heinrich Haarberg were listed as co-starters this week on the depth chart.
We'll see how it plays out. If Sims is healthy, I expect that he will get the start or at least play, but with how thin Nebraska football is at running back, both quarterbacks will probably be needed, especially with their prowess for pounding the rock.
Nebraska Cornhuskers aiming to flip Michigan State 4-star
Andrew Dennis is a 6-foot-5, 275-pound offensive lineman rated as a four-star prospect by the 247 Sports composite rankings. He's out of Mt. Pleasant, Michigan, and has been committed to Michigan State since April but Nebraska football is one of many programs to throw out a recent offer.
After an amazing conversation with @s_kwilli32 I am blessed and honored to receive an offer to play football at the University of Nebraska!!!! @CoachMattRhule @AllenTrieu @Rivals_Clint@ESPNRittenberg @TheD_Zone @samspiegs @JimLahde@BernreuterHugh @SamAliSports@BGreenReports pic.twitter.com/9eDm7JkjBW

— Andrew (AJ) Dennis (@andrewdennis_08) September 19, 2023
We don't know if Dennis has any plans to visit Nebraska football. He's been offered by Auburn, Stanford, Penn State, and Purdue just since Monday. I wouldn't get too serious worrying about Dennis until he takes a visit to Nebraska, but if that happens, watch out.
It's at least a name to keep on the radar and a decommitment definitely seems possible with the situation going on at Michigan State with Mel Tucker getting fired.
Nebraska Cornhuskers Big Ten basketball schedule released
We knew which teams Nebraska basketball would play in the 2023-24 Big Ten season but got the official schedule on Tuesday. The Huskers released it on their official Twitter account.
Go B1G Red.

🗓️ https://t.co/ustbApU7Yc | #GBR pic.twitter.com/7s42V3pCZe

— Nebraska Men's Basketball (@HuskerMBB) September 19, 2023
Nebraska basketball will open Big Ten on December 6th against Minnesota on the road. Fred Hoiberg's first conference home game will be against Michigan State on December 10th.
The schedule is fairly balanced in terms of the home and road games. The Huskers have consecutive home games twice on the conference schedule. Nebraska has also back-to-back road games twice.
My first impressions though, are that Nebraska basketball is capable of a winning season in Big Ten play, which would definitely keep Fred Hoiberg in place and likely, would give the Huskers a realistic shot at making their first NCAA tournament since the 2014 season.
For More Nebraska content, follow us on Twitter, like our Facebook Page, and Subscribe to the Husker Big Red YouTube Channel. You can also find our podcast on Apple or Spotify.
Nebraska football is trending for a priority target, plus more Cornhuskers news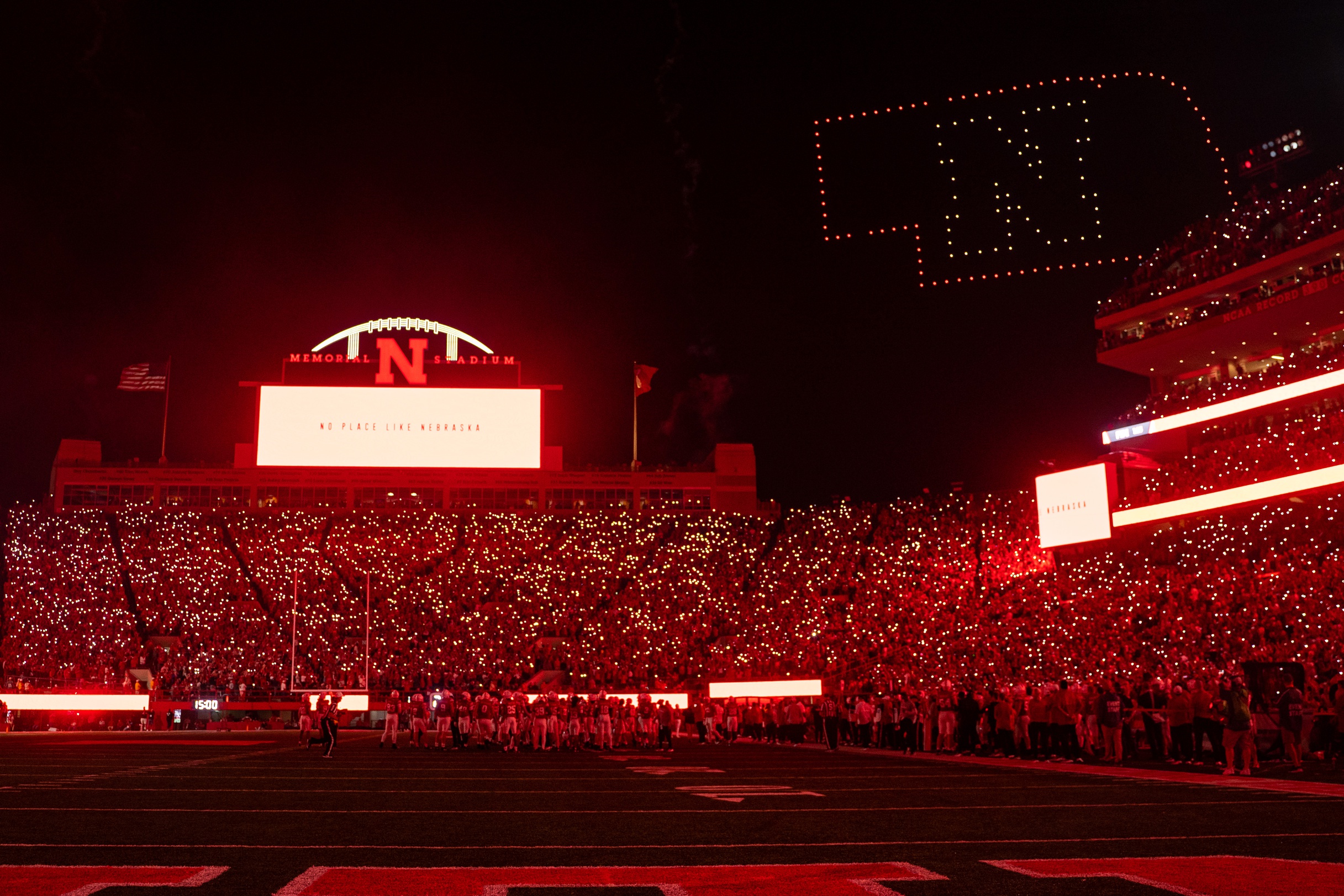 Nebraska football seems to be closing in on the commitment of three-star athlete Caleb Benning, plus another win for volleyball.
For the first time this season, Nebraska football fans are enjoying a victory Monday following the Huskers' 35-11 win over Northern Illinois on Saturday.
It was an important win for plenty of reasons. But Matt Rhule's team needed some momentum. The Huskers got it with that win and now, they are picking up momentum with top recruiting target Caleb Benning.
Benning has been one of the top high school players in the state this fall. He was injured last year, which slowed down his recruitment, but the Huskers have been putting on the full-court press and hosted him for a visit during the game on Saturday.
After that, Benning told reporters how much he wanted to play in the Nebraska football defense. He also said that a decision could be "pretty soon" which sounds like great news for the Huskers.
Decision is coming soon for Caleb Benning. He's impressed by the defense:

"Seeing that defense, it really makes me want to play. You can tell they play for each other. They enjoy their coaches; the coaches enjoy coaching them."

More @NebraskaRivals: https://t.co/iWUnYRyNtL pic.twitter.com/9hI2u6HSRj

— Greg Smith (@GregSmithRivals) September 17, 2023
Over the weekend, Nebraska football also picked up a new expert projection to land Benning from Bryan Munson of Husker Online. This was after another recent crystal ball from 247 Sports.
The On3 prediction machine now gives the Huskers a 91-percent chance to win the commitment of Benning, while all of the crystal ball projections agree. Even Greg Smith, a former Nebraska insider who covers Midwest recruiting for rivals, also projected Benning to Nebraska.
The 5-foot-10, 183-pounder is one of the top targets left on the board along with the likes of Grant Brix, Brandon Baker, and Jayshawn Ross. His addition to the 2024 class would be huge and regardless of his ranking, Benning is a player the Huskers need on their roster in the future.
Nebraska volleyball notches another top-25 win
The Cornhuskers were back in the Bob Devaney Center on Sunday and scored another win over a top-25 opponent, their second of the week with a 3-1 win over Kentucky by the scores of 25-14, 25-22, 23-25, and 25-21.
Merritt Beason was on fire for Nebraska volleyball as she had a team-high 17 kills, a total that was matched by freshman standout Harper Murray. Beason also added three blocks, as did Murrary, but Beason hit .438 compared to .308 for Murrary.
Nebraska had 62 kills compared to 53 for Kentucky, which was limited to just a .243 hitting percentage. The Huskers only had four service aces but Bergen Reilly had 32 assists in the win, while Lexi Rodriguez pitched in with 18 digs and had a perfect serve-receive percentage.
The Cornhuskers (9-0) open Big Ten play this week against Ohio State on Friday at 8 PM CST.
For More Nebraska content, follow us on Twitter, like our Facebook Page, and Subscribe to the Husker Big Red YouTube Channel. You can also find our podcast on Apple or Spotify.