Top target trending to Nebraska football sets decision date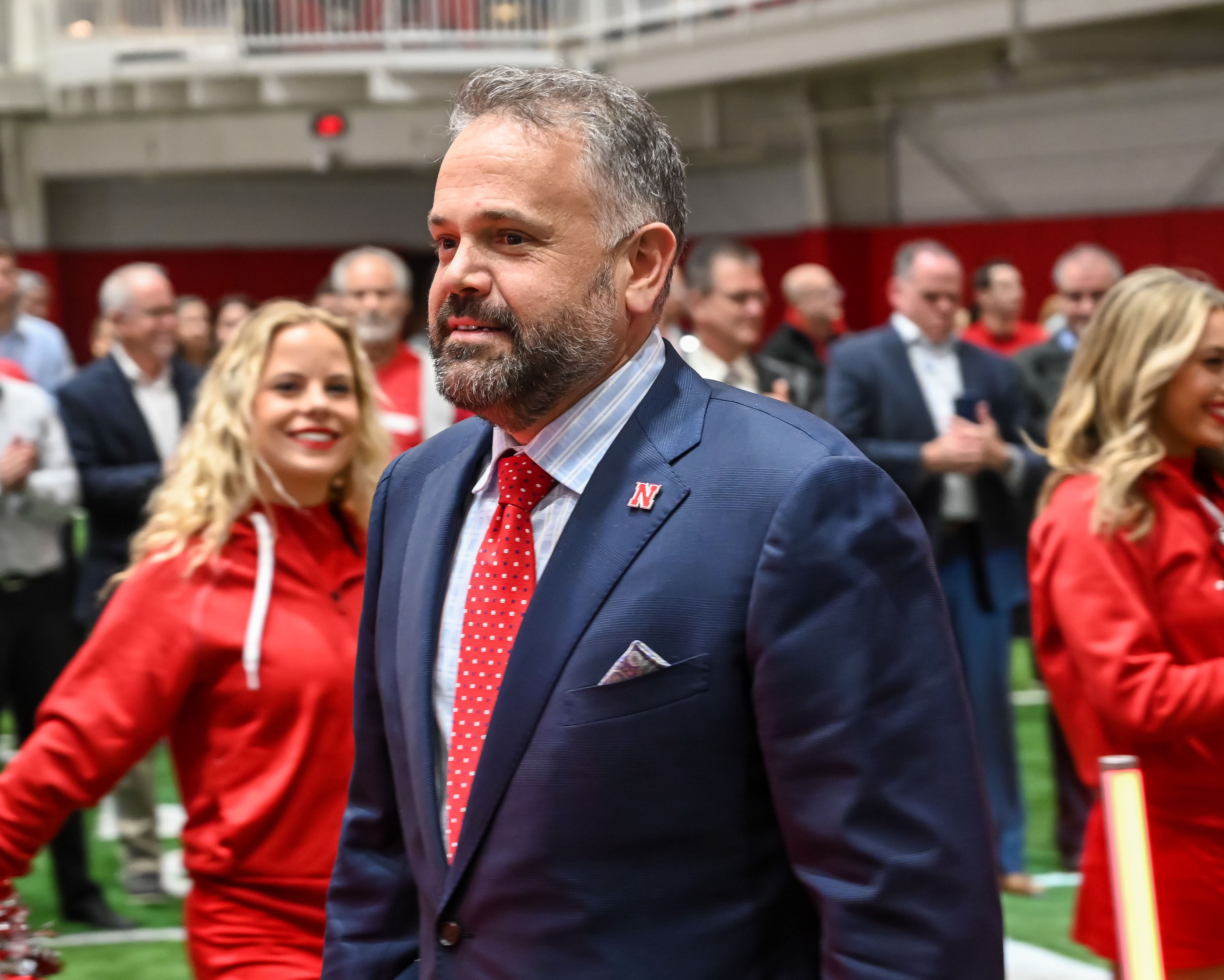 Nebraska football seems poised to lock down one of its top remaining targets in Preston Taumua who is trending with projections and has set a decision date.
In less than 10 days, Nebraska football fans will know for sure if the Huskers have won the commitment of four-star offensive lineman Preston Taumua.
Taumua is the top-ranked recruit in the state of Hawaii in the 2024 class. He's also a 6-foot-4, 315-pound, four-star offensive lineman that's been trending with expert projections to Nebraska football.
Now, Taumua has locked in a decision date of July 16th, which is really good news for the Huskers.
The positive trend started on Thursday as one of the top West Coast recruiting experts for 247 Sports, Blair Angulo, put in a crystal ball projection for Nebraska to land Taumua, who is ranked 234th overall, as well as 16th among interior offensive linemen in the 2024 class via the 247 Sports composite rankings.
There is still just one crystal ball. But three recruiting experts from On3.com have projected the talented big man to commit to the Huskers, including Sean Callahan and Bryan Munson of Husker Online.
Nebraska insider @Sean_Callahan has logged an expert prediction for the Huskers to land 4-star IOL Preston Taumua🌽

He is set to announce his decision July 16👀https://t.co/1rX5u6UDfM pic.twitter.com/WeeIBKu55O

— On3 Recruits (@On3Recruits) July 7, 2023
Has Nebraska sealed the deal?
An Oregon insider, Justin Hopkins, projected Taumua to Oregon on June 23rd. Hopkins knows his stuff, so that tells me the Ducks nearly had this thing before Donovan Raiola, Matt Rhule, and the Huskers turned it around.
The commitment date is still nine days away which is a long time in recruiting. However, I wouldn't be shocked if there was some sort of silent commitment. At the very least, there is a lot of confidence on the Nebraska side of things, but also two separate West Coast experts from two sites have made the same projection.
In terms of the 2024 class, it would be huge. The Huskers have five blue-chip commitments so far, but none are on the offensive line and this would be the kind of big recruiting win people have been waiting for Raiola to get.
When I watched Taumua, I see a guy with the movement skills of a tackle. Or he could be a dominant guard but either way, he would be the second-highest-rated pledge in the 2024 class for Nebraska football.
And if the Huskers were able to land him and Grant Brix, as they are favored to right now, it would be quite the haul for Matt Rhule.
For More Nebraska content, follow us on Twitter, like our Facebook Page, and Subscribe to the Husker Big Red YouTube Channel. You can also find our podcast on Apple or Spotify.
Nebraska Football flips local TE Eric Ingwerson after long pursuit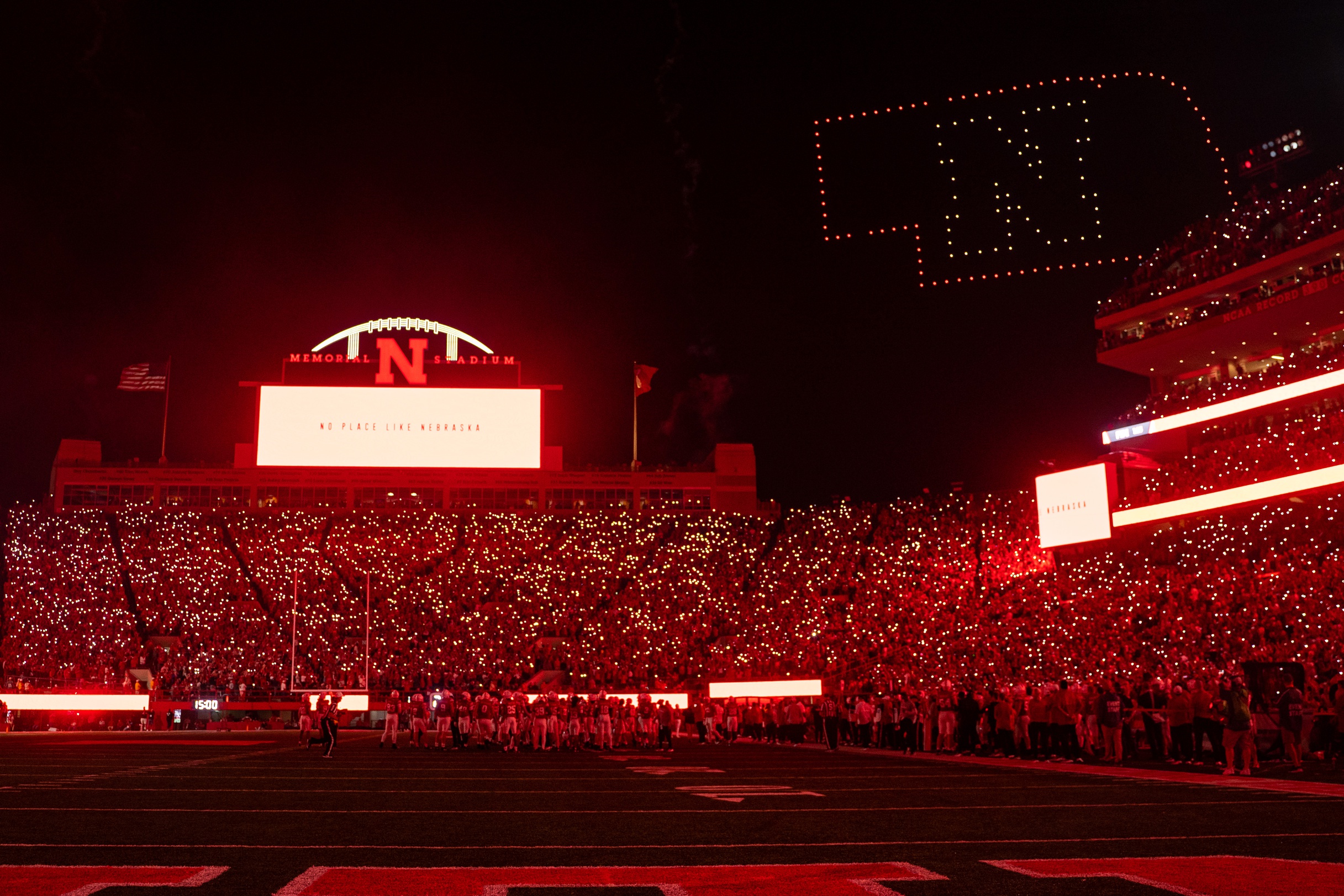 Nebraska football landed a commitment from 2024 tight end Eric Ingwerson on Wednesday, according to multiple media reports.
Ingwerson is the 128th overall athlete in the 2024 class, and the ninth overall player in the class from the state of Nebraska per the 247Sports composite rankings. He has a numerical rating of 86 overall.
This is a solid commitment for several reasons. For one, Nebraska football has been interested in him for quite a while. He received an offer from the program on April 11, and had him and for an official visit on June 16.
Ingwerson joins a tight end room that is already in good hands for 2024. Carter Nelson headlines the room, with Ian Flynt also part of the room as well.
It is also worth noting that Ingwerson played on the defensive side of football as a defensive lineman for Papillion-LaVista. He could definitely play the position for Nebraska, as he measures in at six-foot-seven, 235 pounds. There is the chance that he could play a different position other than tight end. However, his size makes him an intriguing option at the position itself.
There can also be the possibility that Nebraska football could be looking at him as an offensive lineman. The size is there. This staff knows how to develop offensive lineman. Ingwerson could fit well in the positional group.
Currently, the 2024 Nebraska football recruiting class ranks 23rd overall in the country per the 247Sports rankings. This class has a solid high school group, and Ingwerson certainly adds to that. The 2024 class has the potential to be a cornerstone class of Matt Rhule's tenure.
Ingwerson will be an asset to Nebraska football, no matter what position he plays. Furthermore, this is a great flip by the program. Once again, they have shown the ability to identify a prospect they want, and pursue him until they land him. The staff has done a good job of being able to flip recruits. Ingwerson is certainly a part of that distinction.
Nebraska Football trending towards landing another in-state TE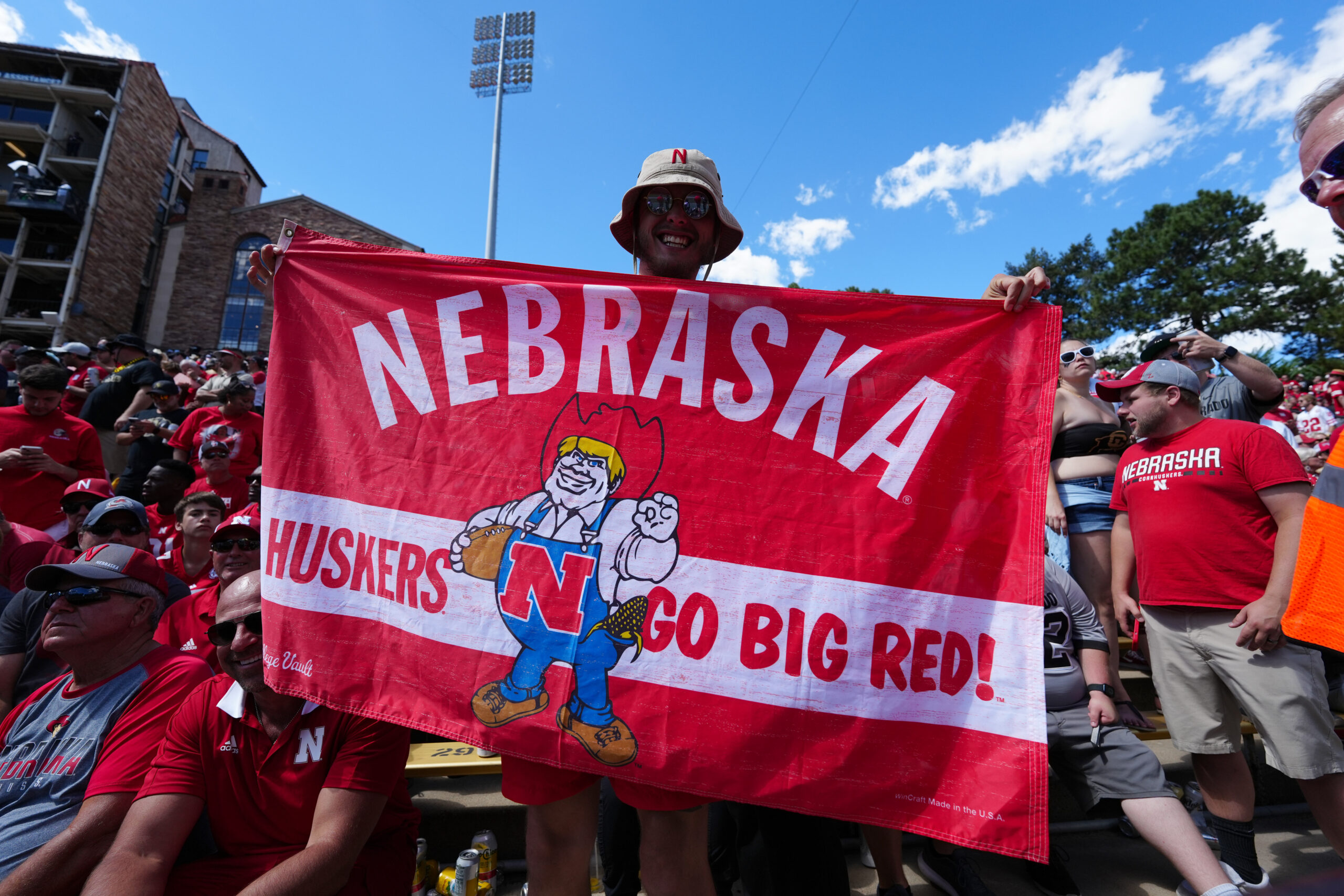 Nebraska football could be in line for one of their top targets. Tight end Eric Ingwerson is expected to make a visit to Lincoln this weekend, according to a report from 247Sports Steve Wilfong.
Ingwerson is a guy that Nebraska has been after for quite a while. The tight end has been committed to Pittsburgh since March, but Nebraska offered him in April. Since then, they have been pushing to land him. Tight ends coach Josh Martin is currently the coach involved in his recruitment.
Predictions have been made for Ingwerson to end up a member of the Nebraska football program. Notre Dame insider Tom Loy logged in a crystal ball for the tight end with a medium confidence score of six on Wednesday morning. Wilfong did the same thing, with the same confidence score as well.
What could he bring to Nebraska football?
Ingwerson has a tremendous catch radius, and uses it to haul in passes with ease. He has the ability to get into open space, and run after the catch. His ability to catch high throws in particular makes him a threat in the red zone. He is a quarterback's best friend, and a player that would be a drive starter. He's the type of player you can deliver safe, easy throws to in order to get the offense going.
Ingwerson would be an immediate red zone threat for Nebraska, as they look to continue to bring in talent to the tight end room. We have seen the emergence of Thomas Fidone this year. This offense has done a good job of involving the position in its scheme, especially in the red zone. Fidone for example already has three receiving touchdowns on the year.
It will be interesting to see what happens this weekend. From the sounds of it, it could be possible that we see a commitment. This would be a nice get for a 2024 Nebraska football recruiting class that already has a ton of talent. Here's to hoping the coaching staff can seal the deal.
Nebraska Cornhuskers news: QB updates for Michigan, plus a Christian Jones update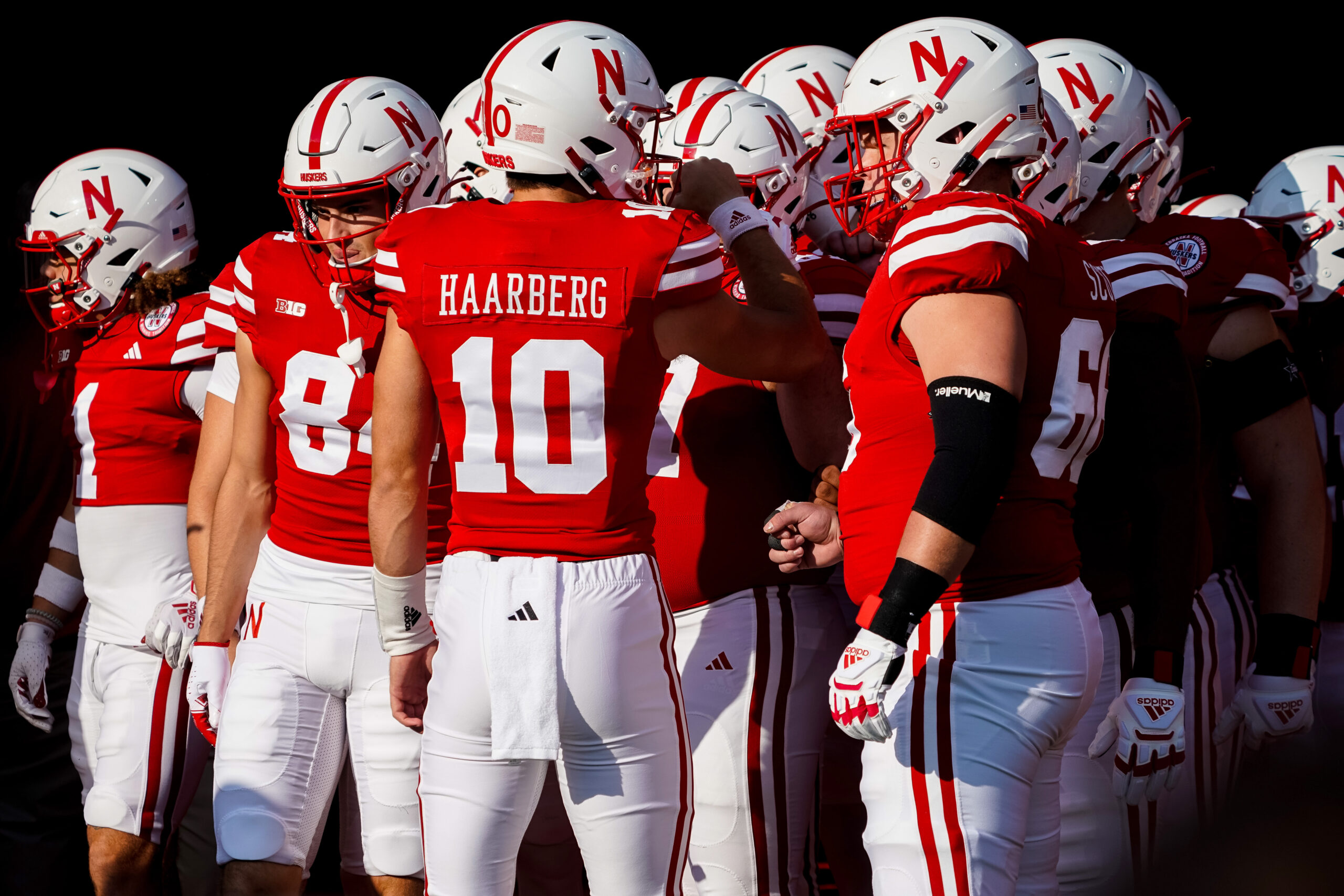 Our Nebraska Cornhuskers news roundup features the latest on Nebraska football quarterbacks, plus an update on top target Christian Jones.
Nebraska football was back on the practice field on Tuesday, and the Nebraska Cornhuskers' two coordinators — Tony White and Marcus Satterfield met with the media.
The coaches always give out some good nuggets but the most important topic addressed on Tuesday were the quarterbacks — Jeff Sims and Heinrich Haarberg.
Haarberg started the last two games for Nebraska football and led the Huskers to a pair of non-conference wins over Louisana Tech and Northern Illinois. The running game was the strength for Haarberg although he tossed three touchdown passes over the two games. He has four on the season as well as three rushing touchdowns.
But Haarberg left the Louisiana Tech game due to injury and didn't return after the weather delay. Matt Rhule said he could have returned but got tight. On Tuesday, Satterfield said that Haarberg was a full-go at practice for the Nebraksa Cornhuskers ahead of the Michigan game.
Jeff Sims is also "splitting reps" according to the Nebraska OC, but Sims still isn't "100 percent" which probably isn't a great sign for his availability on Saturday.
Latest on in-state recruiting target Christian Jones
Over the last two recruiting cycles, the Nebraska Cornhuskers have had an elite recruiting target in the state and in the 2025 class that's linebacker Christian Jones.
Out of Omaha Westside, the 6-foot-3, 210-pound linebacker is ranked 106th overall according to the 247 Sports composite rankings. He also has some crystal balls in favor of Nebraska football already.
But just like the recruitments of Carter Nelson and Malachi Colman, this is going national. According to Bryan Munson of Husker Online, Jones visited Notre Dame last weekend for the Ohio State game.
Jones was also offered by Penn State. Notre Dame feels like the biggest threat by far though and here's what Tom Loy of Irish Illustrated wrote about the in-state target's visit to South Bend:
"He loved the atmosphere and environment of a Notre Dame home game and called it the "best college visit" he's ever been a part of. Between the visit, the effort from the staff, and the push from his friend and teammate Teddy Rezac, a 2024 Notre Dame commit, I like the Irish as a major contender in this one."
I agree that Notre Dame is the team to worry about but with the way the Huskers have been playing defense and having success recruiting the state, I'd still say Nebraska is the team to beat.
For More Nebraska content, follow us on Twitter, like our Facebook Page, and Subscribe to the Husker Big Red YouTube Channel. You can also find our podcast on Apple or Spotify.