Nebraska football: Matt Rhule rightfully calls out Big Ten officials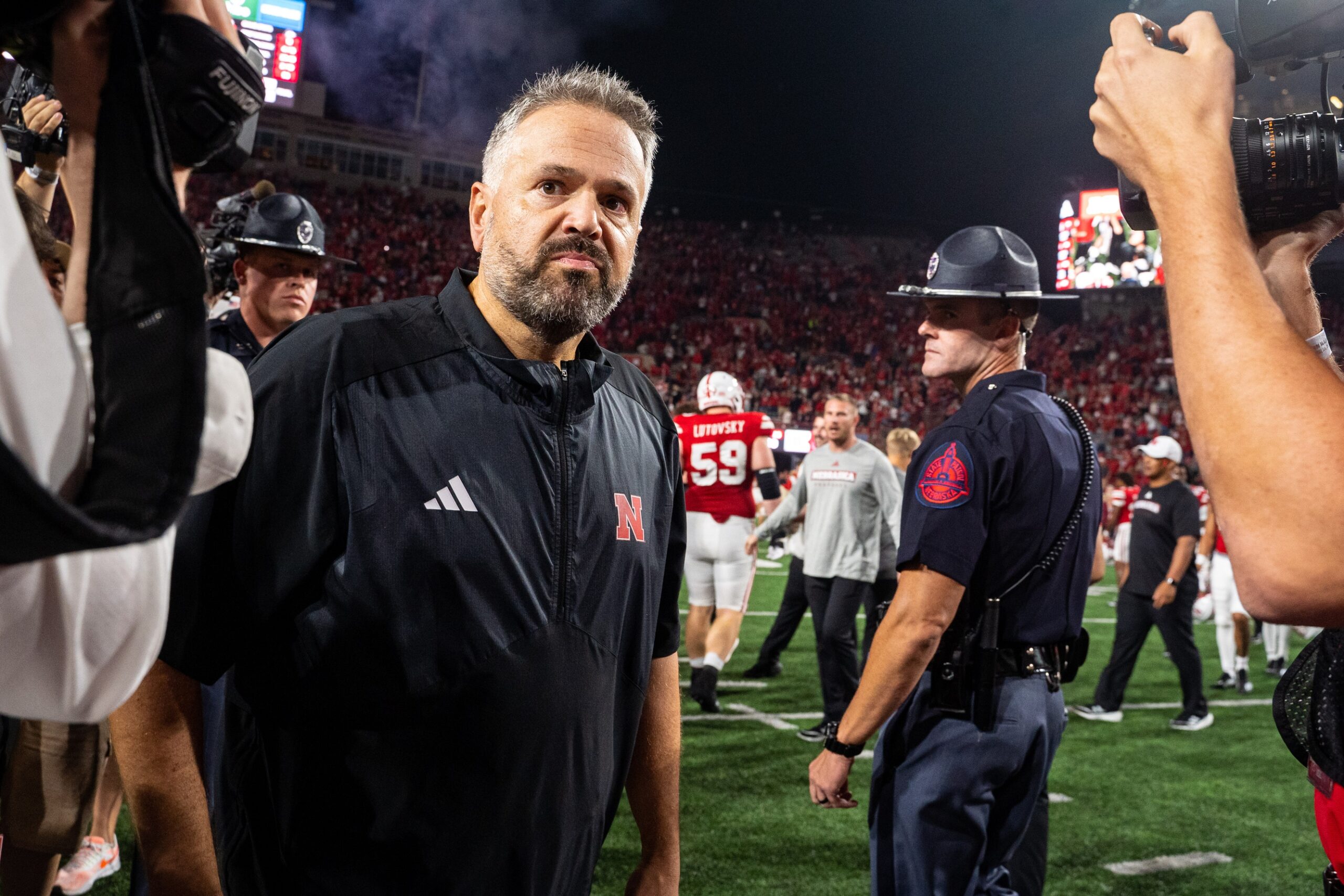 Nebraska football coach Matt Rhule called out the Big Ten officials, which have screwed the Huskers twice this season.
Matt Rhule isn't happy with Big Ten officiating and he shouldn't be after another blown replay review cost Nebraska football dearly against Michigan State last weekend.
Every game has bad calls. It's part of the sport — sort of like the missed pass interference on Malachi Coleman when Nebraska football was driving down the field down 20-10. It wasn't called, even though he was tackled, and Heinrich Haarberg threw an interception on the next play.
The Huskers wound up losing 20-17.
However, the call that's hard to stomach is a replay upholding a Michigan State touchdown in the fourth quarter, when the ball clearly hit the ground in the end zone. It was stunning when it was upheld and makes you ask, why is there even a replay if the calls are still wrong?
For his part, Rhule said he felt bad for his players — both for the Michigan scandal and the poor replay reviews.
"I feel bad for our players, so we're sitting at 5-4, we own 5-4," Rhule said." But we had one game where the team scouted us, we've had two games where replay was wrong. I mean that's tough to swallow. But you know what, we are where we are, and the issues about giving up sacks and turning the ball over, those are the main issues that we're gonna work on controlling. But you guys did ask me about that and I did want to answer that."
In the first game of the season, Big Ten officials upheld another call against the Huskers, saying that Gabe Ervin was short of the end zone when the ball was across the line. Nebraska lost that game by three points too.
Two season changing FAILED replay reviews by @bigten officials that have kept Nebraska from being 7-2 and outright leaders of Big Ten West. Rules analyst @DeanBlandino was brought in live on both stating they should be overturned… #Huskers pic.twitter.com/BOqKKPkgni

— Isaac Kreikemeier (@iKracky) November 4, 2023
If one or both of those calls were correct, Nebraska would likely have six wins, maybe even seven.
For More Nebraska content, follow us on Twitter, like our Facebook Page, and Subscribe to the Husker Big Red YouTube Channel. You can also find our podcast on Apple or Spotify.