Nebraska Football punter Brian Buschini impressing in practice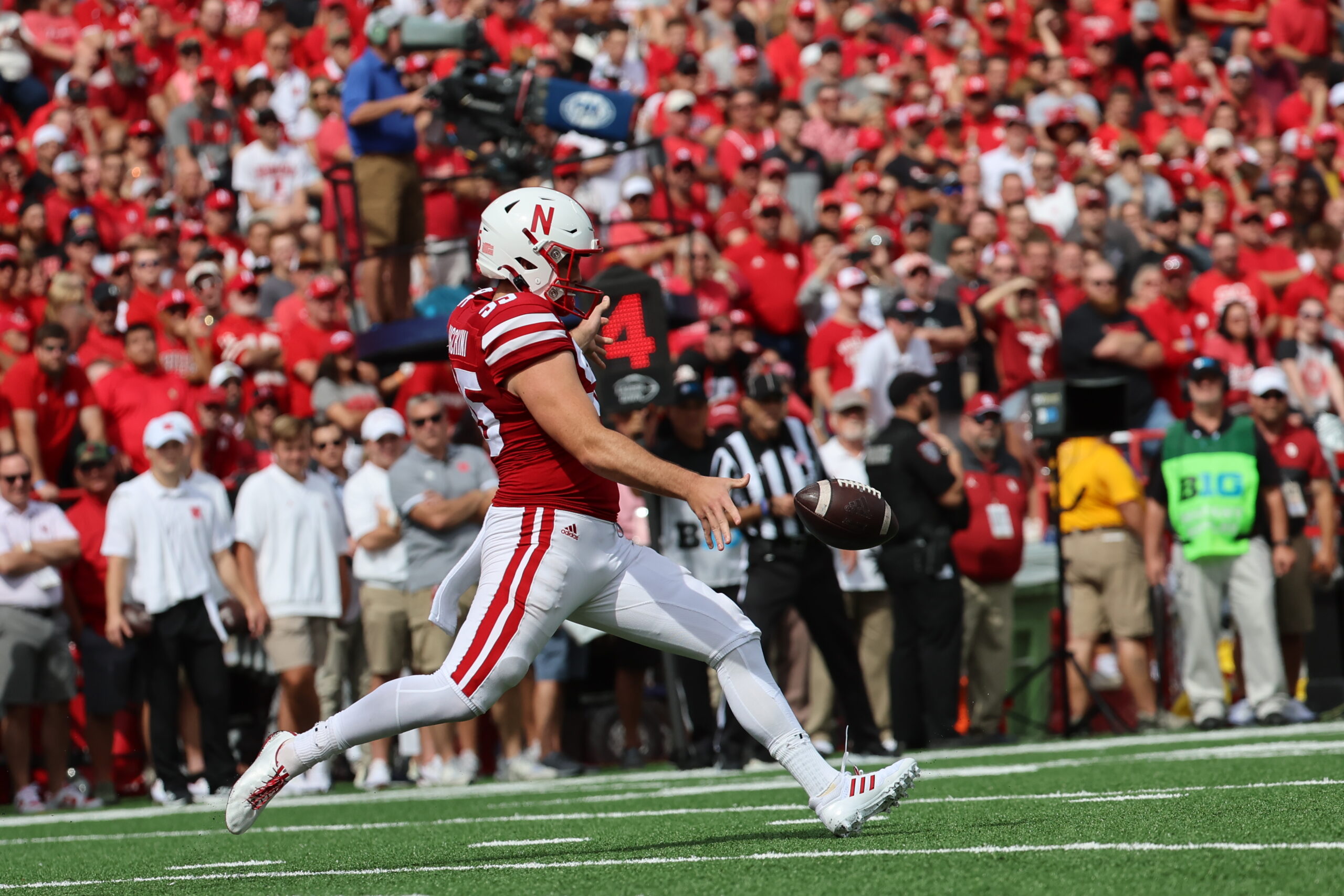 As Nebraska football spring practice continues, one position group that we haven't heard a ton about is special teams. Ed Foley talked about special teams a bit on Tuesday, and he was not short on praise for punter Brian Buschini.
Buschini was one of the most consistent players on the Nebraska football roster last season. He had a solid year, averaging 44 yards per punt on 68 attempts. This ranked eighth-highest in Nebraska school history. He had 16 punts of 50 yards or longer and had 14 punts inside the 20-yard line. If nothing else, he was consistent.
Foley sang the praises of his punter, which should tell you a little bit right there. Foley is very passionate about special teams, and he was quick to praise Buschini. The latter looks to be very much a key piece for Nebraska football this season, just due to his skill alone. It's not a stretch to say that Nebraska hit the jackpot with the punter in the portal.
In the meantime, Foley talked about what the punter has been working on, and what has impressed him the most, as transcribed by Michael Bruntz of Husker247.
"He put on a clinic on Saturday," Foley said. "I said, 'I want you to drop the ball on the 8-yard-line' and I think he had 10 kicks and four dropped exactly on the 8-yard-line."

"I'd love to be able to create some competition for him, but I don't know if we can do that right now," Foley said.
It seems as though Buschini is already in midseason form, and that's a good thing. Sure, hearing about the punter may not be the most exciting news on the planet. However, special teams have been a sore spot for Nebraska in recent memory.
Hopefully, Buschini will continue to have a strong spring. Nebraska has undoubtedly added new talent all around the roster. Yet, the consistency of the punter may end up being one of the more important things next season.