Nebraska Football: Ben Scott ready for challenge of Huskers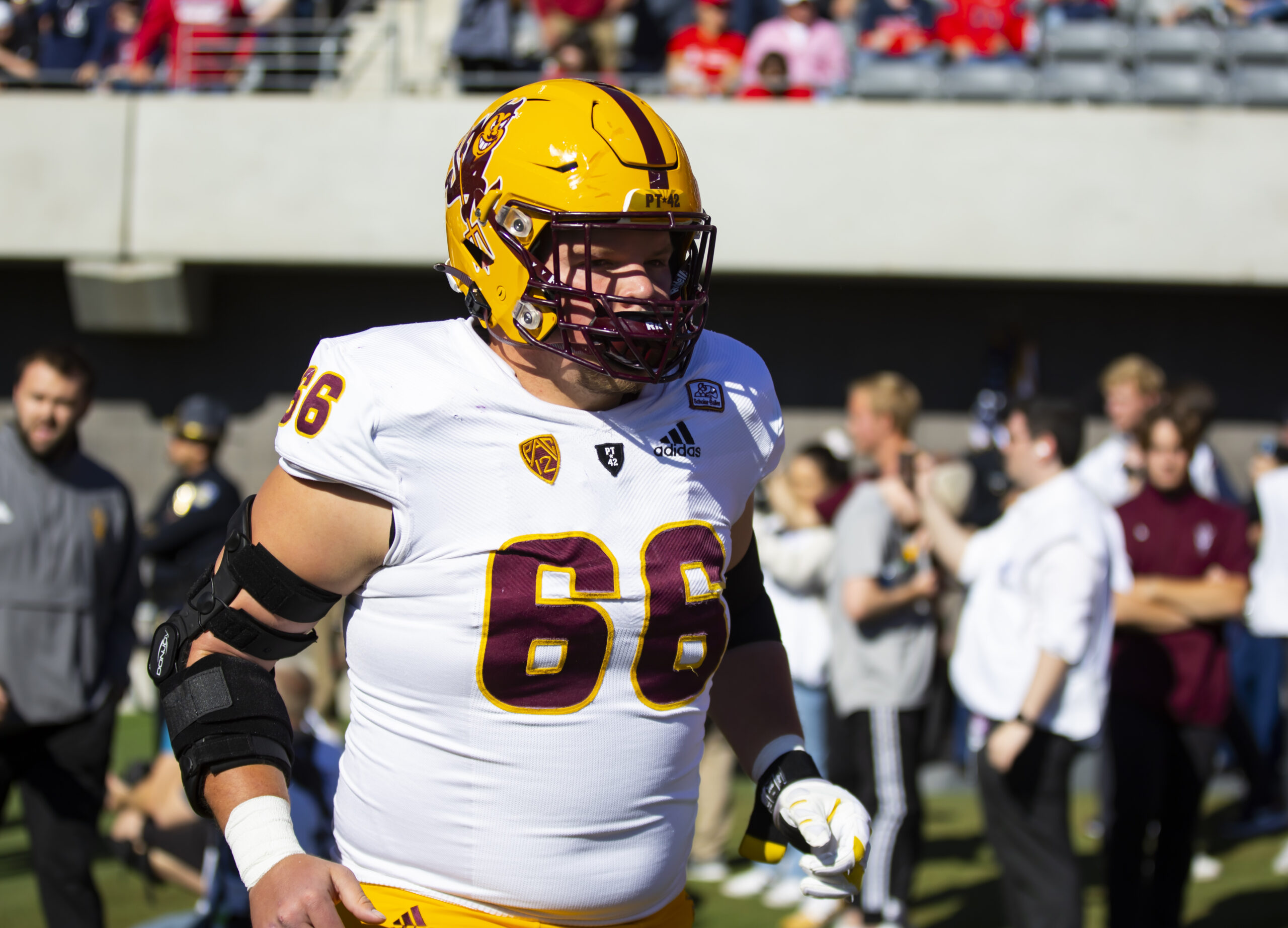 Several Nebraska football players met with the media on Tuesday, and guard Ben Scott had a particularly fun quote during his time with the media.
Scott came to the Nebraska football program by way of Arizona State in December. The guard should be able to help bolster the Huskers' offensive line, as the entire unit looks to have a bounce-back season.
Scott should be able to help turn the unit around. He brings 28 starts to the table from his time with the Sun Devils, and he started 11 games at center in 2022. He ran into some injury issues over the course of the spring, but those appear to be behind him now.
Scott ready for challenge of Nebraska Football
Tuesday, he made clear he realizes what this Nebraska football program means to the state and to the fans. He seems ready to go, and he understands the gravity of being in the program.
"Growing up, I knew how crazy these fans are, and how everyone is around here. You know, there's no NFL team, there's not really anything but Nebraska football. Even out in Columbus, my family, they're all season-ticket holders and that's a good drive away, so I knew from the start how crazy these fans are. Yeah it's a big difference from where I've been. I've been in stadiums that had 10,000 people in it. So it's going to be a big change, but I can't wait. So , when we go out this year prove everyone wrong, and shall have great of a co-line we are, it's gonna be that much sweeter. "
The offensive line will certainly need to bounce back and be better than what it was in 2023. Although those comments may seem like lip-service, there have been improvements to the offensive line so far this offseason. Scott figures to be one of those big improvements, and he should be able to help the line be a stronger unit next season.
Of course, we all have to see it play out on the field. However, Scott's words make it clear that he knows the position he is in and what it means to apply for the program. That in itself is encouraging to hear
For More Nebraska content, follow us on Twitter, like our Facebook Page, and Subscribe to the Husker Big Red YouTube Channel. You can also find our podcast on Apple or Spotify.